Cuba's Alfredo Guevara dies at 87
Founder of Havana's New Latin American Film Festival.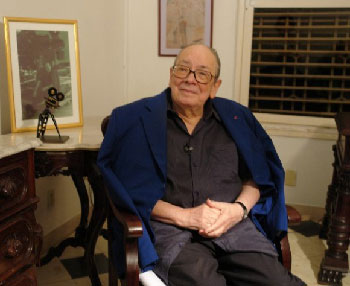 HAVANA TIMES —  Alfredo Guevara, founder of the Havana Film Festival, and an old friend of Fidel Castro, died today in Havana from a heart attack at age 87, reported dpa news.
Guevara was also the founder of the Cuban Institute of Cinematographic Art and Industry (ICAIC) created two months after the revolution triumphed in January 1959.
Guevara directed the annual Film Festival until his death, one of the most important of its kind of the continent. Until the end of his days he made both the opening and closing speeches of the event traditionally held in December.
Guevara's life was closely linked to the Cuban Revolution. The intellectual, essayist and film production assistant met former President Fidel Castro during his college years and participated in student protests during the regime of Fulgencio Batista.
In 1975 he was appointed Deputy Minister of Culture of Cuba and served as the island's ambassador to UNESCO in the 80s.
To this day, Guevara was considered one of the most influential intellectuals of Cuban culture, noted dpa.