Granma Strikes First 9-2 over Ciego de Avila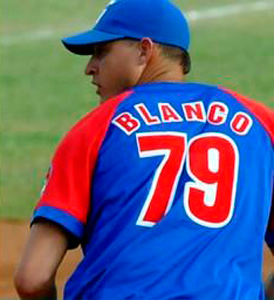 HAVANA TIMES — The second semifinal best-of-seven series of the Cuban Baseball Playoffs got underway this afternoon with host Granma slugging its way to a 9-2 win over Ciego de Avila. This evening Matanzas, which won its first game 11-1 Tuesday night, hosts game two vs. Isla de la Juventud.
Ciego de Avila had a 2-1 lead after four and a half innings before Granma came alive with two in the fifth, two more in the sixth, and four in the seventh to put the game out of reach.
Starter Lazaro Blanco was the winning pitcher going six innings allowing two runs on five hits. Juan Ramon Olivera shut down Isla during the final three innings allowing four hits and no runs.
Ismel Jimenez took the loss, giving up three runs on six hits in 4.1 innings. He was followed by seven relievers.
First baseman Yordanis Samon belted a homer and drove in three runs for Granma. Alfredo Despaigne added two hits, two runs scored and two RBIs.
The games can be watched live on Cubavision Internacional.
Ciego de Avila and Granma play their Game Two on Thursday evening at 7:15 p.m. in Bayamo. Matanzas and Isla de la Juventud will have the day off for travel.