Ortega Regime Criminalizes Humanitarian Aid
Accuses 16 young people of arms trafficking to justify their detention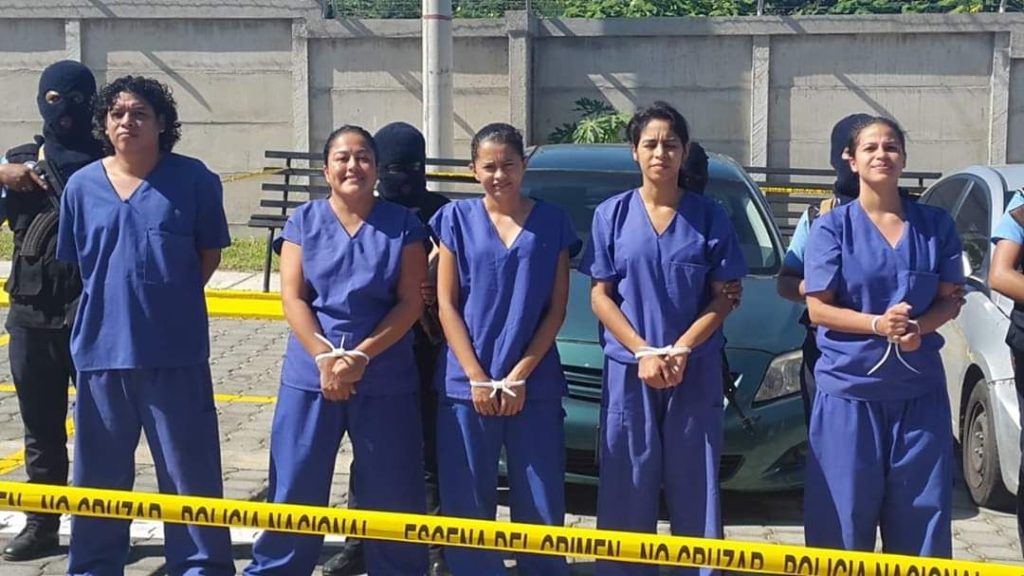 HAVANA TIMES – The Nicaraguan Prosecutor's Office accused 16 detained persons today of a serious crime after they brought water last Thursday to a group of mothers on a hunger strike inside a church demanding the release of their children, also held as political prisoners.
The accusation for trafficking of firearms and ammunition was filed in a Managua court by prosecutor Julio Cesar Bolaños Meza, claiming to represent the "public safety of Nicaraguan society."
The case was filed in the Fifth Criminal District Court, under Judge Julio Cesar Arias Roque.
Thirteen of the 16 defendants belong to the opposition Blue and White National Unity movement, including student leader Amaya Coppens, of Nicaraguan and Belgian nationality, who had previously been held as a political prisoner for over nine months and was released under a controversial Amnesty Law in June of this year.
The crime of helping mothers
Coppens was arrested late at night along with 12 other mostly young people when they tried to deliver water to the 10 mothers who have been on hunger strike since last Thursday. The mothers are in a church in the city of Masaya, some 30 kilometers east of Managua. The parish priest, Edwin Roman, supports their effort.
The San Miguel Church has since been surrounded by the Ortega riot police and the authorities cut off the electricity and drinking water service. They have openly stated that the mothers "are going to die" there.
The other three opposition protesters were arrested in their homes, including the former political prisoner Wilfredo Brenes.
The young people were presented in prisoner suits this Monday to the government media by the National Police.
Among the members of the National Unity movement that were accused, in addition to Coppens are Ivania Alvarez, Hanzel Quintanilla, Jesus Tefel, Roberto Buschting, Neyma Hernandez, Wendy Juarez, Jose Medina, Atahualpa Quintero, Olama Hurtado, Melvin Peralta, Olga Valle and Derlis Hernandez.
Tension in the courts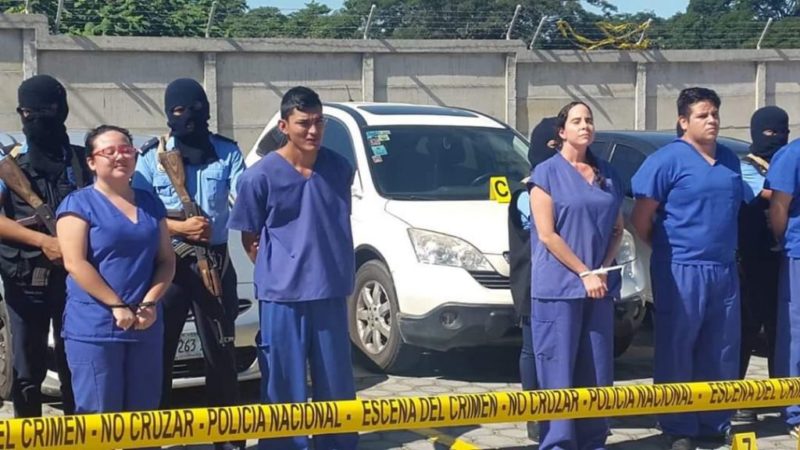 According to the Police, they confiscated "12 explosive devices, known as Molotov bombs, a shotgun, ammunition, three 38-caliber revolvers with ammunition and 3 sedan-type cars."
[Former accomplices of the regime, including Rafael Solis, a top Supreme Court Justice, have admitted that throughout the last year and a half, the Ortega police, prosecutors and courts have worked together to fabricate, prosecute and convict their prisoners on outlandish charges, while denying them a real defense.]
Relatives, friends and lawyers of the accused went to the facilities of the Managua Judicial Complex on Monday awaiting the preliminary hearing and shouting slogans against the government of President Daniel Ortega.
Amid an atmosphere of tension the judicial headquarters is heavily guarded by police officers, noted EFE.