Ortega's Police Abduct Residents in Ometepe and Masaya
HAVANA TIMES – At least eight people suspected of participating in opposition demonstrations were arrested over the weekend in police operations executed on the island of Ometepe, once considered an "oasis of peace" and growing tourist destination, and Masaya the former capital of Nicaraguan arts & crafts, reported dpa.
A source told dpa that on the island of Ometepe, Rivas, police and paramilitaries raided several houses in the community of Urbaite, municipality of Altagracia, where they captured two men who had participated since April in anti-government protests.
"Police and hooded paramilitaries arrived on Saturday on the island and this morning two young men were detained in Urbaite. Three other people managed to escape from the police and are fleeing with many more, "the source said on condition of anonymity.
It is presumed that the detainees, identified as Jose Fuentes and Miguel Diaz, were transferred to the cells of the feared El Chipote interrogation prison, in the capital, the witness added.
"There are people beaten and a lot of anxiety and fear on the island of Ometepe, with the arrival from the mainland of more armed police and hooded men who are in the streets. More arrests are feared, "the informant added to dpa.
A few weeks ago, the government imposed a law criminalizing all protests against the Ortega-Murillo government. Only the activities and marches of the presidential couple are allowed.
Meanwhile, in the Monimbo neighborhood of the city of Masaya (south), a symbol of civic resistance during the protests against President Daniel Ortega, the police arrested six members of a family that was engaged in the manufacture of fireworks.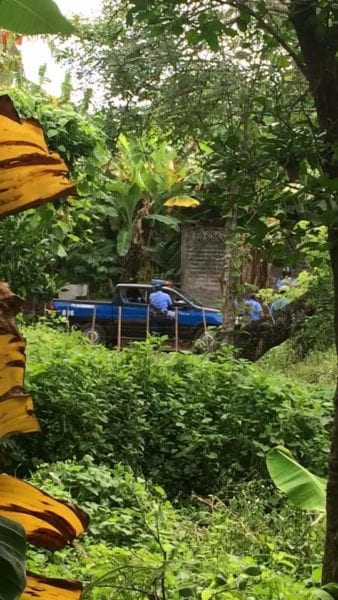 Among the detainees is Lazaro García, 72, known for his participation in the civil war against the dictatorship of Anastasio Somoza (1967-1979) and for his collaboration with the Sandinista guerrillas in the manufacture of homemade contact bombs.
Known as "Julián el monimboseño", thanks to a popular song, the artisan was arrested on Saturday along with five other members of his family, the news portal "Article 66" reported.
Citing witnesses, the media indicated that early on Saturday they heard detonations of contact bombs and blue and white balloons appeared in the streets of Monimbo, then the police came to Garcia's house to execute the arrests.
Distributing blue and white balloons (the color of the Nicaraguan flag) is considered a terrorist act by the Ortega regime.
The crisis in Nicaragua began on April 18 and worsened after the violent action of the Police and paramilitaries against civilian demonstrators, which has left at least 325 according to the Inter-American Commission on Human Rights (CIDH), as well as at least 3,000 injured and an estimated 400 imprisoned.
Virtually all the detained are charged for terrorism, organized crime and a host of offenses fabricated by Ortega's police and prosecutors, human rights groups have continually noted.