Rays Announce Roster for Game vs. Cuba
Cuban Dayron Varona to make the trip with Tampa Bay

By Ray Otero  (baseballdecuba.com)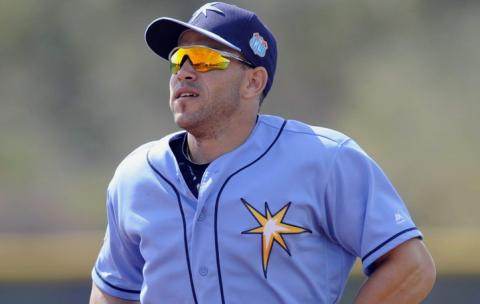 HAVANA TIMES – The Tampa Bay Rays announced their roster of 34 players traveling to Cuba of which 28 will face the Cuban national team this coming March 22 at the Latinoamericano stadium in Havana, in the presence of US President Barack Obama and his counterpart, Raul Castro.
Traveling with the team is Cuban minor league player Dayron Varona. He is the only non-roster player included for this trip. Excited about coming home, Varona is the first active Cuban baseball player to return to the island as part of a cast of Major League Baseball organization.
The native of Havana said he looks forward to seeing his family and hopes fans receive him as one of their own.
Varona said the voices of the Rays third baseman Evan Longoria and RHP Chris Archer, were crucial in convincing the leaders of Tampa to include him on the trip to Cuba.
The Tampa Bay – Cuba game will start at 2:00 pm on Tuesday, March 22. The Rays named lefty Matt Moore 26, as their starter. Moore has a record of 32-21 in five seasons in the majors, all with the Rays. His lifetime ERA is 3.82 with a total of 385 strikeouts and 188 walks in 410 innings.
The following is the Tampa Bay Rays shortlist for the trip to Havana:
Pitchers (14): Chris Archer, Matt Andriese, Andrew Bellatti, Brad Boxberger, Xavier Cedeno, Alex Cobb, Alex Colome, Danny Farquhar, Steve Geltz, Matt Moore, Enny Romero, Drew Smyly, Ryan Webb and Chase Whitley.
Catchers (3): Curt Casali, Hank Conger and René Rivera.
Infielders (10): Tim Beckham, Logan Forsythe, Nick Franklin, James Loney, Evan Longoria, Brad Miller, Logan Morrison, Taylor Motter, Steve Pearce and Richie Shaffer.
Outfielders (7): Corey Dickerson, Brandon Guyer, Desmond Jennings, Kevin Kiermaier, Mikie Mahtook, Steven Souza Jr. and Dayron Varona.