Republicans Use Back Door Seeking to Keep US Citizens from Traveling to Cuba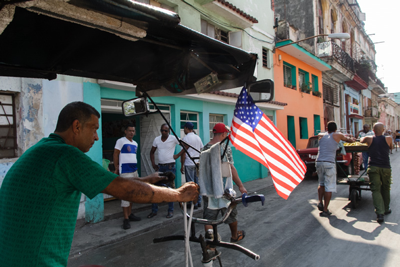 HAVANA TIMES – Republican lawmakers on Tuesday introduced a measure to ban flights and cruises to Cuba. U.S. Rep. Mario Díaz-Balart drafted the legislation, which was tucked into a fat budget bill, according to the Miami Herald. See pages 69-70 and page 154 of the bill, reported Tracey Eaton on Tuesday.
The law is geared to sabotage the opening spearheaded by the Obama administration in its effort to turn the page on over 55 years of hostility and reestablish diplomatic and trade relations with Havana.
At present US citizens can travel to Cuba on charter flights under a license obtained by certain travel agencies.  The twelve categories allowed for such travel, expanded by President Obama, does not include tourism as a valid reason to visit the neighboring island nation.
The measure is expected to face opposition in Congress, where another group (bipartisan) of lawmakers has introduced legislation seeking to repeal all restrictions on travel to Cuba, noted Reuters.