Snap Elections in Venezuela to Reelect Maduro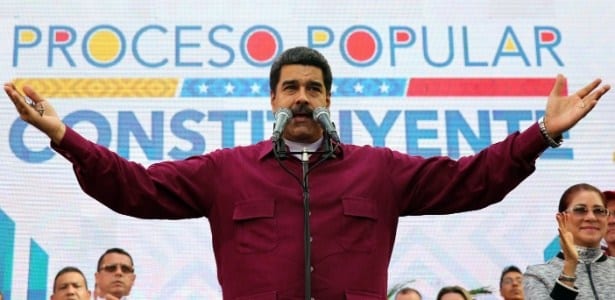 HAVANA TIMES – The Constituent Assembly of Venezuela, dominated by the governing United Socialist Party (PSUV), approved today to move up the presidential elections to before April 30, in which Nicolas Maduro will seek re-election.
The decision catches the opposition parties unprepared, since they have barely begun talks to hold a primary election to choose a united candidate. However, Maduro had previously warned that he may move up the elections.
Diosdado Cabello, the #2 man behind Maduro, presented the draft decree to the Constituent Assembly to advance the presidential elections to the first four months of the year.
The decree, which was approved by acclamation, proposes to advance the elections that were scheduled for December of this year, "in order to advance in the mechanisms that guarantee peace in the country."
The decree will now be sent to the National Electoral Council (CNE), also controlled by Maduro, so it can make a formal call for the elections and set the date.
Venezuela is suffering its worst economic crisis on memory, with hyperinflation, record violence, growing unemployment and extreme shortages of food and medicines.
Nonetheless, Maduro is confident that his control over the Constituent Assembly and Electoral Council will allow him to win reelection with or without the opposition participating.
Numerous potential opposition candidates have already been banned from running for office, including Henrique Capriles, who lost to Maduro by less than 2% in the special elections held in April, 2013, to replace Hugo Chavez who died the month before.
The Maduro government already controls all the members of the Constituent Assembly, almost all of the country's municipal and state governments, as well as the judicial system and electoral council. The National Assembly, with a large opposition majority, was stripped of its legislative capacity by the Supreme Court shortly after taking office in January 2016.