Cuban Baseball Finals Start Tonight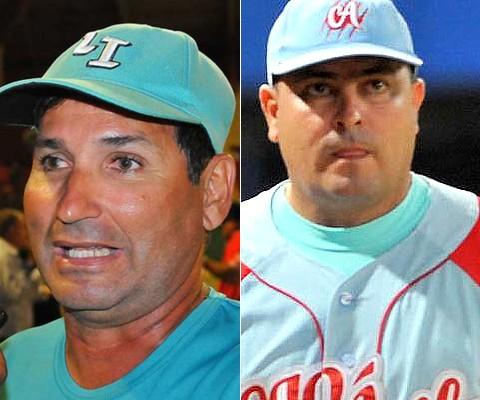 By Ronal Quiñones

HAVANA TIMES — The Cuban baseball finals begin this Friday and, for the first time in history, none of the teams considered the greats or classics of the island's national sport will be present. What's more, a team that has never made it this far, Isla de la Juventud, will be playing.
Santiago de Cuba and Villa Clara were left behind during the first round of the season and their sole consolation was seeing some of their members play as reinforcements in the eight teams that did make the cut-off. Pinar del Rio and Industriales had a chance to make the playoffs until the last day, but didn't.
Four teams that do not commonly win ultimately made it to the semifinals. Of these, only Ciego de Avila won the championship once (2012). Isla de la Juventud and Granma have never managed to do so, at least not in the modern day league.
Most were of the opinion that the final would pit Matanzas against Ciego de Avila, particularly because Ciego de Avila has traditionally defeated Granma in these short series. Against all predictions, Isla de la Juventud sent Matanzas, the team that had led the league almost the entire season, packing.
Rosita, a receptionist, wanted to break the ice with praise for the Isla de la Juventud team: "It's incredible they managed to achieve something like that having so few inhabitants. It's a team very few people want to play on. It has to move about the country more than most – they have to catch a ferry to Batabano (south of Mayabeque), but they don't complain and the give their all out in the field.
"Matanzas made a fool of itself again," Gervasio opined. "They don't know how to win [in the playoffs] and, with the pressure Victor Mesa puts on the players, it's gone from bad to worse – it's been four years and he continues to do the same thing, making decisions on impulse. They made the kinds of mistakes rookies make. I think Matanzas fans are getting tired, because the Victoria de Giron stadium filled up for the last game, not so for the first two."
In this connection, we once again approached a Matanzas colleague to hear his opinions. Generally speaking, many resources have been spent and the title is still unreachable for Matanzas. This time, it's worse, because they lost to a supposedly "lesser" team.
As for the other semifinal, the most recurrent opinions were: "Ciego de Avila has demonstrated once again that baseball is more than batting. Granma practically didn't change its strategy. After the third hitter in the lineup couldn't manage to reach base in several games, they never benched him or lowered him in the lineup. We knew they didn't have good pitchers, but they were truly defenseless before Ciego de Avila, the most balanced team of all, the only team left that knows what it takes to win a championship."
So what do the fans say:
As for the finals, almost everyone is rooting for Pinar del Rio, though logic indicates that Ciego de Avila will come out victorious for the second time in the history of the team:
"Los Piratas (as the Isla de la Juventud team is known) are demonstrating they can win," Ramses remarks. "Championships are won with willpower, eagerness to play and the dedication of players and coaches, who may not be big stars but spare no effort in terms of discipline, composure and devotion. They've played without any pressure, and that's going to make them very dangerous at the final."
"Ciego is another story," Abilio interjects. "They have good relievers and several talented starters. It's not like Matanzas, where the only reliable pitcher was Jonder, and everyone else they put on the field was beat to a pulp. Ciego has starters who have pitched for the Cuban national team, including lefties. Besides, the reinforcements rounded out the team and left it without any weaknesses. They probably won't lose."
"The best thing about Isla de la Juventud is that it takes advantage of all the opportunities they are given – that's part of the game of baseball," Gabriel points out. "I don't think Ciego de Avila is going to give them any such opportunities, which is why I think their journey is coming to an end here. With one good batter, Michel Enriquez, they can't win the title."
"Michel's leadership gives Isla de la Juventud tremendous strength," Daysi says. "That's what Matanzas didn't have, because Yadiel Hernandez is a great batter, but he's not cut out to be a leader, to say nothing of the serenity of the manager, needed to enjoy the game and keep it from becoming torture for the players."
"Isla de la Juventud deserves to have their stadium fitted with lights," Dayana remarks, "they are the only ones in Cuba who cannot play night games, and that hurts them also. The playing field is also in pretty bad shape. We saw it at this semifinal and the other one held in Granma, where the field is also very hard and the ball shoots off in any direction. They have to fix that once and for all. It's been like that for years and it affects players from Granma, who are the ones who make the most errors."
"And another thing," Roberto says, "Ciego de Avila is probably the champion we see the least during the season. Not even Isla de la Juventud was seen less, because they were fortunate to play in the afternoon and, since it was the only game played at that time, they almost always aired the match. Ciego de Avila was the best of the second half of the season and they didn't broadcast a single home game, how disrespectful!"
"I agree," Abilio adds. "Our dear commentators told us several times they were making arrangements to broadcast Ciego de Avila's games, but, in the end, they broadcast a different game. It's hard to believe they're from Camaguey, which used to be one big province. The Tigers (as Ciego de Avila team members are nicknamed) have not been followed by the TV and that could be an advantage, because their rivals have only been able to see them play in head to head games with them."
The final will begin at 7:15 pm on Friday in Ciego de Avila. It will continue in the same venue at 4:15 pm on Saturday. The next three matches will be held in Nueva Gerona at 1:15 pm, between Tuesday and Thursday, and, if necessary, the two last games would take place on Sunday (2:15 pm) and Monday (7:15 pm) of the following week back in Ciego de Avila, provided no match is suspended. Seats aren't sold in advance. They are purchased at stadium booths on the day of the game. People are advised to go early as a big turnout is expected.