Venezuela: Elections and the Hill Top Barracks
Photo feature by Caridad
HAVANA TIMES — As I write, Nicolas Maduro and the Cuartel de la Montaña (Hill Top Barracks), must be the person and the place most sought after in Internet search engines. Maduro, as the newly elected president of the Bolivarian Republic of Venezuela, and the Barracks for being, perhaps, the most visited place in Caracas on election day.
After exercising their right to vote on Sunday, hundreds of Venezuelans went up to the January 23rd neighborhood (where the Barracks is located) to close a sort of spiritual covenant established with the late President Hugo Chavez Frias: Vote for Maduro.
For those who do not know, the remains of the former president are deposited at the Barracks, which is also a museum displaying Chavez's photos. Every afternoon at 4:25 (the time when he died on March 5), he is remembered with a cannon shot.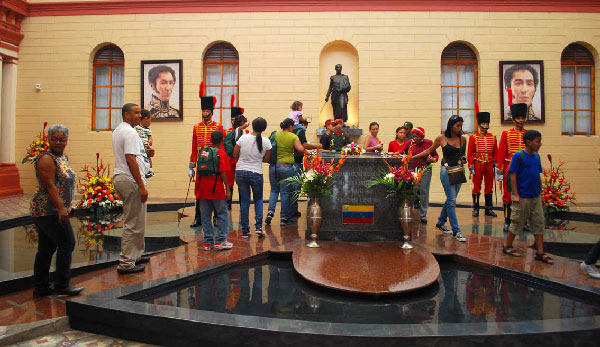 A little before that time, and just after voting, the now president elect of Venezuela came to pray before his mentor. Later, at night, when he learned the election results, Maduro returned again to the Museum-Barracks, after his speech at the Miraflores Palace.
Click on the thumbnails below to view all the photos in this gallery. On your PC or laptop, you can use the directional arrows on the keyboard to move within the gallery. On cell phones use the keys on the screen.