Havana Weather for September 28 to October 4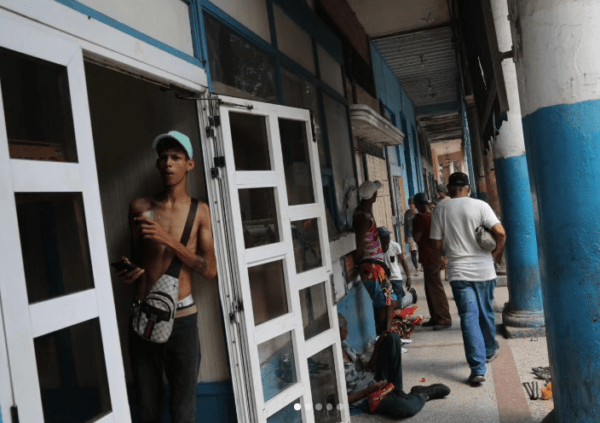 Hot with scattered rains in the capital
By Adrian Fuentes
HAVANA TIMES – During the last two days, numerous rains were reported in the west and center, these were more isolated in the eastern region. These precipitations are encouraged by the transit of an active tropical wave through the western Caribbean Sea, in combination with humid air at medium and high levels.
For the capital, the winds will be mainly from the east-northeast, with speeds between 10 and 25 km/h. The relative humidity will range between 85-100%. High temperatures will be between 30 and 32ºC (86 and 90 F) and lows between 22 and 25ºC (72 and 77 F). The sea surface temperature will be 30ºC (86 F).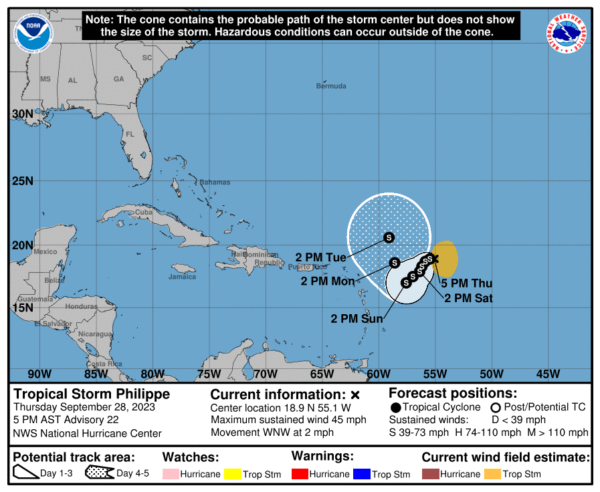 Tropical Storm Philippe has continued its slow advance westward today. This system remains very disorganized, since it moves in an area where the winds are unfavorable and keep the rainy areas away from its center. Its maximum sustained winds remain at 83 kilometers per hour and the central pressure is 998 hectopascals. In the coming hours it will maintain its slow movement towards the west-northwest, in an environment that will continue to be unfavorable, so the trend will be towards slow weakening. This organism does not pose a danger to Cuba, it is only of interest for navigation in the area.
An area of low pressure, which has associated abundant showers and thunderstorms, is located in the central Atlantic. Environmental conditions are favorable for its development, so it has a high probability of becoming a tropical cyclone in the next 12 to 24 hours.