A Cuban Filmmaker's Book about Consciousness
"Power is in tearing human minds to pieces and putting them together again in new shapes of your own choosing." – George Orwell
By Lynn Cruz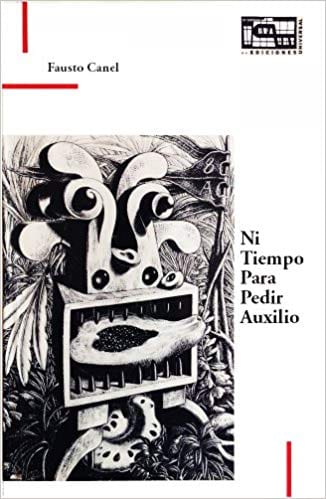 HAVANA TIMES – A critical Cuban filmmaker and a US film student live a tragic love story in Cuba in the turbulent 1960s. Fausto Canel joined the Cuban Institute of Cinematographic Art and Industry, when it was founded. He is responsible for movies such as El Final (1964), Desarraigo (1965), and Papeles son Papeles (1966). He left the Island in 1968.
Kelly, the daughter of a member of the Communist Party in the US, and soldier in the Spanish Civil War, arrived in Havana as part of the first delegation that dared to travel to the island. She made her dream of taking part in the Revolution, which she shared with her father, true. When the group returned to the US, they faced law suits with lawyers. Their passports were taken from them to punish their disobedience.
Canel was in the pre-production phase of his movie Desarraigo at the time, which later won an award at the San Sebastian Film Festival, becoming the first Cuban movie to win international recognition outside of the former Soviet Bloc. He received a call from ICAIC telling him that he should stop his work planning the movie and go to present his documentary Hemingway, to a group of US citizens. It was that afternoon that he met Kelly.
His encounter with Kelly didn't end that afternoon, it changed Canel's life. Ni Tiempo Para Pedir Auxilio (Not enough time ask for help) was published in 1991 by Ediciones Universal publishing house. Only used copies are being sold on Amazon. Anyone who wishes to purchase a new copy has the privilege of being able to contact the author directly via Messenger, and he will send a signed copy.
With a seemingly simple narration, the story manages to convert his writing into a film-worthy experience: "This book is dangerous! After reading the first page, you can't let go of it," filmmaker Nestor Almendros writes on the inside cover. It's a matter of a critical artist gaining awareness within a system that soon became to center around the figure of a single man: "Fidel Castro".
The search for Kelly's dream becomes a nightmare. Two contemporaries, two cultures, clash. His questions contrast with the myth that the Cuban Revolution was already becoming, which Canel would reveal to Kelly on their walks through the city, unveiling the illusions of rhetoric.
… Fidel never understood that Havana had become an important city for the middle-class… And with Havana, a large number of provincial capitals… as most of them had developed under Batista's dictatorship, Fidel refused to take this into account. His mistake was thinking that this other Cuba was his enemy…
As you read the book's pages, your feeling of complete impotence grows. The author writes of horrific and absurd things, so the story ends up being quite funny in certain parts. The prison of consciousness, was punishment for having doubts. Canel was kidnapped by Cuba's political police while spending a weekend with Kelly at the Hotel Internacional de Varadero. It would take them 10 years to find each other again and clear up what really happened. Canel didn't accept the persuasive tone of government officials, who told him to leave Kelly. Or was it their threatening tone? Anyhow, forbidding their love only heightened his suspicions. The island had ended up completely cut off from the rest of the world, there was very little information about what was going on elsewhere.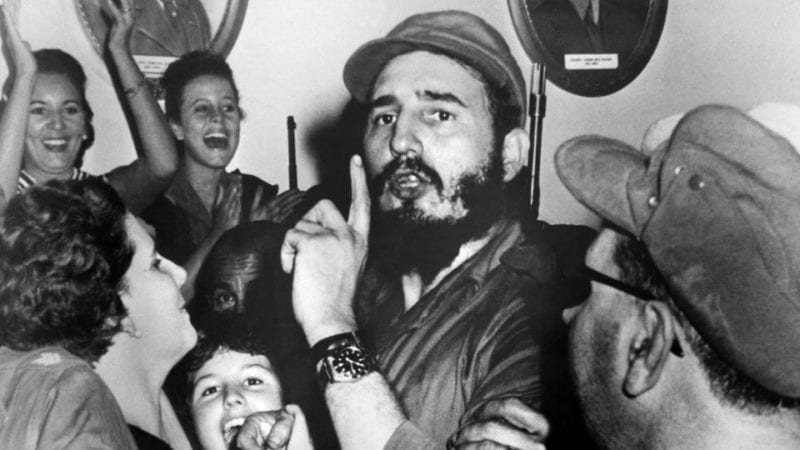 The intentions of these actions provoked an apartheid, an alienation where reality and fiction begin to become the same thing. Why didn't they want a frank and honest exchange between a Cuban and a US citizen?
Kelly's tour ended with a conga in Santiago de Cuba, headed by a crowd of displaced farmers, but amidst the theater put on for the travelers and the town, they were being saved by the Revolution, in the middle of an armed struggle, which land-owning farmers were fighting in the El Escambray mountains.
Locking him up was unspoken proof of the government's impotence, because Canel refused to accept that having a relationship with someone who had entered the country by legal means, was a crime. Back then, coming into contact with foreigners was like leaving Plato's cave. This enlightenment sunk the author into the darkness of a jail cell and, later, exile.