Festival of the Arts in Aguacate, Cuba (May 25-26)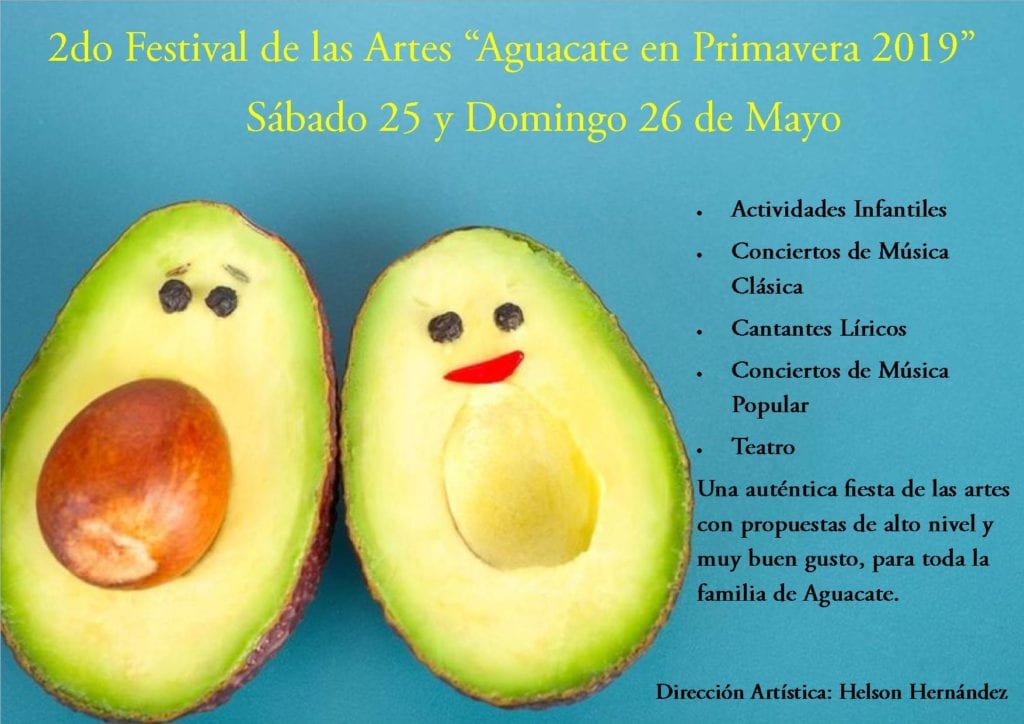 HAVANA TIMES – Press Release
The 2nd edition of the Aguacate, Mayabeque, Cuba, Festival of the Arts is set take place on Saturday and Sunday May 25-26 with activities for people of all ages.
The opening gala of the Festival is scheduled for 7 p.m. on the 25th, featuring a classical music concert in the town square, with the performances of the 5pi String Quartet, conducted by violinist Karla Recio , with oboist Jorge Daniel Cruz, and accompanied by pianist Eliany Vallejo and the beautiful voices of the Cuban opera.
Later, at 9 p.m. that same night, the theater group directed by the actor Jazz Vila will perform their successful play Faaándula at the local movie theater.
Sunday will begin with a children's program including a puppet show by one of the emblematic Cuban characters, La cotorrita Alegría, (The happy little parrot) with its creator, the prestigious teacher Adalett Perez.
The Cuban film "Inocencia" will be screened at 2 p.m. at the movie theater. The last day of the event includes a concert of the young vocalist Julio Kayser, at 6 p.m. and at 9 p.m., it closes with the youth group Out Side, in the park.
Helson Hernandez is in charge of the art direction and act selection and the festival has the support of the Madruga municipal government's cultural department and the community of Aguacate.