Nicaragua: Cultural Happening in Times of Protest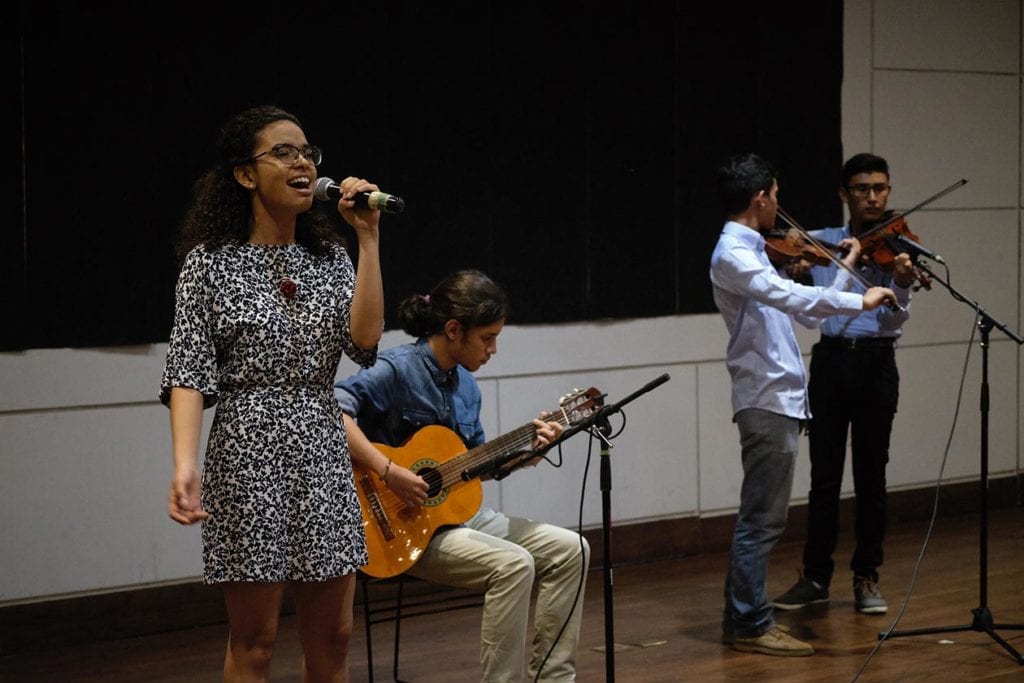 This is the first such cultural exhibition organized, however, due to police harassment it was not open to all audiences.
By Keyling T. Romero (Confidencial – Niu)
HAVANA TIMES – Music, dance, photography, poetry and handicrafts were the artistic expressions presented by several former political prisoners and Nicaraguan artists who have joined the civic struggle against the Ortega-Murillo government, which exploded in April 2018. The cultural event "Mi Voz, Mi arte, Mi País" (My Voice, My Art, My Country) was organized by a group of emerging women leaders, who work for human rights and art initiatives.
They stated that this is a necessary event in the struggle, because it provides an opportunity to Nicaraguans to express themselves freely in a private space, since it is currently prohibited to demonstrate publicly, says the lawyer Karla Sequeira, one of the organizers. For this reason, this first cultural meeting was not open to all audiences.
Nahiroby Olivas was one of the political prisoners who took this opportunity to recite a poem he wrote after spending ten months in the "La Modelo" prison. Harving Lesage, one of the three Esteban Lesage brothers who were political prisoners for singing in the barricades of Carazo, performed a song he recently composed dedicated to the lawyers who have defended and accompanied the more than 700 political prisoners.
Here below we present images of the ambience: