—At the end of January and beginning of February a very unique music festival takes place in Havana. It's called the Esteban Salas International Ancient Music Festival.
One of the things that make this event special is the venues. The three main ones where concerts are held are religious buildings from the time of the Spanish colony: The Basilica Menor of the San Francisco de Asis Convent, the San Francisco de Paula church, and the El Oratorio de San Felipe Neri church.
All three are magical places with incredible acoustics, perfect for the concerts.
Concerts were also held this year at other landmarks including The Columnata Egipciana Cafe and in the Casa Pedroso, also known as the House of the Slave, close by the Port Avenue.
At the Palacio de los Capitanes Generales, home of the Havana City Museum, was an exposition of historic musical instruments conserved in Havana. Well known foreign musicians and groups exchanged with the specialized audience that attended.
Throughout the festival the public was almost always the same people, a few more, a few less. Almost all musicians and the majority foreigners, Why?
I can't vouch for the promotion that the festival received in the local media but I would speculate it wasn't much, based on a short conversation I had with a cleaning person at the La Columnata Egipciana Café.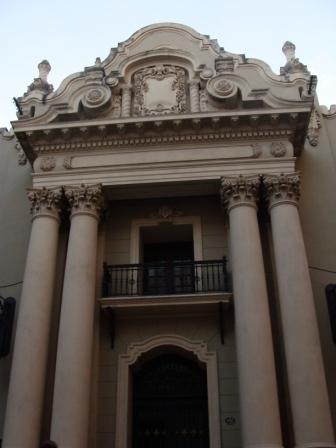 While I waited to enter the bathroom, she came up to me and asked if the musicians all around the place with their instruments were from the National Symphonic Orchestra.
No, they are the Ars Longa group, I replied.
"Ah…, -she looked at me without understanding- What music do they play?"
Ancient Music.
"Oh good, old music," she said more relieved. "Boleros and those things, right?"
No, no much older, from the 13th and 14th centuries…
Then with a perplexed face said asked: "And who likes music that old?"
A lot of people, I answered. You'll see that in a little while the place will be filled.
"But surely they will all be older people," she said. "And you boy, you are so young," she said looking at me with pity.
Fortunately the woman was mistaken. A large group of mostly young people packed the place which resounded with the strings of the Concerto Grosso by Handel, the musician to whom this year's festival was dedicated. The other surprise for the woman was that almost all those present were musicians or foreigners.