Irina Pino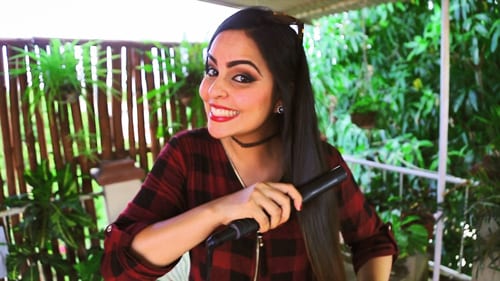 HAVANA TIMES — It's hard to be both beautiful and intelligent. Many people say it's the perfect combination.
When you are young, you don't think too much about your appearance, you just have to be a bit charming, as firm skin makes up for a not so beautiful face. And it's true, once your body begins to age, you begin to worry, in tandem, about your breasts that are sagging, the fat around your hips and other disasters that befall the female form.
But this goes way back, almost none of the women I have ever known have been satisfied with what Nature or genes have given them. This is when proportions come into play; some women complain about their breasts being too small, others that they don't have a waist or behind. In short, we are queens of dissatisfaction.
Fashion and subliminal messages via mass media contribute greatly towards increasing non-compliance among women. Now, voluptuousness means big breasts and a round ass. If you have money, you can put implants in, but if you don't, you're exposed to having men criticize you (not all of them, of course). Although the daily bombardment of images makes general consensus advocate for this natural or bought aesthetic.
Wrinkled faces aren't a thing. That's why botox and so-called "corrections" exist. These treatments are expensive. I met one women who had silicone breast implants put in. She's a size 36 now. That little party cost her more than 800 CUC (900 USD), plus the extra presents she had to give to the surgeons.
She did it to satisfy her husband (who gave her the money). She also got rid of the wrinkles on her face. The guy likes women with big breasts and watching porn is his hobby. Will he force her to make them a size 38 in the future to make him happy?
In other cases, its women who have undergone breast cancer surgery or who have had accidents who put in these implants, they need them.
I even hear harsh criticism coming from teenage boys about the girls around them. Their jokes about "ironing board" girls, the ones who have nothing in front or behind. The desired woman is round, for them. The other girls are ugly and are no good to have sex with.
Another fashion that has become popular is hair: straight hair is the best, curly hair isn't in fashion anymore. You have to go for a keratin treatment to straighten it out. If you don't have the money, start digging and find it somewhere, but you have to do this treatment.
Years ago, curly hair used to be more striking. Straight hair used to be called "dead hair"…
Intelligence is undervalued; however, they say that intellectual women don't need beauty, because they have more than enough talent.
A good conversation about cultural subjects is important to cultured men, who are interested in talking about books or artistic movies. They need this feedback. Nevertheless, if the woman is not attractive or she doesn't have at least a certain grace, they can lose their willingness to share or even have something with this "intellectual woman".
I don't think you need to not look after your physical appearance, but I do think you have to nourish what's inside of you. Physical exercise, diet, spirituality, culture, dressing according to your personality and age, and feeling fulfilled in all aspects, is the best treatment for a woman to be more and more beautiful in the eyes of others.
Diversity is beautiful, this should be respected. Who tells the Amish that they have to use buttons on their clothes?
For those who practice some kind of belief, spirituality is what prevails. They appreciate life's processes, including death, as self-transformative. They live trying to avoid following precepts imposed by Western culture. They get rid of the superfluous, whatever isn't needed to exist. For them, all spiritual experiences are a lesson.