Cuba and the Big Yellow "M"
Jorge Milanes Despaigne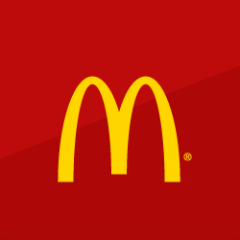 HAVANA TIMES — In her native English, she told me that, in Cuba, she had not yet seen a single big, yellow "M". "No, we haven't got any of those," I replied without thinking as I gave her back her camera, after taking a picture of her standing in front of Havana's Capitolio building.
Though I speak English fairly well, I did not understand what she had meant with "big yellow M". I had already replied on reflex, however.
My pride and my uncertainty were at a stand-off. I had to find out about that "yellow M" somehow, without appearing to be ignorant.
We continued to walk slowly down the street as we talked about the history, style and charm of a number of buildings on Prado Street. We spoke of Havana's leading ballet venue, the Gran Teatro, and about the Inglaterra and Telegrafo hotels.
I was constantly on the lookout for any opportunity to dispel my doubt, but it hadn't yet arrived.
She told me where she was from: Canada. "This is the second time I come to Cuba and everything seems very interesting to me, especially the people and old American cars."
Havana, she said, seemed like a Hollywood set to her.
"Cuba is frozen in time, in the 1950s," she would say to me, and I could only agree with her.
But none of the interests she shared with me answered the question I still had, until I asked the reason she had come back to Cuba, to which she replied:
"In addition to what I've told you, because of something that caught my eye the first time I came, that you don't have any McDonald's ads around the city."
"Have I come just before things start to change?" she asked me.