By Jorge Milanes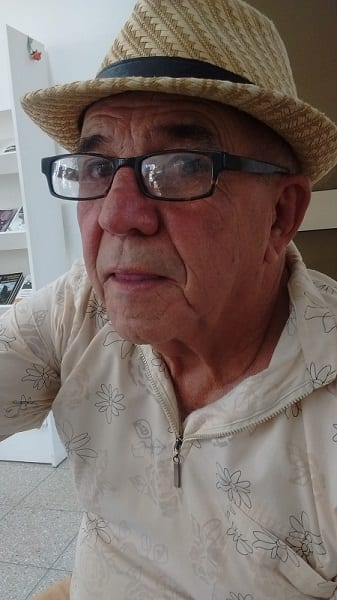 HAVANA TIMES – "They've given my life happiness. If it wasn't for them, I would be out on the street selling for a couple of miserable pesos and without any time to dedicate to my decimas (ten-line verses)," Jose Ramon tells me, a friend I met a couple of years ago at a book club.
For some time now, my friend has stood out at these spaces singing his decimas, a rural genre of music that involves improvising ten octosyllabic-line poems that rhyme.
Not everyone who lives in Cuba's countryside has the talent or training to improvise and sing this genre of music, but Ramon really struck me with his mastery and, yet, he still isn't very well-known.
At one of these book club sessions, he himself told us that he was born in Venegas, a small town in the Yaguajay municipality, in the central province of Sancti Spiritus. Like many other farmers of his time, he became independent at a very young age, when he lost his mother. However, she was able to teach him some Spanish grammar before passing away, as they couldn't afford to send him to school.
"I like to sing decimas, because they rhyme. I have wandered from party to party, as I pleased, but life's twists and turns didn't allow me to develop this style of music until I was much older," he tells me.
In 1968, he came to work in Havana as a director of the INRI (National Institute of Hydraulic Resources), and in the evenings, he was able to read a lot of poetry, especially written by Jose Marti, which he still really enjoys. At that time, he got married, he had a family and he put singing decimas, what he really liked, on the back-burner, yet again.
"Once my children got married, I became somewhat independent again and I got the poetry and singing "bug" again. However, it was my children who gave this dream what it really needed, when they went to live in Europe," Jose Ramon explains.
"I'm retired. Here [in Cuba] a retired man still has to work a lot, and if it wasn't for the money that my children send me, I wouldn't be able to hop from one activity to the next like I do," he adds.
My friend is convinced that he did the right thing when he decided to dedicate all of his time and all of his love to his family, at the cost of his great passion, decimas. This country might have lost one of its greatest artists, but not the great person he is.
However, with all the things that life has thrown his way, his gregarious dedication has been compensated with health in his retired age, which he can dedicate to poetry, without your regular pensioner's financial struggles. Not bad at all, I think.