By Leonid Lopez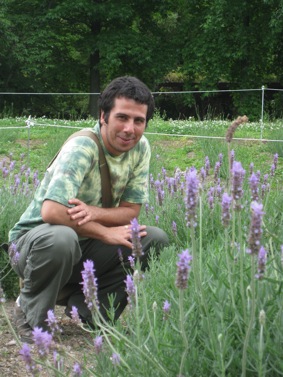 I got married Japanese style, dressed in a kimono and in a Shinto temple. Neither I nor my wife is religious, so if you asked us why we had such a wedding, I'm sure neither of us could give you a coherent answer.
There is one thing I can say: there are moments when one wants to reward themself with some sense of eternalness. There are moments when it's not enough to just remember; you have to honor the occasion with the illustriousness you feel it deserves.
Ceremonies are therefore observed to aggrandize these moments. They are enshrouded in some hard-to-describe distinction, specialness. The wishes for happiness that loved ones share with you in these rites float in the air, lightening it.
Love, shared this way, is like a blessing. Rites afford us these experiences that pure and scientific reason denies us as the primitive residue we are.
So – amid the nervousness, the simple religious decorations, the monk's words I didn't understand and the happiness that surrounded me – I felt that the ring I now wear had some sense and a commitment to love.
With this being my sixth month living in Japan, I'm no longer the tourist gawking with astonishment and feeling he has to take photos to convince people he's had a fantastic vacation. Several times I've experienced – with a simplicity with which I was unaware – the beauty of these rites, though Japan, as everyone knows, is a First World country.
By this I mean it is highly developed technologically. The curious thing I've been able to note is that, at the same time as its hyper-development, the country is full of large and small temples and monasteries.
In addition, there survives among people a scorn for ostentation and they value a simple and austere lifestyle. Here, it is now shoka (the word for the first days of summer), and since the spring began it has been like a grand ritual in the many parks that exist in almost all the nation's cities, filled with flowers and people who sit and chat.
Recently, the last sakura (cherry) trees lost their blossoms, but you should have seen how the parks were flooded with scents and joy. Later there were roses, now there is the scent of lavender, and the glow of fireflies illuminates the parks. People watch this as if they were witnessing something divine, something that lifts away the weight of daily work.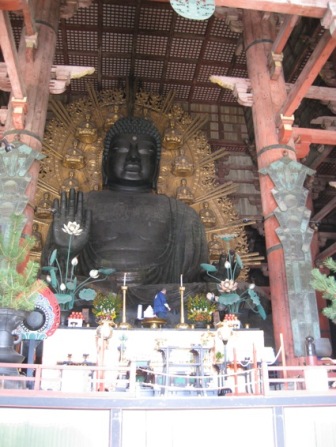 This sense of love for the simple survives in such a way that I don't feel like a freak for having sought these qualities in Cuba so often. I find that it's curious that this is happening here, because it's supposed that in Cuba this type of happiness and search for simplicity are naturally a part of people, given the constant preaching of austerity and solidarity throughout the average Cuban's day.
However, Cubans are submerged in the search for things of greater material value, that which adds to the budget and resources of the home. So to seek out other types of things without remuneration is like being paid with the title of village idiot. What one can say about the circumstances that surround these two countries is quite clear.
Considering the concepts of wealth and poverty, and realizing that within the former one has a greater capacity for choice, the reason for the difference immediately becomes clear. Now I can't give too much importance to such logical ideas, here they sound light.
In Cuba, something has failed as there is almost contempt for what is simple, when one doesn't celebrate this beauty, neither in an organized nor spontaneous way. Notwithstanding, all around, almost in a ritualistic manner, scorn is preached for capitalist ostentation and the destruction of elementary human values caused by those societies.
For this sole fact I do not idealize Japan nor reject Cuba. I want to strengthen my spirit in the interests of progress. I can point to a fact: the broken step of a long stairway sometimes leads to the dark basement and seldom to the calm, well-lit room. But it's always good to look if you don't want to fall, so you can continue walking.
I want to walk with you, if you want my company. These words, said this way, choked with emotion, are the rite that I offer you so that you can touch both my pain and my joy for living. But let us look together, from time to time, at the ground upon which we walk, so that some dark rite doesn't cloud our view.