Fears of the Economic Changes
Regina Cano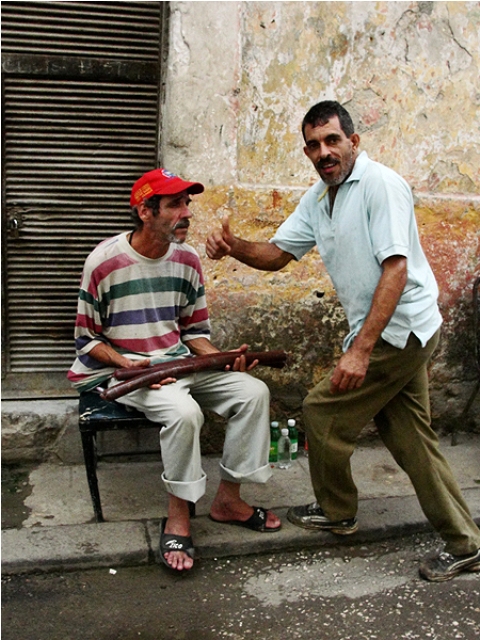 There's a rumor spreading in the streets of Havana.  Fear is setting in as a result of the recent announcement concerning the planned mass lay off of Cuban workers – a half million within six months.
It's getting more and more difficult to survive.  Burglary, pickpocketing and mugging are making their appearances in the capital.
At least in my neighborhood, near where I live, new spaces or mini-stations have been set up for self-employed workers.
For many locals, this symptom seems to portend an avalanche in crime that could hit everyday citizens, with those activities resulting from the projected high rate of residual unemployment.
Or, perhaps it will be part of the "solutions" to control the new financial relationships to be established, since supposedly diverse and numerous jobs for self-employed workers will be established (in addition to the unofficial black market jobs that will undoubtedly persist).
It might not be so different, because each change of this magnitude —which occurs suddenly— is digested by the population as the days pass…when the mechanism is put into operation and the rules of the game become evident.
Obviously, the gangsterism stemming from economic shortages means a decline in the security of most of the population, because periods of shortage sometimes cost blood.  These turn into times when people's wardrobes and other indicators reveal the potential liquidity of their pockets.
It's possible that a virtual ban on the wearing of gold jewelry in public will return, along with the end of people confidently carrying cell phones hung from their waist or neck.
Unfortunately, it seems like the changes will be welcomed and that people will have to get home early and stay there, because the prediction is that the streets of Havana are going to get hotter.