Cuban Immigration to the North at a Near Standstill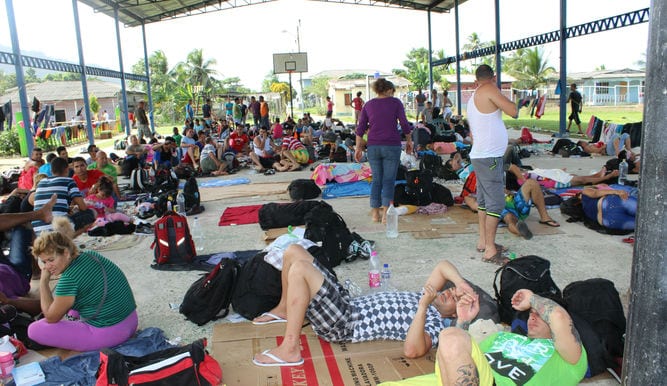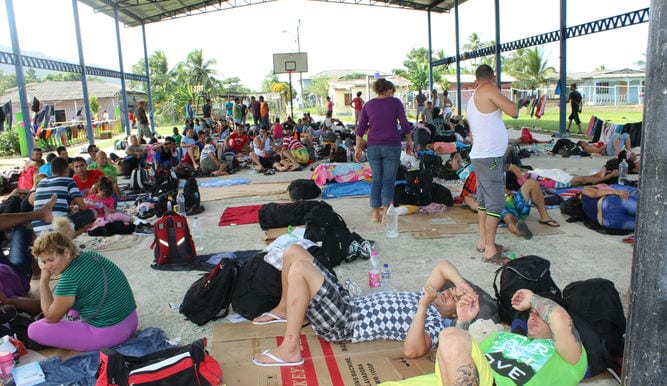 Rosa Martínez
HAVANA TIMES — It's pretty incredible but it's true, there are hardly any more rafts heading towards the United States; I imagine that few would risk leaving for South or Central America to then head on to that country that used to take in every Cuban that reached its territory, whether by sea or land.
If some years ago, nobody thought that this could happen, suspicions began before hundreds and hundreds in Cuba gathered together in Costa Rica and in other countries in a crusade for survival which seemed never-ending.
How many of us have prayed for our son or daughter, parent, cousin, friend or classmate who left for Ecuador, Panama, Guyana…, and then take a long and dangerous route putting them in the hands of human traffickers and police forces in these countries in their attempt to step foot in the land of opportunity, at least where it was easier for them to get by. Entering under the wet foot / dry foot provision, they took refuge in the Cuban Adjustment Act and received unequalled financial aid and food until they got their work permits through.
The Cuban Adjustment Act still exists; however, it has been adjusted so much that there are very few benefits for the last ones to arrive.
However, those who managed to cross over, even though they have much less support, are still there, and now all they have left to do is fight, survive, struggle like any other immigrant and strive for citizenship.
However, thousands were stranded en route or a few feet away from the Mexican border. Nevertheless, after having sold their cars, homes, even the last of their belongings to pay for the crossing; they say they won't go back. They prefer to stay in this limbo, than return to the island and they take a risk in another third world country, without the privileges they hoped for in the North.
Incredibly enough, it was Barack Obama who bluntly put a stop to what nobody, nor political speeches, nor the apparent improvements with the reforms process with the younger of the Castro brothers, had stopped, much less the tears of mothers who had lost so many children at sea.
Well there you have it, one of Obama's last moves before leaving the Oval Office, eliminating the Wet-foot, Dry-foot policy, was successful. According to the US Coast Guard, not a single Cuban was caught trying to reach US territory by sea in the month of April.
This escape route has closed, but Cubans, the insistent ones that we are, will find another way, I'm sure. Those who do enter the US now will do so illegally. They will be undocumented immigrants like the rest of Latin Americans and will have to dodge Immigration officials.