Cuba Faces a Highly Challenging International Front
By Patricia Grogg (IPS)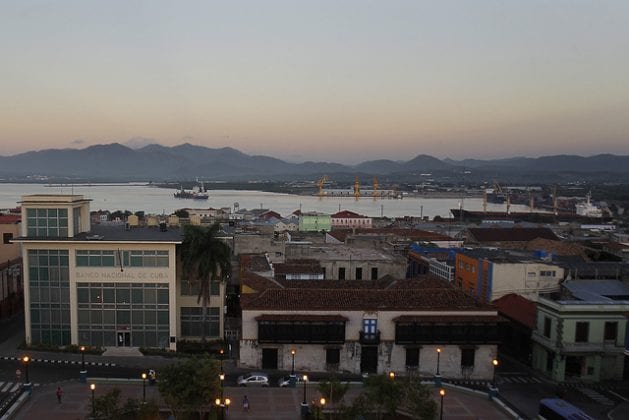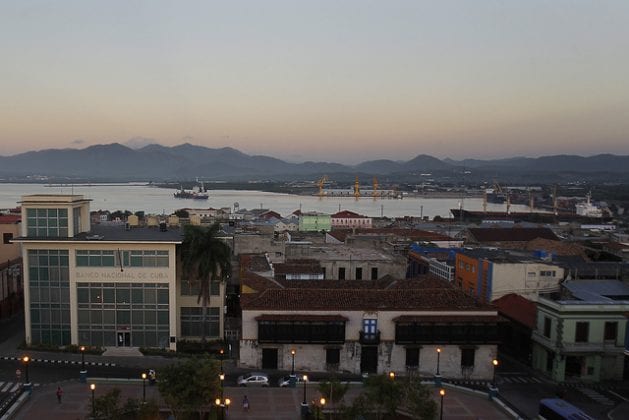 HAVANA TIMES – Cuban president Miguel Diaz-Canel is facing new international challenges in 2019 that could stand in the way of his efforts to overcome the country's pressing economic needs and to make headway with its still incomplete reforms project.
With an economy marked by financial strains and growth rates way below what they need to be for progress to be made, the US government's decision to only suspend Title III of the Helms-Burton Act (which encoded the US blockade against Cuba in a single law) for 45 days, holds an additional risk for the country.
On the other hand, the atmosphere in the region got tense for Cuba after a car bomb exploded at a Police Academy in Bogota on January 17th, which resulted in the death of over twenty cadets.
The Colombian government has ended peace talks in Havana with the National Liberation Army (ELN), who took credit for the attack in Bogota, and demanded that the Cuban government extradite this rebel group's negotiators on the island.
"We still can't be sure about the risks we are running, but anyway, we are sure about one thing: that no matter if this future is easy or tough, it will be our people's victory…" Diaz-Canel tweeted on Sunday January 20th, without specifying the source or nature of these threats.
Former president Raul Castro (2008-April 2018), the current leader of the Communist Party, was more specific when he harshly criticized the US' hostile policies towards Venezuela and Nicaragua and stated that the "region is like a great meadow in times of drought. Any spark could lead to an uncontrollable fire that would damage everyone's own national interests."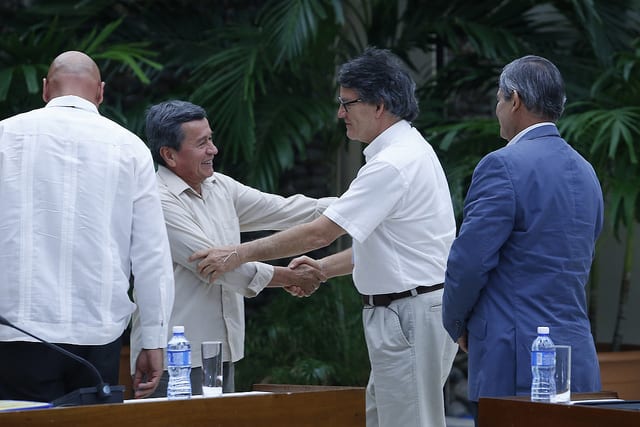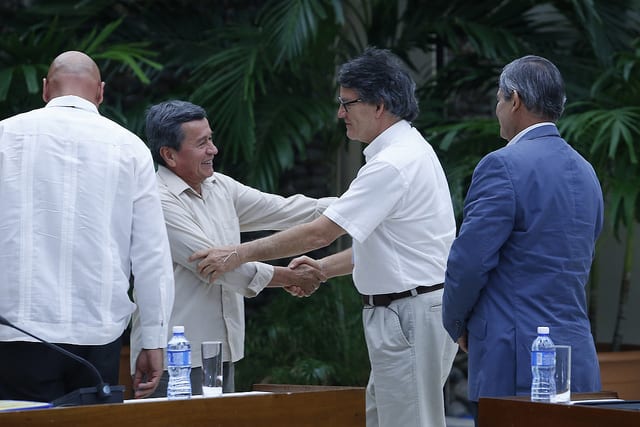 On Monday Jan. 21, Pablo Beltran (one of the main ELN negotiators involved in peace talks with the Colombian government hosted in Havana), distanced himself from the rebel faction responsible for the car bomb attack, in a statement he made to Cuban press agency Prensa Latina.
"It's our job to move the talks forward here in Cuba, we don't even know what is going on in Colombia, nor have we meddled or have anything to do with them," the rebel leader stated. Negotiations between the ELN and the Colombian government were picked up again in Havana on May 10, 2018, after Ecuador desisted from hosting them.
In his statements, Beltran insisted that when they came to Havana back then, the Cuban government offered their help as a guarantor and a base for this dialogue to take place, but they also asked the ELN's negotiation team to stick to peace talks only. "We have strictly abided by this," he said.
Meanwhile, Cuba's Foreign Minister, Bruno Rodriguez, once again repeated on Twitter that Cuba has never allowed, nor will it ever allow, its territory to be used for the organization of terrorist actions against any state and that it is has fulfilled its role as a guarantor and base for peace talks between the Colombian government and the ELN.
In the face of Colombian president, Ivan Duque's demand for Cuba to extradite ELN negotiators back to Colombia, Rodriguez insisted in another tweet that Cuba would strictly adhere to peace protocols, which have also been signed off by the other two guarantors of this peace process: Chile and Norway. And, he went on to say that if talks were suspended, Colombia would need to ensure the rebel negotiators' safe return back to their territory.
Colombia's High Commissioner for Peace, Miguel Ceballos, addressed this statement and said in Bogota that ever since Duque took office in August, he hasn't re-engaged in peace talks with the ELN, that public peace policies are a government matter and not of the State, so any agreement made beforehand isn't binding for the government.
He added that protocols "haven't been adopted or recognized" by today's government. In a statement which IPS managed to get a hold of in Cuba from his office, he added that legal cooperation between Cuba and Colombia includes extradition as a way "to bring those responsible for this crime to justice."
On social media, some forum users have expressed their concern about how this situation might serve as an excuse for Donald Trump's administration to apply new measures against Cuba.
Barack Obama's previous administration (2009-2017) removed Cuba from the US' State Sponsors of Terrorism list in May 2015.
"Whether we are right to hand these people (ELN negotiators) over or not, they will say that we are harboring terrorists," a commentator on the government's digital newspaper Cubadebate remarked. "(This) will lead to serious consequences for Cuba, at a very unfavorable political moment in Latin American history," another user added.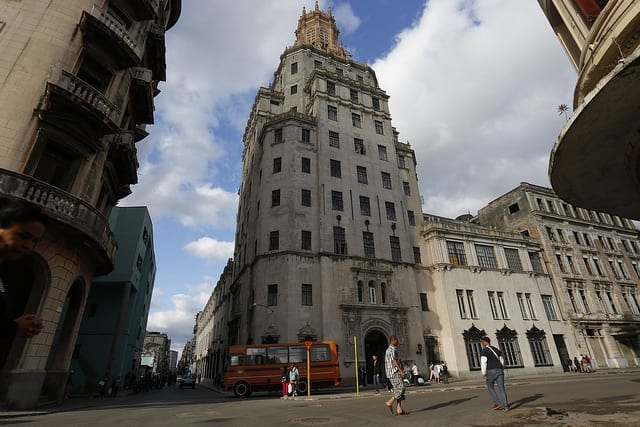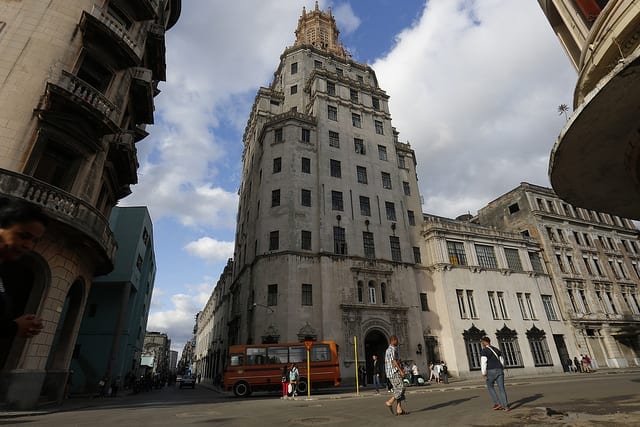 The threat of Washington applying Title III of the Helms-Burton Act could discourage foreign investments, which Cuba desperately needs for economic growth and development.
Ever since this law came into effect, every US administration (including Trump's own in 2017 and 2018) has suspended this clause which is revised every six months and allows US citizens to file lawsuits from the US against any foreigner who does business using properties that belonged to the US and were nationalized by the Cuban government.
Foreign Minister Bruno Rodriguez called the extension of this authorization to owners who weren't US citizens at the time of nationalization and whose alleged properties haven't been registered, one of the "most significant outrages".
During Obama's time in government and after the historic detente in 2015 with the reestablishment of Cuban-US diplomatic relations, three bilateral meetings were held to try and find a solution to the issue of compensations for US companies that were nationalized in the '60s.
Approximately 6,000 US citizens and companies have filed lawsuits because of expropriations during that time.
Researchers consulted by IPS agreed that the application of this clause could strain foreign investments in Cuba. "They are trying to create a sensation of risk in potential investors, there's no doubt about that," economist Luis Rene Fernandez said.
"Even though most foreign investments have been built in new places, or in the tourism sector, in new areas of the northern coast," economist Omar Everleny Perez Villanueva pointed out.
The Cuban government has been carrying out a strong offensive to try and promote business at the Mariel Special Development Zone, which was opened in 2014. Up until now, it has secured 2.13 billion USD in foreign investment and has 17 projects already underway.
"Some foreign investors are maybe weighing up their plans to see what the US government does in upcoming months. They want to know if this is just rhetoric or a real change in US policy," notes John A. Gronbeck-Tedesco, a professor at Ramapo College (a private educational institution in New Jersey, US).
In this expert's opinion, there is a lot of uncertainty surrounding how Title III would really be applied, if the Trump administration try to do this, which "could take a lot of time and be very hard politically, with not very much to benefit in the end," he stated.