Cuba: Integration for Complementation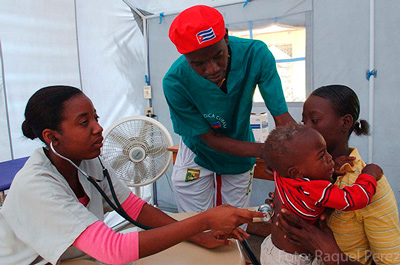 HAVANA TIMES — Sending 11 thousand Cuban doctors to Brazil is the best form of cooperation one can hope for, because it benefits the people directly, Brazilian President Dilma Rousseff declared during the Summit of the Community of Latin American and Caribbean States (CELAC) that concluded Wednesday in Havana.
The Brazilian government urgently needs over 15 thousand physicians to take healthcare services to over 700 municipalities that have never seen a doctor and increase the number of health professionals in areas where such services are deficient.
The call for doctors was international, but the response was limited: a mere thousand Brazilian doctors and less than 300 from other countries ultimately applied. Only Cuba is willing to deploy an army of many thousands of health professionals anywhere needed.
The agreement was reached through the Pan-American Health Organization (OPS) to skirt the hurdles thrown by Brazilian medical associations, which were opposed to the initiative from the start, despite the fact that foreign doctors would be working in remote and poor areas where the members of their association refuse to practice.
Cuba also faces a number of difficulties in terms of putting together that many general physicians. It is hard to find them on the island today because, for years, the country experienced a trend tending towards specialization within given fields and resulting in a general imbalance.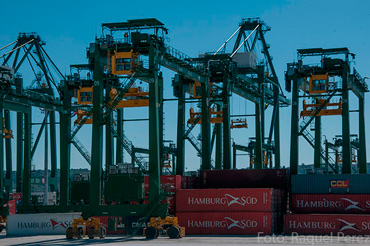 Many young, Cuban medical graduates weren't given any other choice than to become Comprehensive General Practitioners, but these graduates later specialized in a given field, such as cardiology, ophthalmology or nephrology and some aren't too crazy about taking steps back in their careers.
What's more, they've lost the incentive of being able to buy a car. Though it is true that Cuban doctors earn considerably more in Brazil than in other countries, with the new automobile prices, they would have to spend a decade working abroad to be able to buy a used car.
Cuban Doctors, Brazilian Engineers
Brasilia agreed to pay US $4,200 for each Cuban MD, a sum that will allow Havana to pay, in two years, Brazil's credit for the construction of the Mariel port, the first in the region capable of accommodating 200-thousand-ton Super-Post-Panama ships.
Now, Cuba will be able to import goods and save the tens of millions of dollars it paid for the use of intermediary ports. At Mariel, they have built a terminal capable of processing 800 thousand containers a year, giving Cuba the possibility of providing port services to other nations in the Caribbean.
The port was inaugurated this week during the 2nd CELAC Summit and was held up as an example of what can be accomplished through a relationship that allows nations to complement one another, with a view towards greater economic and social development.
Across the continent, governments are making headway in diplomatic agreements that impel multi-national projects in such fields as health, education, nutrition, energy and economic growth.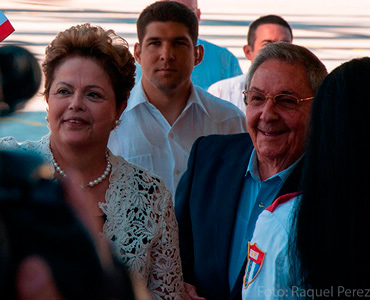 In some cases, they are learning from each other. Mexican President Enrique Peña Nieto reported that Uruguayan authorities are acting as consultants in the country's efforts to impel a plan similar to Uruguay's Ceibal, which provides students at public schools with computers.
The exchange of Venezuelan crude for products and services from other economies in the region has drastically reduced these nations' oil bill, cutting them some slack at the precise moment when the price of oil tripled.
This week, the UN Secretary General himself stated that "Cuba can teach the world about its health system, based on primary care, a system that has had important achievements, such as low infant mortality, longer life expectancy and universal coverage."
During his visit to Cuba, Ban Ki-moon acknowledged the importance of Havana's Latin American School of Medicine, where thousands of young people from the poorest communities in the region are trained to become doctors. Hundreds of them played a key role in relief efforts following the earthquake in Haiti.
Ban Ki-moon affirmed that "Cuba has a long history of cooperation," adding that thousands of Haitians and Africans owe their lives to the island's workers, as "Cuban doctors are the first to arrive and the last to leave."
Cuba also has a lot to gain from its relations with Latin American nations, for, in order to be able to sustain its own public health system, it needs to achieve a level of economic development it has been unable to reach on its own.
—–
(*) A Havana Times translation of the original  first published in Spanish by BBC Mundo.