Cuba-USA in Classic Semifinal Game Today in Toronto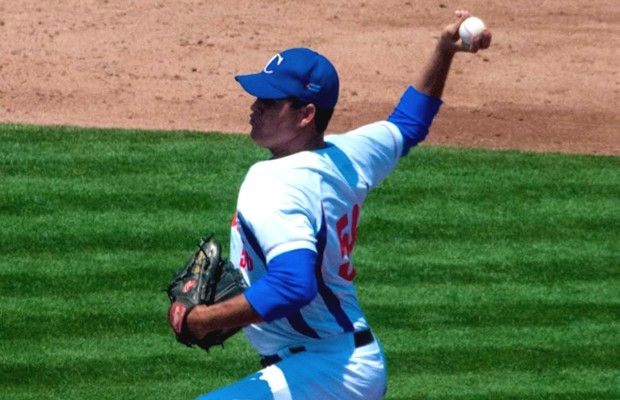 By Circles Robinson
HAVANA TIMES — Team USA took away Canada's unbeaten status on Friday (4-1) and will now meet Cuba in the semifinal game of the Pan American Games baseball tournament on Saturday at 1:05 p.m. (ET).
Editors Note: The game just ended with the USA managing a come-from-behind 6-5 walk off win in the ninth inning.
The Cubans had the day off on Friday and hope to improve on the 5-2 loss they suffered against their eternal rivals in the qualifying round in which both teams finished with 4-2 records.
The other semifinal game between Canada (5-1), the defending Pan Am Games champion, and Puerto Rico (4-2), takes place at 7:05 p.m. (ET).
The winners will square off for the title on Sunday and the losers for the bronze medal.
Neither team has officially announced its opening pitcher but according to Ray Otero of Baseballdecuba.com, the likely starter on Saturday for Cuba is right-hander Yosvanny Torres. Otero also notes that two of the USA team's top pitchers, Jake Thomson and Nate Smith, are not expected to pitch after throwing against Nicaragua and Canada on Thursday and Friday.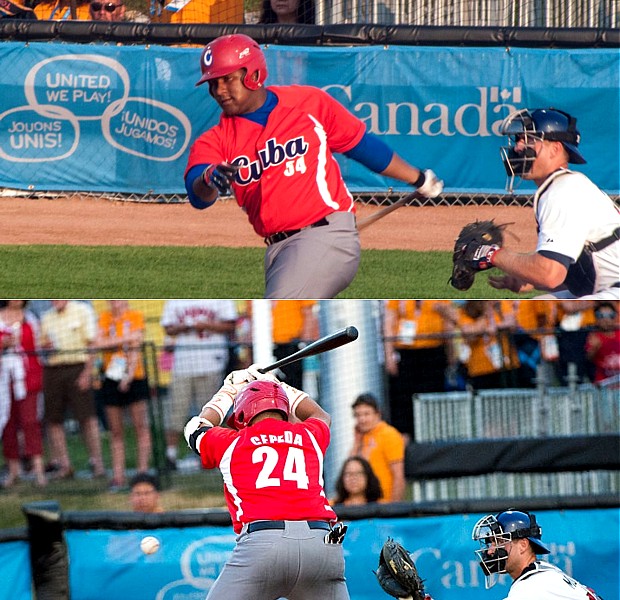 Leading Cuba's batters into today's game is third baseman Rudy Reyes with his tournament leading .565 average; Alfredo Despaigne with three home runs, one each in the island's last three games; an awakening Frederich Cepeda, now hitting .263, and Jose A. Garcia and Urmaris Guerra both with two home runs in their debut with the national team.
The US Team is led by Travis Jankowski, Tyler Pastornicky and Andrew Parriño, all three among the top ten qualifying round batters.
In team statistics the USA hit .279 to Cuba's .268 in the 6-game qualifying round. On the mound the USA pitchers had a combined 3.44 ERA to Cuba's 3.74.
Cover photo from Baseballdecuba.com.