Havana's Bacuranao: "The People's Beach"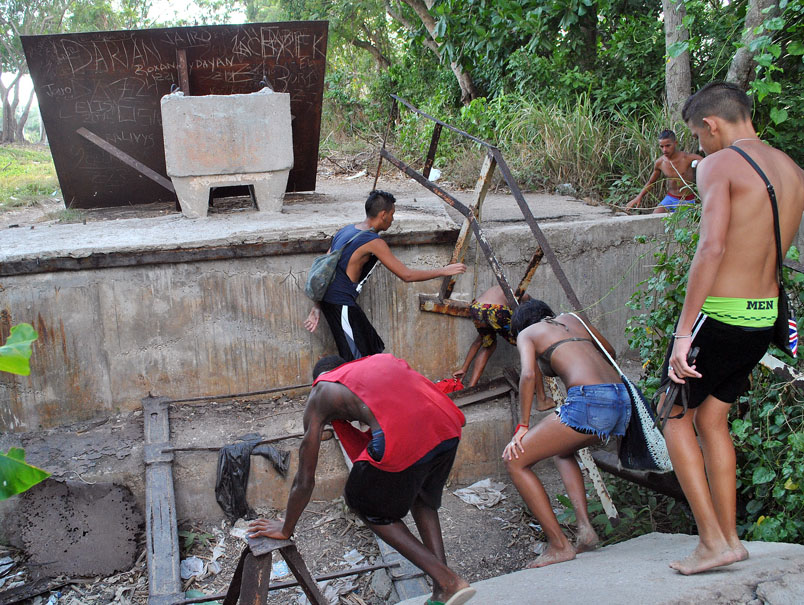 Fotorreportaje por Irina Echarry
HAVANA TIMES — On Sunday, April 19, the last day of school break and Cuba's municipal elections, faced with a veritable shortage of inexpensive options and the scorching heat, many chose to go for a dip and shake off the day's 35 degrees Celsius at Havana's beach for the humble: Bacuranao. Popularly known as "Basuranao" because of the waste products one comes across on the sand or floating on the water, it is the beach beyond the Havana Bay tunnel closest to the city.
Currently, what we hear most about the beach are tragic stories involving people from the neighborhoods of Alamar, San Miguel del Padron, Regla and Guanabacoa who make a habit of visiting the place – people of humble means with a reputation for violence. Many are the tales of brawls, robberies and aggressiveness set in Bacuranao. Most of the time, we help spread the myth without verifying the veracity of these stories.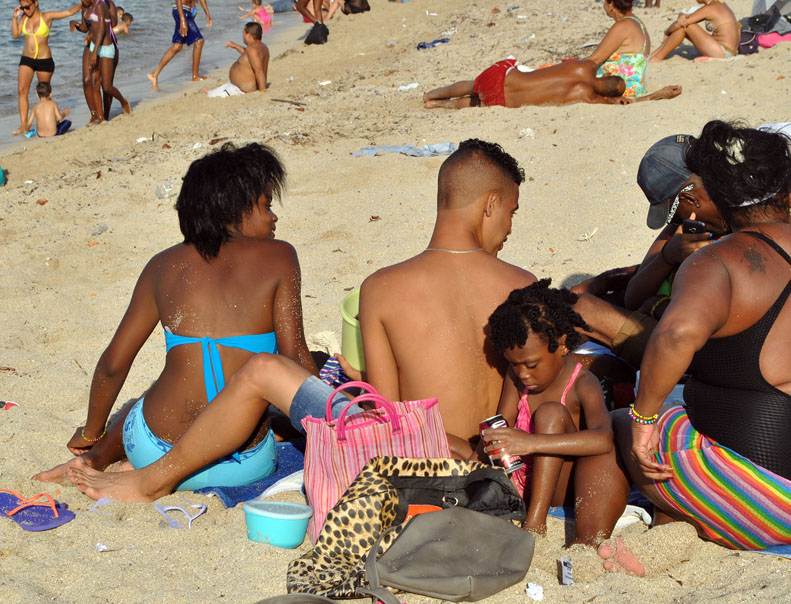 I know that there's always a grain of truth to all myths. On that Sunday, I went to the "people's beach" (as a friend of mine christened the place) and found a huge crowd, bottles of rum strewn everywhere and the smell of alcohol in the air. I confess I could not help but bring to mind those violent stories that have been going around for years.
Ten minutes after arriving, surrounded by tough looking kids who made aggressive gestures when they spoke, I began to fear someone would come and snatch my camera from me. I soon managed to relax, however. I wasn't alone and, what's more, the teenagers were laughing, chatting or playing in different groups – they weren't paying me much attention. I was just another beach-goer, a little strange true, for no one likes to be bothered by an indiscrete lens, but I wasn't that bothersome to them.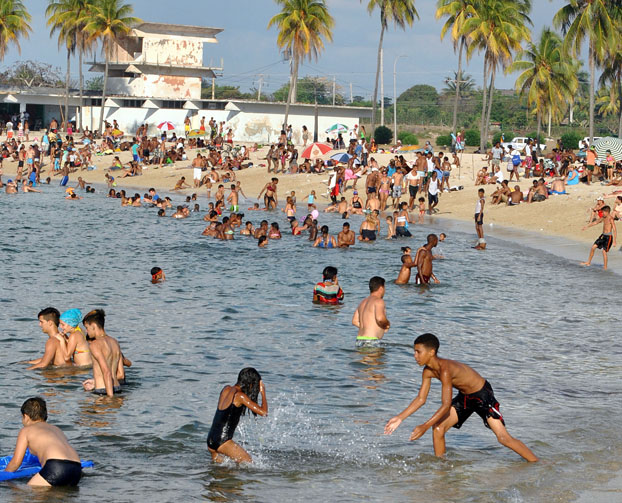 A section of the pedestrian walk that leads to the beach has collapsed and a large sheet of iron was blocking the way – but that doesn't stop anyone. Most people don't want to head out to the freeway and find a way to get past the barrier. There's also a red flag at the river, indicating it is a danger zone (owing to contamination), but that doesn't keep people from bathing there.
Here are some photos I took. The beach umbrellas, towels and improvised roofs give the beach a touch of color and creativity while shielding bathers from the sun.
Click on the thumbnails below to view all the photos in this gallery. On your PC or laptop, you can use the directional arrows on the keyboard to move within the gallery. On cell phones use the keys on the screen.