HT Cuba Photo Contest Winners 2014
By Circles Robinson
HAVANA TIMES — After a very difficult selection process, today we announce the winners of the Sixth HT Cuba Photo Contest for 2014.
Hats off to the 72 participants in this year's event who sent in their 555 entries. Likewise to the 20 jury members that took a critical and careful look at the pictures during three rounds of selection.
See the contest Finalists    See the contest Semifinalists
This year we had three categories won by Cubans and two by participants from the United States. Both Linda Klipp and Jaime Prendes were repeat winners from last year's contest.
We asked each of the winners to write something about themselves and about the winning photograph which we present below. We also post the photos that received a special mention.
Contest Winners
CUBA BY NIGHT: Stan Raucher, Seattle, Washington, USA
Stan Raucher: "I have been photographing the human condition during my travels for the past decade. My first trip to Cuba in 2014 was organized by Joe Guerriero, who produced and directed the excellent documentary film Talón de Agua about the U.S. embargo on Cuba.
I felt privileged to visit your wonderful country, and I hope to return again soon. I believe that this photo conveys both my impression of Havana at night and some of the complex emotions that are experienced by many Cuban people."
—–
ACHIEVEMENTS: Linda Klipp, Key West Florida, USA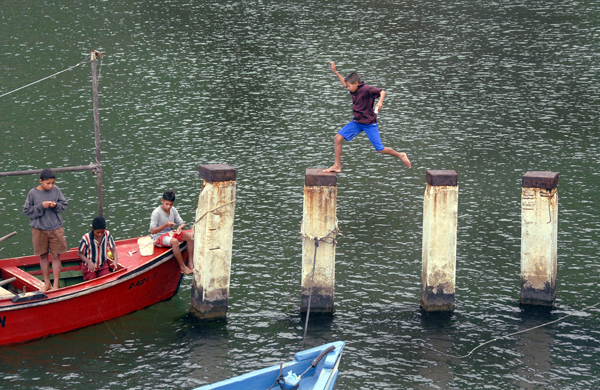 Linda Klipp: "My winning Achievements image "JUST MADE IT" was taken from the bridge where the Yumuri River meets the sea near Baracoa. Achievements can be both big and small. This small brave and fearless leap clearly impressed his friends who all enjoyed a big fish dinner that night.
Photography is a way for me to share my love of all thing in nature. The Baracoa area of Cuba is one of my favorites, so rich in its natural beauty and alive in the arts. I have found that being in the right place at the right time is the easy part, more importantly is remembering to push the shutter button to capture these moments."
—–
FAILURES: Alejandro Arce, Havana, Cuba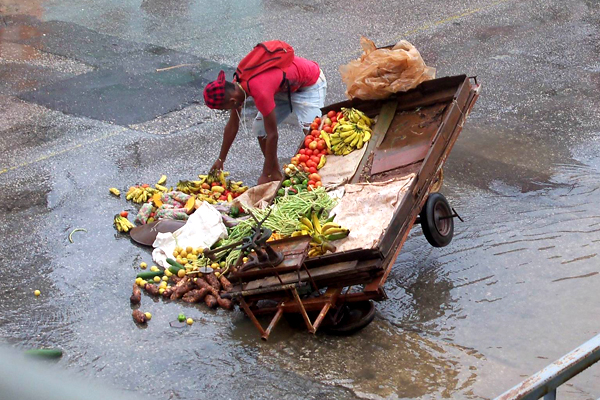 Alejandro Arce: "The picture was taken in a Havana neighborhood with a Kodak Easyshare, 10 megapixel and 10 x optical camera. The picture reflects the daily struggle of many people in this city trying to make a living in any way. In this case a push cart vender that sells vegetables and root crops, sometimes scarce in the state markets. The venders move around the city hawking their products regardless of the weather or the conditions of the streets, which, like in this case, can lead to failure.
I have been fond of photography since childhood. I'm always with camera in hand looking for little details. My greatest satisfaction in this field is that somehow my honest work is recognized as it was this year; last year I made it past the first cut, but failed to reach the final.
I am 51 years old and work at a security company. My free time is devoted to the study of photography, computers and music. My greatest desire in this field is to get a good camera to keep improving my photos."
—–
HOUSING: Jaime Prendes, Isla de la Juventud, Cuba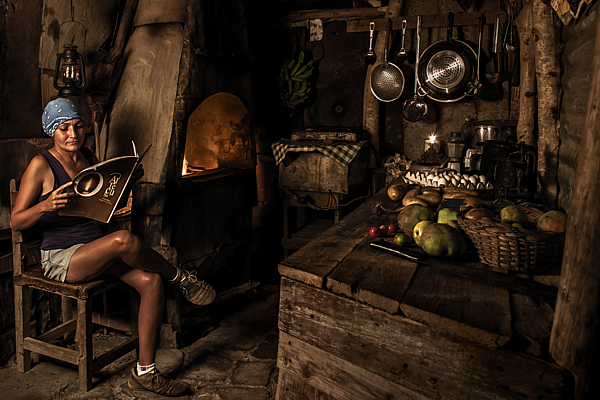 Jaime Prendes: Enemy Propaganda (an offense under the Cuban Penal Code and for which there have been many detainees) is a photo taken on December 31 last year in a semi-slum of Isla de la Juventud (aka: Isla de los Pinos) called Sierra Caballos.
It is a mixture of graffiti that suggested many things regarding this controversial topic of Cuban graphic propaganda. I prefer not to delve into the subjects of my photos to not inhibit or induce the viewer's thinking, I think that the picture and the title give an idea of the angle I see in it.
—–
Billboards/Posters: Jaime Prendes, Isla de la Juventud, Cuba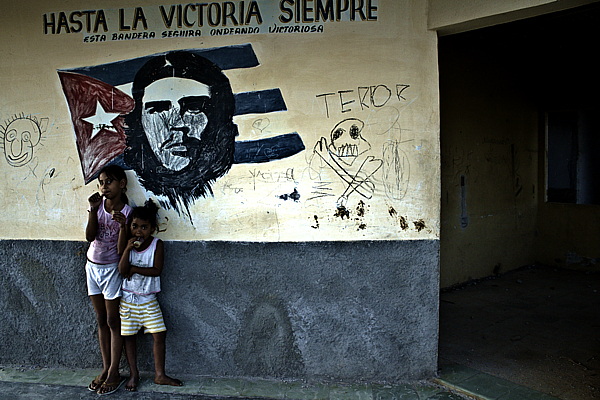 Jaime Prendes: Revolution and Culture (named after one of the most important magazines of Cuban art) was taken last year at a photo shoot in a cottage on the Isla de la Juventud and will be part of my next expo in Havana next year. Allow me this opportunity to invite you all to my personal Eros and Thanatos showing, which will remain open until November 30 at the Centre for the Development of Visual Arts at the Old Town Square of historic Havana.
The special mentions were awarded to:
Cuba by Night: Dave Coronel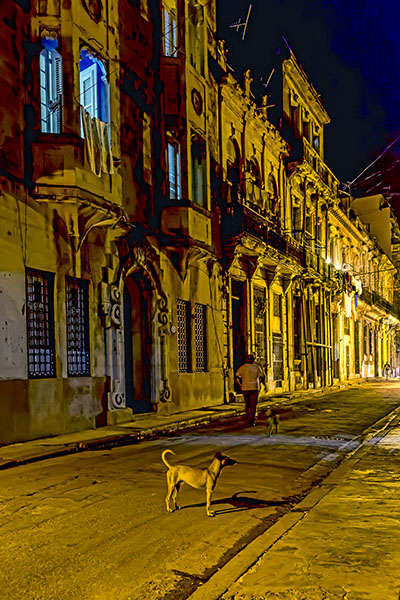 Achievements: Matt Smith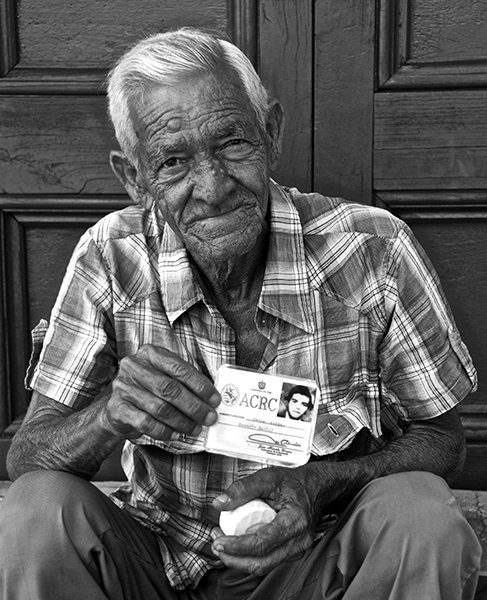 Failures: Ken Alexander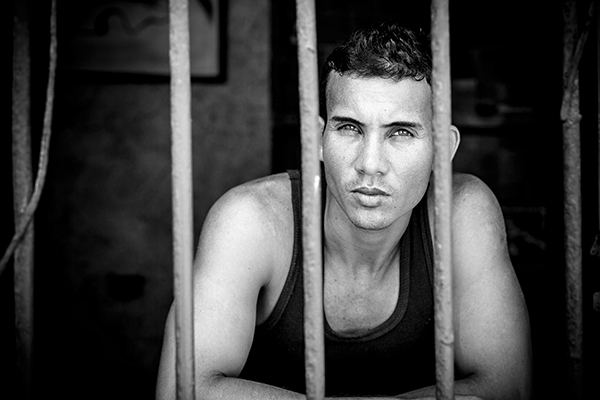 Housing: Bill Klipp
Billboards /Posters: Kristin Alexander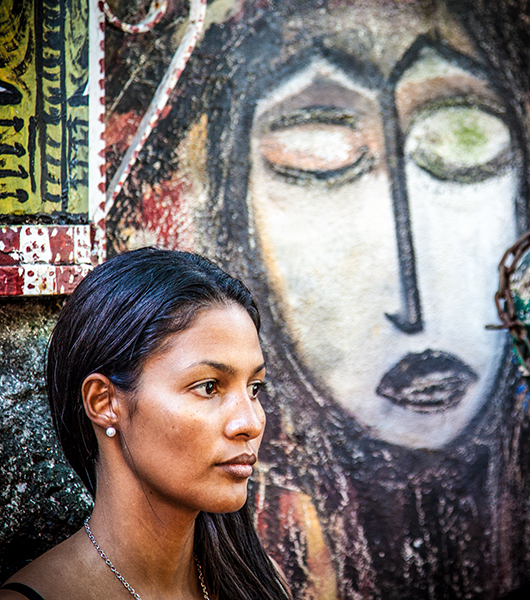 Retweet this post with the hashtag #HTPhotoWinners