Japanese in Cuba: a True Exception
Vicente Morín Aguado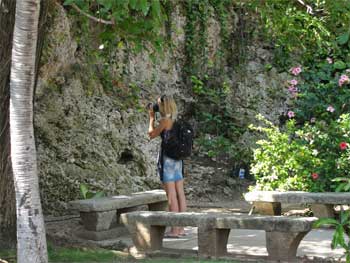 HAVANA TIMES — There are streets and corners of Havana that tend to be very confusing, because this city is the reflection of a country where boundaries are not clearly defined. The culture is a melting pot, as are the addresses.
For example, at the very busy intersection of two streets popularly known as "Belascoaín" and "Carlos III", the official street names are posted instead: "Padre Varela" and "Salvador Allende" respectively.
If we continue on towards Old Havana the road changes and is then generally known as "Reina", although on the facades of the buildings you see the street name "Simón Bolívar".
On the day I'm writing about, I noticed a Japanese couple checking their small map, and then searching for the expected street names on the buildings, or down on the ground where there are sometimes stone boundary markers to identify the streets.
It was impossible for them to find their way, so I asked them in simple English if they needed help. They answered me with great difficulty, since they knew very little of the language of Shakespeare, although the use of gestures is always useful at such difficult moments.
I eventually indicated to them the way back to the Hotel Inglaterra, a hotel by the Central Park in the area between Central Havana and Old Havana. They arrived fine, and on the way back from my adult history classes I saw them again in the hotel archway, enjoying a Cuban "mojito" [cocktail prepared with rum, sugar and lime juice].
They greeted me right away, something not at all typical of the circumspect Japanese, and invited me to share their table. Our conversation was limited, given the language barrier, but they made clear their intention find a restaurant to eat in.
The Chinese neighborhood nearby seemed like a good idea to me: close by, not too expensive and not exclusively Chinese, since as I said earlier, nothing is what it seems in my country.
Thus began a great experience, proving that when words falter, then images are the best form of expression.  They wanted Cuban food, nothing of Asiatic traditions. To my complete astonishment, the woman took a guide book from her bag: "Guide to Cuba for Japanese Tourists".
It was full of pictures: from baseball players, famous Cubans such as Linares or Kindelán, right up to our delicious Tamales made with flour from newly harvested corn, some seasonings and a small amount of meat filling, a mixture that is then wrapped in corn husks and boiled.
That little book helped me to know the Japanese better.  Everything was expressed in drawings, accompanied by the Japanese characters that are incomprehensible to me, with some things in English and an equal amount of Spanish.  This became our means of communication: many gestures, a lot of pointing to the comical cartoon figures in the book, and a few words.
The food was pleasant. I remember that they knew very little Chinese; they could barely decipher a calendar on the wall that announced the "New Year" since it was the end of December. Unfortunately there is little reference to Japanese culture for tourists in Cuba.
We returned to the hotel, walking slowly, as they preferred.  As we took our leave at last, in front of the elevator, I made a mistake that I will never forget. They offered me a small present, and in an effort to thank them, I attempted a hug with a kiss on the cheek, a common gesture among Cubans.
The woman almost smacked into the wall in her quick retreat to avoid the physical contact. I apologized, accepting the gift and repeating countless times, "Thank you, thank you so much."
I remember only that they were from Kyoto, a city considered sacred for the presence of the emperor, as well as for the Buddhist temples, without omitting Yukio Mishima and his admirable Golden Pavilion.
On my way home I inspected the presents they had slipped in my bag, several large and heavy packages. Curiosity, independent of gender, kills men as well as women. They were books, all of them written in the language of drawings: "cartoons", as we Cubans say.
There were Japanese supermen, children capable of the kinds of mischief typical of their age in that country, as well as an infinity of judo masters, karate masters and practitioners of other martial arts.
If I had been Chanpollion [French decipherer of Egyptian hieroglyphics] or one of his followers, I would have attempted to combine the Japanese characters and the figures to find the meaning, and to learn a little Japanese, but I lack the patience for this.
I prefer to recall them as good people, capable of an exceptional gesture, not an everyday event in the far-off lands of the Rising Sun, celebrated for their ancient culture, and among other things their propensity to cultivate distance and circumspection as the norm of life.