Journalist Deported from Nicaragua, "They Threatened to Torture Me"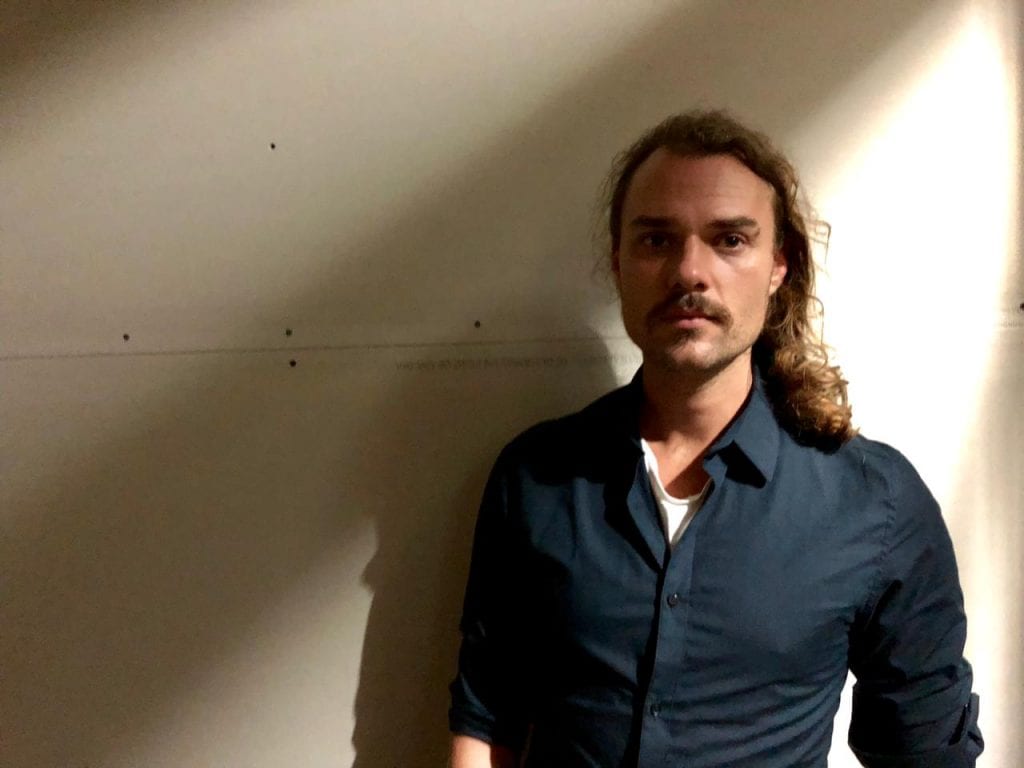 Carl David Goette-Luciak was taken to the airport almost naked.
The Ortega regime deports an Austrian-US journalist and documentary filmmaker defamed as an "agent of the CIA". He was interrogated for around five hours.
By Wilfredo Miranda Aburto (Confidencial)
HAVANA TIMES – First came the Immigration officers. Then the National Police officers. At about eleven o'clock on Monday morning, the Austrian-US documentary filmmaker, Carl David Goette-Luciak, was taken from his home in the Colonia Centroamerica neighborhood of Managua. They put him in a patrol car and took him to the Augusto C. Sandino International Airport, where he was later deported on flight TA397 to El Salvador.
Goette-Luciak is a young anthropologist and reporter who arrived in Nicaragua a couple of years ago to document as an anthropologist the opposition of indigenous communities to the construction of an Interoceanic Canal. During the sociopolitical crisis that crosses the country since April, he began to report for the British newspaper The Guardian, and for The Washington Post. He also contributed in Nicaragua with Radio La Ciudadana, a project recently founded by journalist Azucena Castillo, former director of Radio Universidad.
For the past two months, a government promoted campaign began on social networks against Goette-Luciak pointing him out as a "CIA agent". In fact, the controversial journalist Max Blumenthal published an article intensifying the campaign against Goette-Luciak. He accused the documentary maker of forging "intimate links with the opposition" in Nicaragua, specifically with members of the Sandinista Renovation Movement (MRS). In addition, Blumenthal, who has links with Vladimir Putin, said Goette-Luciak is linked to US organizations that supposedly fund the MRS to destabilize the government of Daniel Ortega.
The documentary maker suffered harassment and death threats, so he decided to move from home as a security measure. However, this week he decided to return to his home in Colonia Centroamerica to "resume his work". It was Monday that the immigration officials knocked on his door.
"The immigration officials said they wanted to talk to me about my visa. I told them I was legal, and they claimed it was a routine control," Goette-Luciak told Confidencial after being deported.
"Then the National Police officers arrived, they grabbed me hard, but they didn't hit me. They put on handcuffs and took me in a patrol vehicle along a very strange route."
During the trip to the airport, the police patrol stopped. The officers changed their claim that they were going to revise his visa, and they started making jokes about torturing him. According to Goette-Luciak, he was taken to the airport where he was interrogated from noon until five o'clock in the afternoon in a "white room".
Carl David had been taken from his house basically naked, just wearing shorts. He was arrested and transported without shoes or shirt. "I do not know what happened in my house, because I did not bring anything at the time of my arrest, but an officer came in [to the interrogation] with my cell phone," said Goette-Luciak. "He told me that if I did not give him the cell phone password they would torture me and take me to El Chipote [the infamous interrogation prison]."
The questioning was made by officers of the National Police. Goette-Luciak does not doubt that his deportation and subsequent interrogation has to do with the smear campaign on social networks.
"They asked me if I was an agent of the CIA and they showed me the publications and memes from social networks," said Goette-Luciak. "They never hid their motivation to have me there: A policeman told me that they were going to deport me because in my articles I wrote false things, and also for being present in the illegal marches… they asked me if I didn't know the new laws," he explained.
The officers insisted on his relationship with Dora María Tellez and other members of the MRS. The policeman asked him where Tellez is hiding. "I explained to them that my work was impartial, that if they read my articles they would see that I cite several sources. As I did not say anything else, they wanted to force me to sign a document but I was not allowed to read it, "said Goette-Luciak.
Ilja Luciak, father of Goette-Luciak, was the first to warn about the arrest of his son. The renowned US academic warned journalist Sofia Montenegro about the detention and she made it public on her social networks. However, from that moment on, the whereabouts of Goette-Luciak were not known, so the detention was classified as a "kidnapping".
However, around two o'clock in the afternoon, Confidential learned that Goette-Luciak was going to be deported. An airport source said that a copy of his passport had circulated over the weekend among the staff. On Monday morning, the Immigration authorities scheduled his deportation to Washington on flight TA397, which landed in San Salvador on Monday night to connect with the United States on Tuesday.
At the end of the interrogation in Managua, Goette-Luciak was placed directly at the door of the plane and was given a suitcase that he recognized. "They gave me one of the suitcases from my house with some clothes and full of garbage. I didn't get it. In the middle of the garbage, there were some shirts and two pants, which was what I put on to travel to El Salvador," Carl David told Confidencial. "I don't know what was stolen in my house, if they took my computer and my hard drives," he lamented.
The director for the Americas of Amnesty International, Erika Guevara-Rosas, pointed out that the documentary maker "was subject to a defamation campaign as a result of his work" in Nicaragua.
Guevara-Rosas recalled that the Committee to Protect Journalists (CPJ) recently asked the Nicaraguan authorities to investigate the "campaign of digital harassment" against Goette-Luciak and ensure his personal safety.
Neither the Government of the United States, Austria nor the European Union have commented on the deportation of Goette-Luciak at the time of publishing this article.
"It is clear that my deportation is for political reasons. It's hard for me to understand, but this illegal deportation is one more way to intimidate independent journalists and impose reprisals on their work," said Goette-Luciak.