Laying the Foundations for Organic Certification in Cuba
Por Ivett Gonzalez (IPS-Cuba)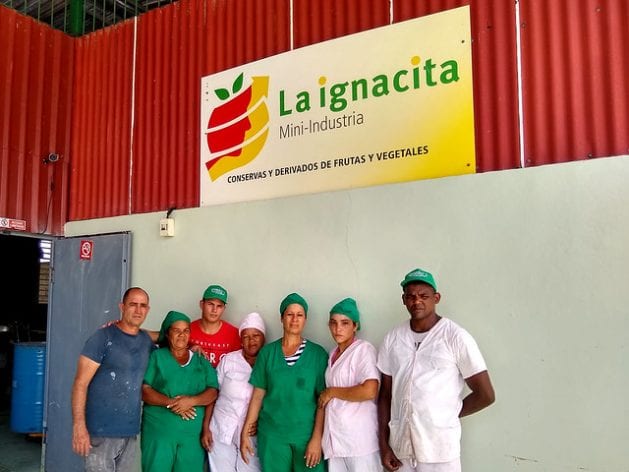 HAVANA TIMES – Marta Cairo places a thick layer of branches over a box of mangoes so that they ripen quicker and can be processed at the small La Ignacita canned food factory, in the San Miguel Padron municipality located on the outskirts of Havana.
"We don't use ripener for mangoes. Everything we sell is free from environmental pollutants," this agronomist explained, who defends the need to "make agroecology practices widespread across the country" and to get special recognition for environmentally-friendly farms and healthy foods.
Cairo, the head of La Ignacita's sales department, spoke to IPS on the plot of land where this small factory has been built, thanks to the Sustainable Farming Assistance Project (PAAS), which was founded to create value chains in Cuban cooperatives and an organic participatory guarantee system.
Funded by the Swiss Agency for Development and Cooperation and Hivos, a Dutch NGO, the Ministry of Agriculture and the Cuban Association of Agricultural and Forestry Technicians (ACTAF) NGO, put the first phase of PAAS into action, which ran between 2013 and 2017, and they implemented the second phase last year, which will end in 2022.
In its first phase, the PAAS project benefitted 18 eco-friendly farm production units, especially cooperatives, and consumers in eight of Cuba's provinces.
Since 2018, Paas II has expanded and now covers a total of 22 farms in 11 of Cuba's 15 provinces.
In spite of there being an agroecology movement in Cuba over the past 30 years, the country still lacks a national certification agency for this kind of food, to the point that they need to hire foreign services to certify organic exports, such as sugar and honey.
"We are bringing organic fruit to a market that pays us the same as if it weren't," said Luis Enrique Vivanco, the owner of the five hectares La Ignacita sits on.
In spite of the fact that "it takes longer to produce than fruit that is not organic," Manolito Dominguez, a member of the Credit and Services Cooperative, stressed to IPS.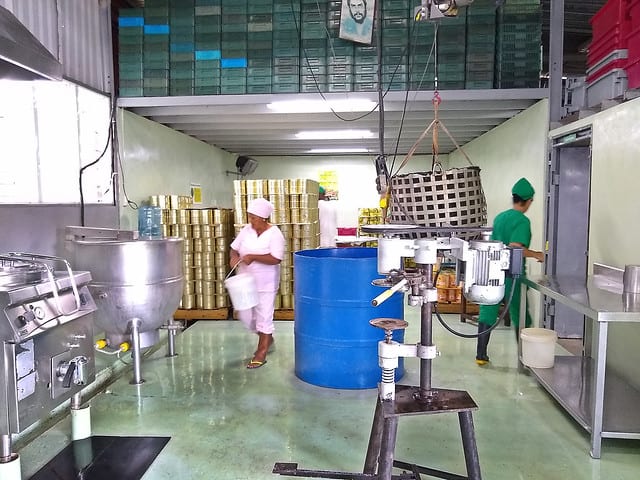 "We are trying to get organic certification, as we do not touch chemicals, and we want to give the Cuban people the message that organic fruit is healthier," the producer continued. "We want to be able to write organic mango preserve on a label," he added.
Using eco-friendly practices, the six employees at this farm receive 33 tons of fruit and vegetables every year, which supply local markets and the small processing plant that processes over 18 different products, such as sweets, juices and vinegar, which are sold in the same municipality.
The mini-plant also processes crops from 62 cooperative members and from other cooperatives in the neighboring municipalities of Guanabacoa and Cotorro.
At the entrance of La Ignacita cannery, you'll find the well looked after and painted installations, that employs another 20 people, as well as other seasonal workers during harvest season.
"We have had problems with farmers who use ripener… this chemical corrupts the pulp even after it is cooked and we have to throw it out," Vivanco explained.
"The Cuban people follow our canned products and already know the La Ignacita brand, which is registered," he added. "We just need the organic certification," he said, in regard to a pending issue that will be decisive for producers and consumers.
With potential that has yet to be gauged, which would improve with farm certification, we know that small plots of land, allotments and patios used for farming as part of the Urban and Suburban Farming program, which account for 14% of the country's farming land, with a total of 6.3 million hectares, are practicing eco-friendly techniques.
Experts claim that the vast majority of family-owned farms follow this model, which became widespread practice in Cuban agriculture almost out of obligation, after the sudden loss of conventional farming supplies, which were the result of the profound economic crisis that the Caribbean archipelago has been suffering since 1991 when the Soviet Union and Socialist East Europe totally collapsed.
According to official statistics, 43.5% of land suitable for farming lies in cooperative hands, while 24% is managed by small farmers.
"The project's main objective is to support food security at a local level," Pedro Gavilans explained. ACTAF and project experts, who contribute to the pressing national situation to satisfy demand and thereby, reduce food imports by up to 70% for its 11.2 million inhabitants.
The cooperatives are receiving support to create chains, so that "every manufacturing process, farm supplies, primary production, processing and commercialization take place at a local level," this agronomist pointed out to IPS, who believes that creating a participatory guarantee system (SPG) adds value.
The project is reproducing local experiences in other countries, where organic participatory guarantee systems have been created locally, which enable local authorities to carry out inspections of environmentally-friendly farms to establish a relationship of trust between producers and consumers.
"When this SPG is created, it will work at a local level," Gavilanes revealed. In his opinion, it's feasible to start off with a local system, belonging to "local structures, producers, universities, neighbors in the community and press, as well as education and public health authorities."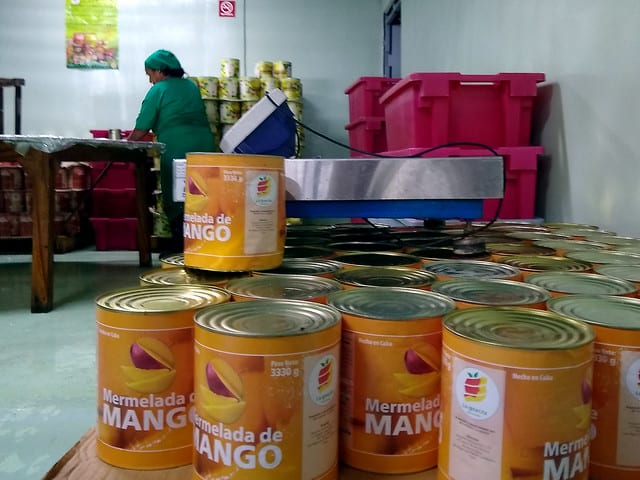 "We realized that we shouldn't only be limiting ourselves to "organic" certification, that's to say, for products, but also to get an eco-friendly certification, for farming practices," the expert pointed about, referring to an aspect of the project that already has an established methodology and pilot groups of farmers.
Eco-friendly SPGs need to be implemented at a local level by 2022, when the project hopes to have its first certified farms and give them visibility. "From then on, it's up to farming authorities to take this certification up to higher levels," he explained.
Nevertheless, PAAS would support a system that can be reproduced in other Cuban municipalities and would enable the creation of a national eco-friendly certification agency, or at least a specific department at the state-run National Standardization Bureau, which is responsible for certifications.
The project has created seven small manufacturing units for fruit and two processing centers for vegetables, which has reduced post-harvest losses, as well as a chain for honey and another for oilseeds.
Now, already established practices are being reinforced and work is being done on chains for chicken and goat meat, as well as working on incorporating renewable energy in cooperatives and manufacturing processes, in order to encourage sustainability on the farms themselves.
Empowering rural women and gender equality also features on the project's agenda.
Excited, La Ignacita factory worker, Maria Esther Cobas, 48, said that this is her first job outside the household. "I have only been working here a short while because they hired more people with the peak season," she added before also telling us that this is the first time that she has heard people speak about agroecology.