'Names' Left by Last Year's Tornado in Havana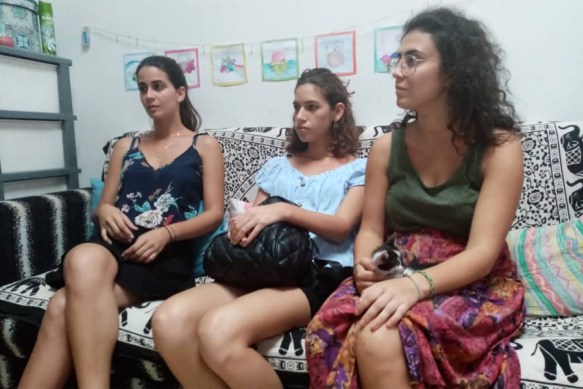 A year after the devastating phenomenon, Psychology students who provided attention to the children in the affected areas maintain the community project called 'Names'.
HAVANA TIMES – The unusual passing of an E-4 tornado through the Cuban capital, on a day like today back in January 2019, left areas devastated within five municipalities. The day after, social networks were filled with citizen initiatives to support those affected – with a prominence of university students.
"At the beginning we incorporated ourselves like other students of the University of Havana, we said that we could contribute a little more with our knowledge," said Iliet Rodriguez, who is part of a citizen initiative that they later called the 'Names project'.
Thus, they began to do group sessions with boys and girls from Luyanó; one of the areas most affected due to its population density and antiquated constructions, which started in the house of a resident who – had also lost much of her home, located on the corner of Mangos and Delicacies Streets.
"In those days everything was about numbers; the number of people without houses, materials that were needed… We felt that it was important to establish a closer, more intimate treatment," said the 23-year-old Rodriguez, who is now a teacher in training the Faculty of Psychology of the UH.
"We wanted to group them in a secure enough space and work on what had happened, and for them to share their experiences – to know where their emotions were going, how much they understood, all this expressed through drawing – as an instrument to ventilate feelings, and also through the use of games and the representations with puppets," said Rodríguez.
They then went to the schools and to the shelters afterwards. They spent about three months working at the Nico Lopez and Oscar Rodriguez elementary schools in the Diez de Octubre municipality.
At that time, in addition to the professional assistance offered even to some of the affected teachers, the group sported a caring role while parents and teachers attended the recovery work.
Why 'Names'?
From the very beginning, they wanted to learn each of the names of the people that they supported. They carried a small list with a description to identify them.
"I think that's why they also learned our names. It was a beautiful thing which came out of that experience," said Fanny Gesto, 24, of Spanish nationality, who is in the third year of Psychology.
Psychological accompaniment
Although the Cuban Society of Psychology has a section dedicated to psychological attention in disaster situations, the interviewees are unaware as to whether or not there is a protocol incorporated into the response system that includes this dimension.
"In my experience, firefighters, doctors, even psychiatrists are more incorporated, while psychologists are more institutionally separated," said Alianis Bejerano, 23, a recent graduate of Psychology.
People react in various ways to these types of events, but the most common is that it arouses anxiety, depression and fear from their losses.
Bejerano warned that, "when a phenomenon like this occurs, which was unexpected and for which you have no way of preparing yourself, a differentiated attention is needed. Those who accompany others due to their role in the community may be unable to provide it, for they themselves may be affected."
"The relocation process is also complex, many people spent their whole lives in that one space and now they have to go to other zones, where the conditions – sometimes – are not the best, or they have to be away from their friends or pets," she explained.
Within the spaces that were created to give temporary shelter to those affected, 'Names' also carried out a number of actions.
In one of the shelters they found 12 children under the age of five, 10 infants and several pregnant women who expressed their fears that the baby would be born there and they also worried for the safety of their children under these conditions.
"We did a group session there with the mothers, to somehow treat all of those ambivalent feelings that could generate a situation like this," Rodriguez recalled.
A month after the tornado passed, the School of Psychology, which took a little longer to organize for the intervention, incorporated students from professional practices in the field. Several specialists from the Counseling and Psychological Care Center also attended, which allowed for greater coverage, according to the young women interviewed.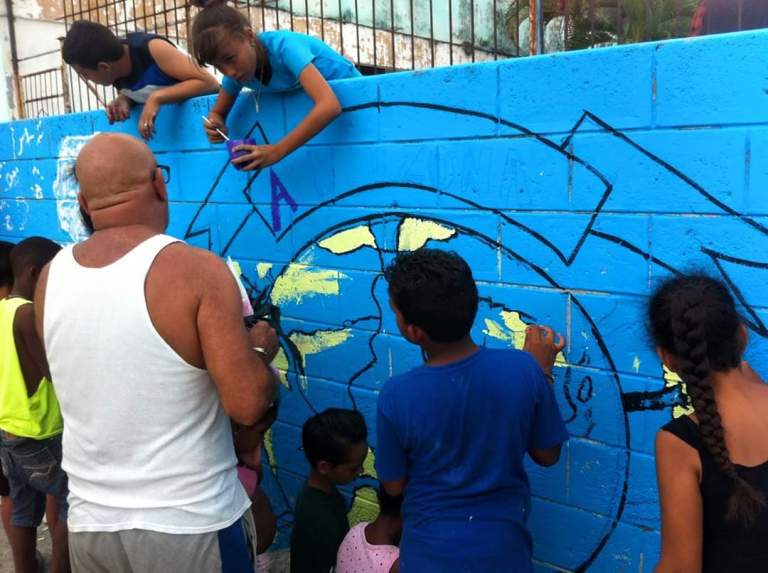 Learnings
"I was very impressed with how they understood that many things can be done, even with few resources, in the most complex of conditions and being children. It is a way of empowering that was also like an apprenticeship for us," recalled the young teacher.
Currently, workshops are being held in the Youth Club of Luyano as a community space that works towards resilience.
Just three months ago – with the support of the community, they carried out an intervention in one of the sports areas of the zone, as part of an action of the project of muralists and plastic artists.
"What we want is for them to become agents of change, so that at some point they will be able to foster such initiatives even without our presence," Gesto added.
———-
Losses from the tornado
The painful loss of human lives one year after the disaster, which left a balance of:
-Seven dead and more than 200 injured, victims of partial or total housing collapses, falling trees or other disasters caused by the phenomenon.
-9,916 people evacuated, of which 1,045 were in state centers and the rest, in the homes of family and friends.
-7,872 damaged homes (730 total losses, 931 partial, 1,109 total roof losses, 1,950 partial roof losses and 3,152 with damage to homes classified as type I, considered in good condition to face weather events).
-Considerable damages in the public, industrial sector and to the electrical and telephone network, among others.