New Animal Shelter for Stray Dogs in Santa Clara, Cuba
In just a few months after starting up, the shelter has managed to save approximately 80 dogs in Santa Clara.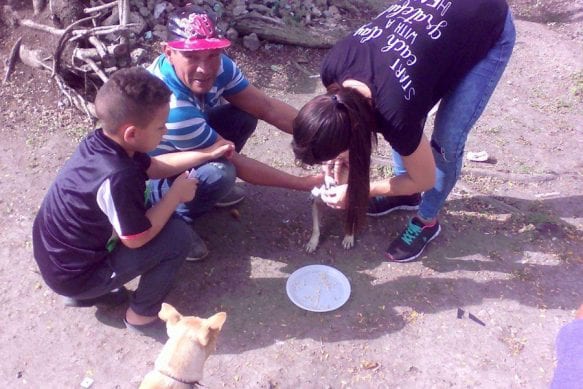 HAVANA TIMES – Rescuing dogs who wander the streets, as well as raising awareness about animal care… this is the mission of the "Esperanza de vida y justicia" animal shelter, a non-profit project which opened at the beginning of this year in Santa Clara, 270 kms from Havana.
According to Gustavo Mena, the project coordinator, they protect the lives of dogs who wander aimlessly through the Cuban city, providing them with healthcare and getting them ready for adoption.
Approximately 52 dogs have already been adopted thanks to this initiative, and about 25 are being cared for and prepared for adoption into a new home.
Mena believes that it is having a growing impact on the local community. "People are more concerned about stray animals and even take part in our activities on a regular basis," he said.
The shelter has only been open a few months now, yet its dynamic can be felt across the city. Rallied on by interaction on social media, the project was born in January 2019, when a group of young people wanted to do more than digital activism and decided to do something in the capital of Villa Clara province.
"It's normal that we share a passion for animals, that's why we decided to get to know each other and the first meeting we ever had was in Santa Clara park," Mena said.
The project, which is a lot for its dozen members, is diverse and inclusive. "We have all kinds of people here, from primary school students, to doctors and retired people."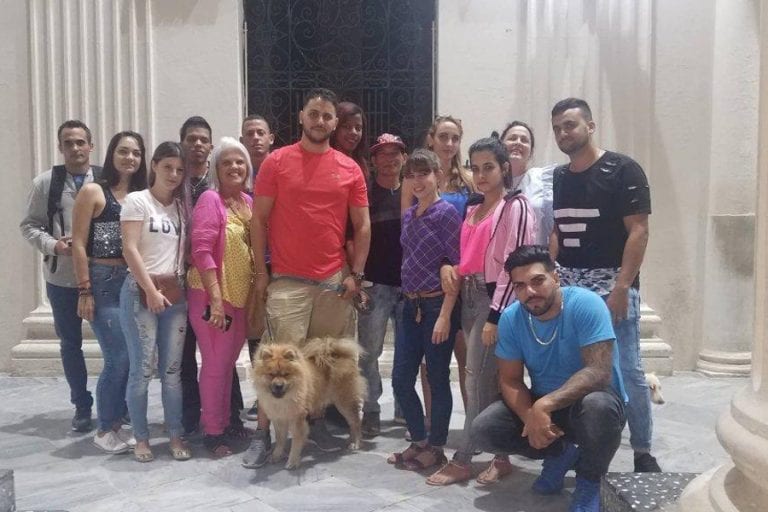 As well as rescuing and caring for animals, which is done on a voluntary basis as it is a non-profit organization, their work includes deworming and sterilization campaigns which have benefitted over 80 dogs and cats.
Other actions include animal protection training.
Even though they are based in Santa Clara, their field of action is unlimited. "We work anywhere where we see animals being abandoned and abused," Mena insisted, who is currently an independent worker.
Thus, the project's main resources come from personal incomes, in this case from her job as a Telecommunications Agent.
She also builds homes and beds for dogs, among other things that are sold and the money collected goes straight to the shelter.
"Friends, both in and outside of Cuba, contribute material resources and advice about how to run the project," Mena added.
As a result of their intense work, citizens already alert them whenever they see an abandoned dog and advise them and suggest ideas and materials.
Mena also says that there are people who come with their children so they can look after the animals and support the shelter.
Nevertheless, she warned that there is still a great lack of responsibility which influences dog abandonment and a lack of culture about sterilization and safeguards for their pets.
Based on this analysis, she believes that an Animal Protection Act, which Cuban communities, projects and activists have been demanding for years, is essential.
[pullquote] How you can help
If anyone would like to support or join the project, the Shelter can be found at no. 353 on 4th Street, between G Street and Doble Via. Vigia neighborhood. City of Santa Clara. Villa Clara. Cuba. Telephone: (53) 42201565 and (53) 55694403.
[/pullquote]"It would put things in their place, criminalizing animal abandonment and would allow to hold people accountable," he said.
However, Mena warned that such a law wouldn't solve the problem all by itself. "It's also a matter of education. Children need to be instilled with love and respect for all living beings from a very young age.
The "Esperanza de vida y justicia" shelter joins a series of similar animal protection projects that have popped up across the country.
Animal rights activism and related projects have grown in recent years as there is still no government policy and law to ensure a better quality of life for animals on the island.
[Editor's Note: Without a law to punish crimes, cases of sadism and sacrificing of animals continues without punishment.]
These efforts have even intensified in recent months: the subject was at the heart of campaigns and debates during the popular consultation process of the newly approved Cuban Constitution.
Plus, a peaceful and well attended march was recently held, in which participants took to the streets to demand a National Animal Protection Act.