Playing Jazz from the Heart
By Irina Echarry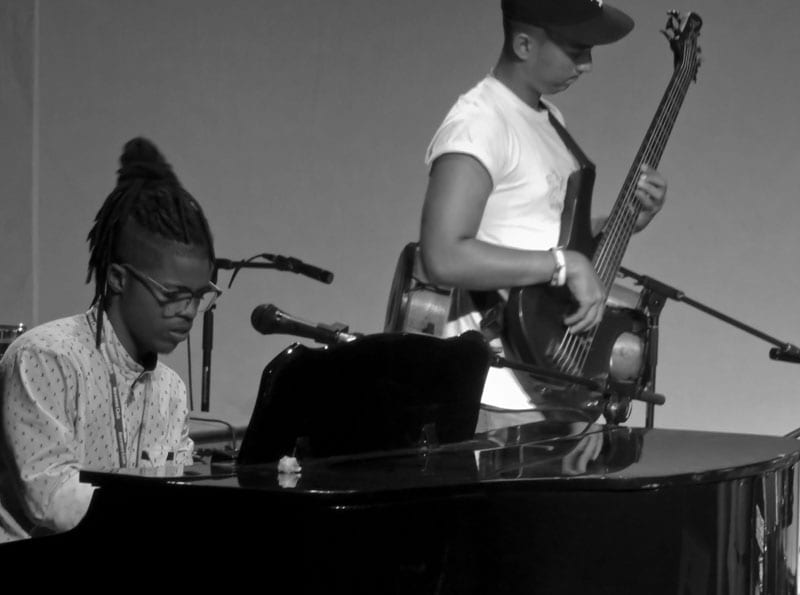 HAVANA TIMES — Going to the bar/theater "El Ciervo Encantado" is always a privilege, but starting the morning on Thursday November 17th, the pleasure is two-fold as this is where the 2016 JoJazz competition is being held through Sunday.

Carlos Javier Alcantara Diaz is only 18 years old and has already found a love that will last him a lifetime: music. After listening to these kids play jazz standards and improvising, you become hopeful. Watching these young people dedicate themselves with so much determination to something that enriches the soul, is very comforting. Carlos Javier is one of the participants in this competition alongside his group Okan Jazz.
HT: Where did the name of the band come from?
Carlos Javier Alcantara: Okan is a word from Yoruba religion, it means heart, so the name is something like Jazz from the heart. It's a project we started at school.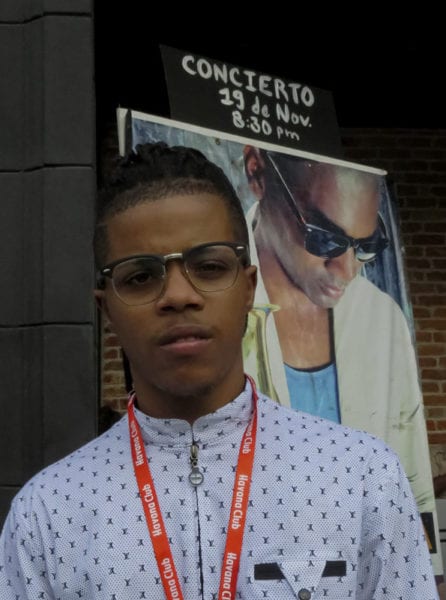 HT: Where are you studying?
CJA: At the Esteban Salas Conservatory, in Santiago de Cuba.
HT: What songs are you playing at this edition of JoJazz?
CJA: Well, we've taken part in two categories: first, just me as a solo artist, on the piano, playing a standard which is called Cantaloupe Island by Herbie Hancock, and a second song, Me fuí pa'l monte which I composed myself.
Then we went back onto the stage as a small band playing a song by Chick Correa: Spain; and the free-style song we chose was El hombre cuerdo, by an artist from Santiago, Ivan Acosta.
HT: Do they still not teach you any jazz at school?
CJA: Nope, just pure classical music. They do give us workshops in popular music, but it's based more on harmony, orchestration when writing music…
HT: So, how do you approach jazz?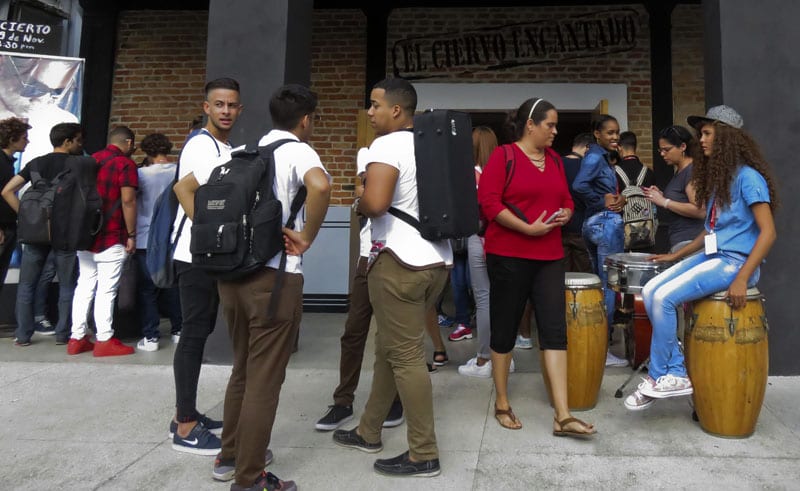 CJA: Out of our own interest, studying, looking for books. We make the most out of all the information that we can get our hands on; feeding off of everything, listening to music from other places. Without leaving behind Cuban music which we also study.
HT: Are you thinking about dedicating yourself to only playing jazz?
CJA: Yes, of course, I'm already doing it. Back in Santiago, I work in a jazz group which is called Influencia.
Influencia, like Carlos Javier and so many other music students, took part in a previous edition of JoJazz, and they took home the prize that time. Let's hope that Alcantara also gets his chance, although taking part in such an important event, where good energies can be felt and where those who make up the jury are friends of the participants, is already a prize in itself. And for the audience it definitely is, especially when jazz musicians play from the heart.