Second Look at the Havana Trade Fair
Photo Feature by Irina Echarry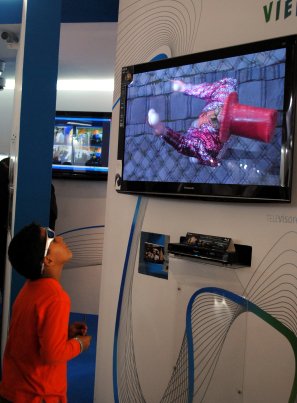 HAVANA TIMES, Nov. 13 — The Havana International Fair is an annual event where development is promoted. At this trade expo, Cuba negotiates important contracts that contribute favorably to the country's economy, while at the same time demonstrating its advances and welcoming exhibits of the achievements of other nations.
The public has access to the exhibition halls only on the two last days of week-long fair, after the awards ceremony.
For the price of five pesos in national currency (about 25 cents USD), the general public can enter the island's largest fairgrounds: Expocuba.
But what did we find once inside the fair itself? We discovered that most of the exhibitors had already left or were in the middle of dismantling their displays. This meant that little remained for viewing by that point. Nonetheless, people were still surprised to see shoes from Brazil or a therapeutic jacuzzi that everyone wanted to try, or beds and mattresses that invited us to have pleasant dreams.
The idea that we have of a trade fair —where it's supposed that people can interact with the products being exhibited— is different from what we see here. Only a few promoters allow people to come up close to their motorcycles or cars to take pictures.
Those who wanted to get a close look at the exercise equipment had to contain their desires to try out the machines. They were kept several yards away with a paper ribbon serving as a barrier.
People were also surprised at the price of food products sold there to families who chose to go to Expocuba. Sales were exclusively in hard currency CUCs, which prevented most people from making purchases since not everyone has that currency.
Those who truly enjoyed the event were the children. They care about nothing except having a good time – and they did.
See the other HT photo feature of the Havana Int. Trade Fair.
Click on the tumbnails below to view all the photos in this gallery