Solidarity Enterprise Defends Afro-Cuban Culture
"Beyond Roots" provides a range of Airbnb experiences, which support local development in Guanabacoa, on the outskirts of the Cuban capital.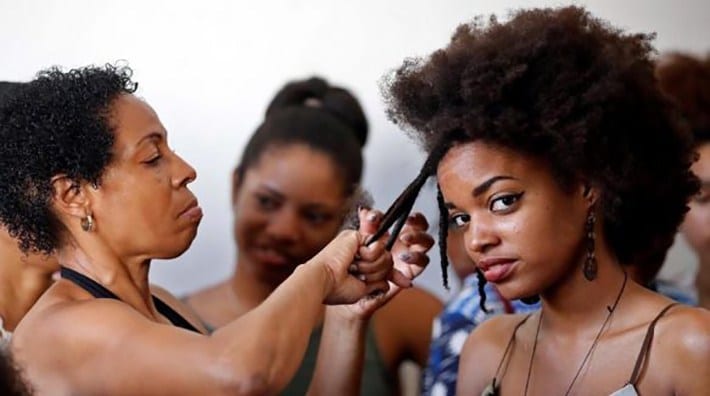 HAVANA TIMES – "We want to be the flagship company for promoting Afro-Cuban culture," entrepreneur Adriana Heredia says, who founded Beyond Roots.
This young economics professor at the University of Havana began a business that is also known for spreading Afro-Cuban cultural values, in December 2016, when the number of US visitors to Cuba grew.
"While Cuba has historically been a sun and beach destination, we started receiving tourists who wanted to learn about the Cuban way of life, and to try and demystify everything they had heard about our country. We wanted to play our part and show a culture that many people knew very little about," Heredia told IPS Cuba.
That's how "Raices Afrocubanas" (Afro-Cuban Roots) began, the first of several experiences that Beyond Roots offers on the tourist website Airbnb, specializing in "unconventional" tourism.
Afrocubanas puts visitors from all over the world in touch with the Yoruba religion, which has a distorted image worldwide and a negative connotation.
It takes place in the Guanabacoa locality, known as the birthplace of santeria in Havana, where the economist lives.
Located on the outskirts of the city, Guanabacoa has the ability to show visitors something different: "a non-touristy, non-commercial, authentic destination," the professor explains.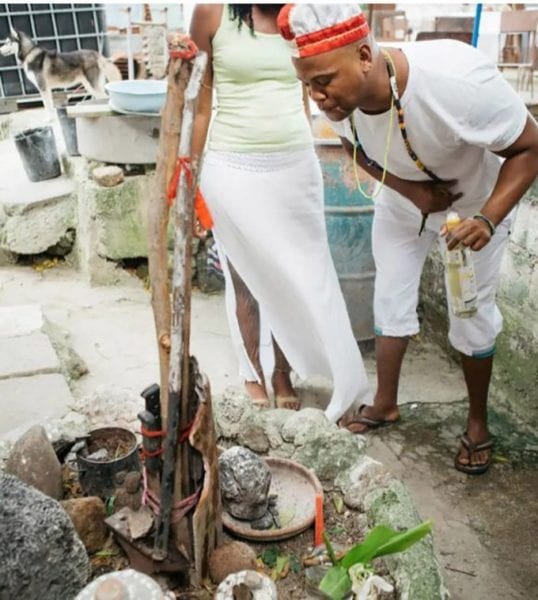 The business strategy has worked: the experience has become one of the most sought-after in Havana.
Today, Beyond Roots is made up of six different experiences with different approaches to Afro-Cuban culture: religion, music, dance, visual arts and culinary traditions, with the special feature of each host being a member of the local community.
Solidarity economy
"Involving the community was a completely organic process," Heredia says.
First, relatives and friends came wanting to help out, and they slowly began filling positions within the experience.
"Sharing the 'Beyond Roots' vision was the first challenge, teaching basic points such as how to run a professional business without losing its authenticity or sugarcoating reality," the economist recalls.
In order to rule out any kind of improvization, Adriana wrote up a handbook outlining the roles and communication flows between every member of the team in different places.
Her academic background also helped to raise the level of knowledge of participants as they were asked to do research about Afro-Cuban culture.
"The knowledge we had about the subject was merely empirical. However, the time had come to go one step further," the young woman explains who also forms part of the Incuba project, which is coordinated by the University of Havana's Economy Department so as to promote innovation and entrepreneurship in Cuban society.
Black aesthetics
The Beyond Roots team wanted to change the Cuban stereotype of rum, cigars and beautiful mulatta women, and replace it with messages of love for Black culture.
With no souvenirs for this end, they began to design their own line of keychains, mugs, t-shirts, with phrases such as "Yo amo la cultura afrocubana" (I love Afro-Cuban culture).
"Interestingly enough, many Cubans also wanted the products we were making. There is a shortage of products for people who identify with the "Afro" style, whether that's hair care products, accessories, clothes etc.," she explains.
This was how the idea to open up the first Afro store in Cuba was conceived, which will receive products from other businesses, many of which are run by women.
This is the case of the Black line of handmade soaps made by Dbrujas, 100% natural and designed especially for Beyond; as well as the line of natural Afro hair products Que negra, created by hairdresser Erlys Pennycook and has only been sold in this way up until now.
"We are getting a store ready, which will open its doors in late August. It will be a store/gallery where each product tells a story and creates a connection with Afro-roots, whether that's via religion, black aesthetics, music or history in general," Heredia says.
Unlike the experiences that haven't been negatively affected by new travel restrictions for US tourists, implemented by the current US administration against Cuba, the store might be affected by the suspension of US cruise ships entering Cuba.
Located just a few blocks away from the cruise ship terminal in Havana's historic center, these tourists were an important market group when the idea for the store was being discussed.
The project has supported and organized workshops and conferences, sharing beauty tips and teaching techniques to look after natural Afro hair in front of an audience that is growing.
Black aesthetics is a redemptive appropriation of African roots, which is normally cast aside by colonial beauty standards.