Trova at Havana's Arieto Patio Bar
Text and Photos by Irina Echarry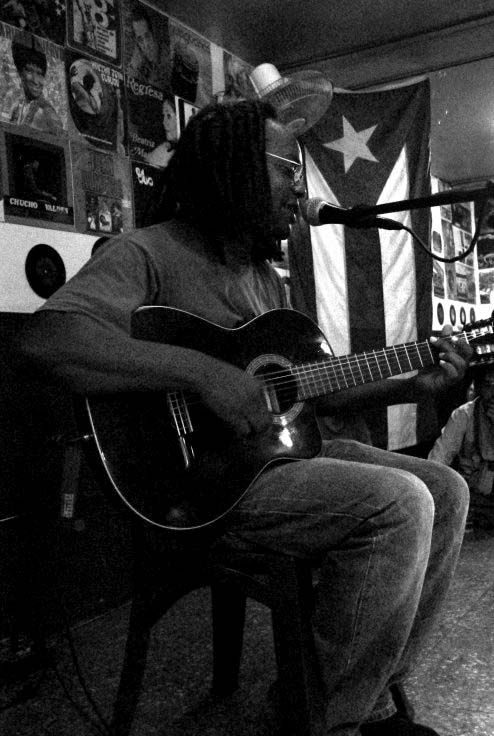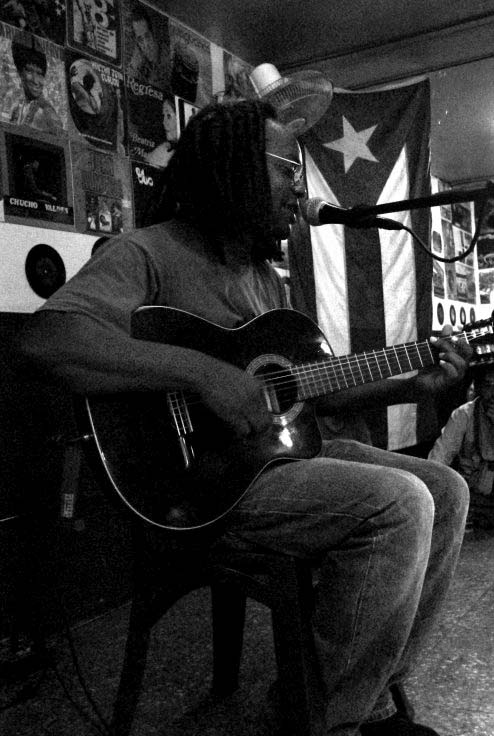 HAVANA TIMES, Oct. 25 — Before beginning, the crowd listened to songs of traditional Cuban trova music. There weren't enough seats in the place, which is still small, though it's growing day by day with the presentation of various groups and soloists.
The site is the patio-bar of the Areito Studio, a part of the EGREM recording company. Located in the Centro Havana district, it maintains a varied programming throughout the entire week.
On October 20, Cuba's "Day of National Culture," singer-songwriter Gerardo Alfonso was invited to perform during "Trovando" ("Troubadouring"), a program held every Wednesday under the direction of Fidel Diaz, the editor of the cultural magazine Caiman Barbudo (The Bearded Cayman). The set couldn't have been any more welcoming since it offered free admission and no restrictions of any type.
The audience first sang the words of the national anthem after being invited to by Bladimir Zamora, a journalist who has —among other things— researched the poetry of trova music. He then stated, "We're a country with a culture wealth that overcomes all the vicissitudes of this nation. And without that support we would be nothing but dust and ashes."
Gerardo then sang several well-known numbers while taking advantage of the intimate atmosphere to play other less famous tunes, ones that speak of everything from friendship and loved ones who have emigrated, to the nostalgia for one's youth, disillusion, dreams, the epoch of the Beatles, and love.
The serenade began with a song dedicated to "the Gentleman from Paris," an emblematic character of yesteryear Havana. This is the same capital that has seen Gerardo grow and that inspired him to say: "Havana is a beautiful cultural exponent. In it coexist glamour and decadence, ruins and rebuilding; different religions, philosophical thoughts, and a diversity of people."
The artist went on to confess that if he ever were unable to ever see his city again, he would die out of love for it and from his desire to walk its streets. To conclude, he chose a song he composed in memory of Che Guevara.
Among album covers on the walls, the applauses and shots of rum, the evening that unfolded was devoted to all Cubans —those who live on the island and those who are far away— because "we're all participating in the construction of this culture."
Areito Patio-bar: 862-0673, 862-0674 (located in Centro Havana at the corner of San Miguel and Campanario)
Click on the tumbnails below to view all the photos in this gallery