Ways for Cubans Abroad to Pay the Bill
By Progreso Semanal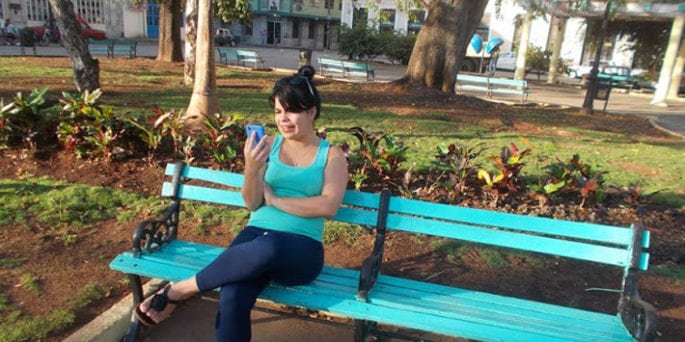 HAVANA TIMES — Over the last few years, the only Cuban telecommunications company, ETECSA, has increased the number of offers and services for its customers.
Topping up cellphone accounts with bonuses from abroad has especially been welcomed by national customers – who often don't have the money themselves-, and the Cuban community outside of Cuba, as communication channels have begun to open up more (or for friends of other nationalities) and have been improved.
There is also the possibility of topping up on national soil, a service that came later; however, no statistics have been published about which of these two top-up systems is used more, or how much income the company generates per month or annually from this concept.
"That's where the first problem lies," declares a young man connected up to the Internet in the park on 30th and 19th Streets, in the Playa municipality, "that you can't even pay for it by yourself; that your salary doesn't give you enough to, or to buy anything for that matter." He's talking to an uncle in the US, who he explains the instructions to follow on how to be able to top up a phoneline from there.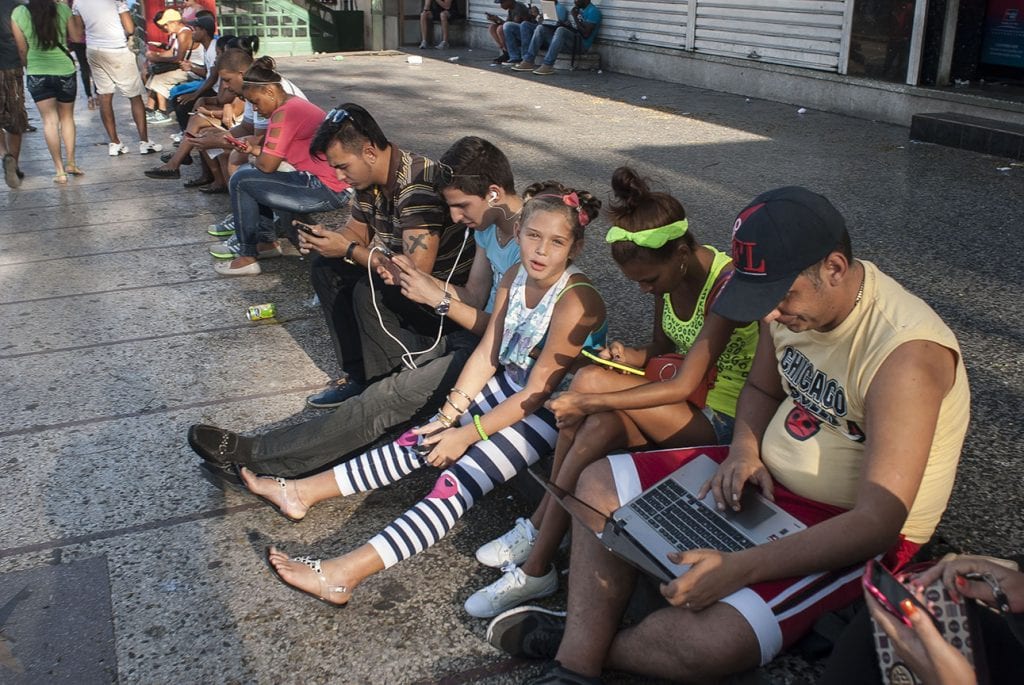 The Cuban company has increased this type of top-up services from other countries. From the market's point of view, it targets a sector with a great need for communication and which people are willing to pay for. At the end of the day, it's Since another source of revenue.
However, from a social standpoint, it doesn't do anything more than legitimize the practice of those here who ask for credit (in the end, it's just money in its many forms), who assume "that over there it's a lot easier" a lot of the time, and that those on the other side of the Florida Strait feel responsible for maintaining a channel of communication with family back home, or, on the contrary, begin to get annoyed by these constant bothers.
We've reproduced the following frequently asked questions about ETECSA's public policy which is meant to promote their service and clear up any doubts about how it works:
What ETECSA services can be topped-up or paid for on the Internet?
You can:
Top up the "My pay as you go account" service.
Pay for services that are billed in CUC. International calls, Caller ID and Speed Dialling.
Top up the permanent access Nauta account for surfing the Internet nationally and internationally.
Top up a mobile phone.
What are the websites I can pay for services billed in CUC on?
On www.ding.com and www.transferto.com
What websites can I use to top up my pay as you go account?
www.ding.com and www.transferto.com
Can I pay phone bills on these websites in CUP?
No, at the moment, only payments in CUC can be carried out by residential customers who pay for their phone service in CUP and have services contracted out in CUC, like international calls, caller ID and speed dialing.
Is there a limit to how much I can top up or pay for my account?
Top ups and payments are unlimited; they depend on the conditions that are established by the provider who you pay through. The number of transactions you can carry out is also unlimited.
How can I make a deposit to pay for a bill with a greater value than the maximum value established by the provider?
You can carry out as many transactions as you like in order to pay for the same bill. If the sum of money deposited is greater than the value of the bill to pay, the remaining sum is kept as credit to pay for future bills.
With this kind of top up and payment of international services, will there be promotions like those for mobile phones?
Yes, there will be promotions, which will be communicated to customers in due time.
Can I pay for and top up services from places authorized to do so in Cuba?
Yes, as long as you have the bank cards you need for these websites.
Where can the person who made the deposit and/or top up go to in order to make a complaint about the transaction that they carried out?
In order to file a complaint about international top ups and payments, customers outside of Cuba must go to the provider that offered them this service on their website.
How can users in Cuba know whether their pay as you go account has been topped up?
By accessing the 16307 service, you will hear a voice message which will confirm whether your service has been topped up and by how much.
If you select #3 on the service's interactive menu, you can consult your balance and thereby also confirm whether you've received a top up.
If you dial 164, you will be notified about whether your account has been topped up and by how much.
How can Cuban customers know whether their services bills in CUC have been paid?
By family members or friends notifying them from abroad.
If you dial 122, you will also be notified as to whether your bill has been paid.