Why I Didn't Tell My Partner I'm Gay
These are the stories of three Nicaraguan couples and a marriage, where one of the partners involved discovered that they weren't heterosexual.
By Edelma Reyes (Confidencial/Niu)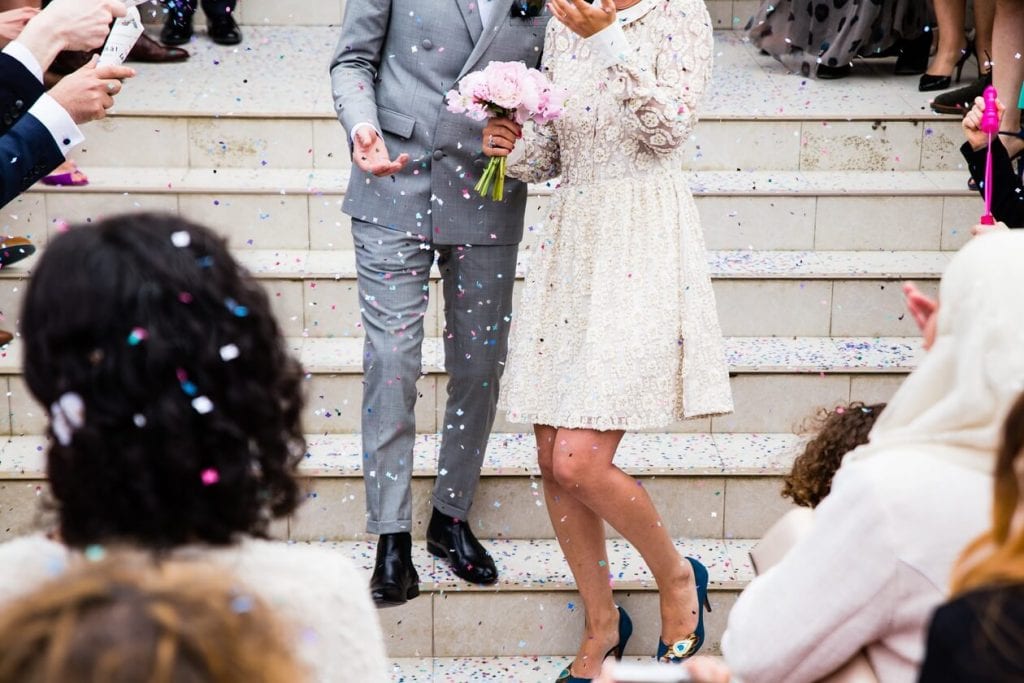 HAVANA TIMES — Javier is a gay 50-year-old man who was married to a woman for 10 years. Two children were born from this marriage, a marriage he was never truly happy in.
Javier met his ex-wife when they were both teenagers. They grew up together in the same neighborhood and he liked her brother, that's why he would visit her home every day. During those visits, she used to invite him to go out; he rejected her advances in the beginning, but over time and as a result of her insistence, he ended up accepting. "I felt forced because of the fact I was a man," he tells me. After having sex a few times, she ended up pregnant.
Javier decided that they should live together, get married and become a family. In the beginning, he had a hard time getting sexually aroused with his wife and he would imagine that he was with a man instead. Then, he says, he learned how to enjoy sex with a woman.
During their ten-year relationship, she only had suspicions that he might be homosexual, but she didn't find out for sure until they had already ended their relationship and only because Javier told her.
Today, they have a cordial relationship. There is mutual respect between him and his children; however, Javier confesses that they don't accept his sexuality and that they are sometimes "homophobic".
In 2006, an article in the New York Times suggested that between "1.7 and 3.4 million US women" have at some point been married to or are married to men who have sex with other men.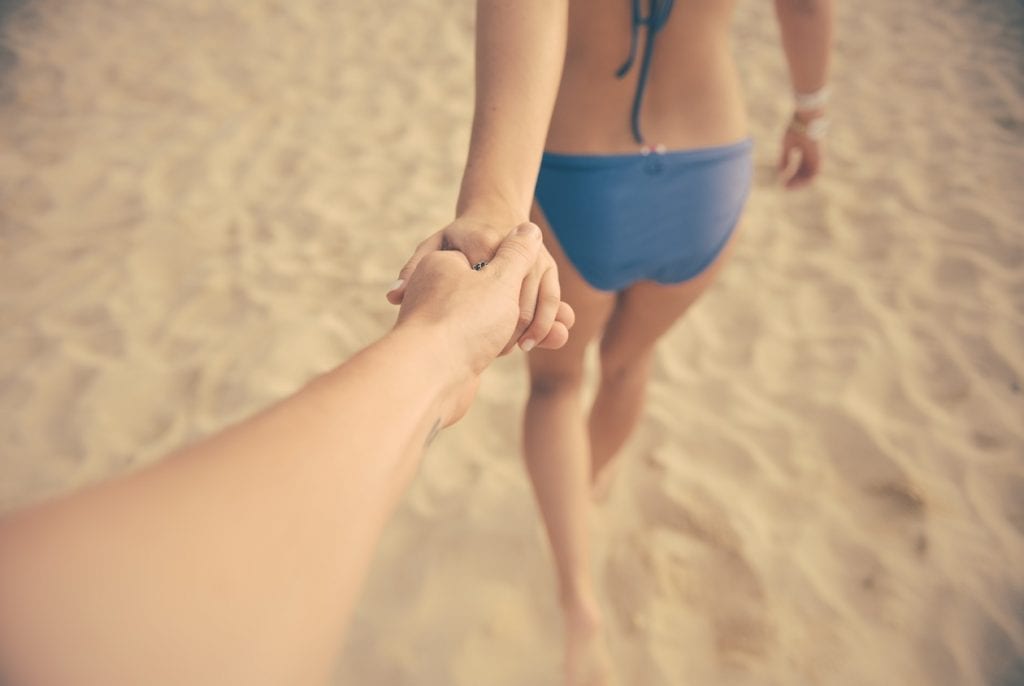 The estimate published in this newspaper "comes from the 1990 survey "The Social Organization of Sexuality", which discovered that 3.9% of US men who have been married at some point and have had sex with men in the past five years. The main author of the book, Edward O. Laumann, a sociologist from Chicago University, estimated that between 2 and 4% of US women who were married had experienced, consciously or unknowingly, what is now known as a "mixed-orientation marriage".
The other side
Elizabeth, 19, met "Carlos" on Facebook. After having seen him at the Metrocentro shopping mall a couple of times, she looked him up on this social network and wrote "hello". He responded, he was friendly and they began to talk.
After several months of chatting online, he said that he wanted to see her. They met at the Central American University (UCA) and they went to Elizabeth's house. He began to visit her and they decided to ask her family for their permission to begin a courtship.
They got on really well in the beginning, they went everywhere together, they supported each other and they were happy.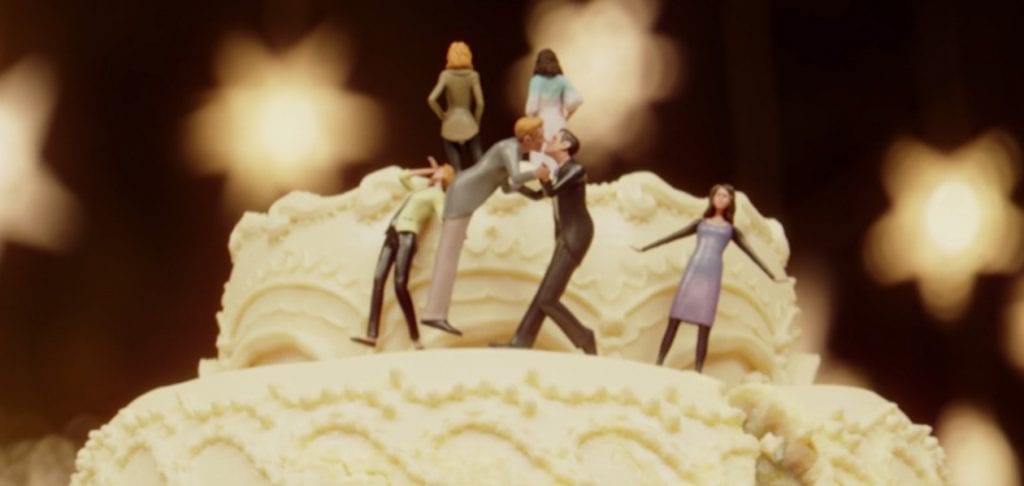 Four months after having started dating, she began to notice he was acting strangely. Men would comment on "Carlos" profile pictures and say that he was handsome or that he looked sexy. He changed the way he dressed, but Elizabeth was in love and she convinced herself that he was a metrosexual.
According to the Real Academia Espanola, "metrosexual" means "a man, especially a heterosexual man, who is concerned about his appearance and spends a lot of time and money on grooming."
People would tell Elizabeth that he was gay, that he was hurting her, but she didn't pay heed to those comments. He would say that he wasn't good enough for her, that she deserved something better. That made her self-esteem drop.
After nearly six months of going out, she noticed that he was going out a lot and when he was drunk, he would send romantic messages to other men. When Elizabeth complained, "Carlos" told her that she was being ridiculous and that she couldn't stop him from having friends.
After eight months of going out, he began to distance himself, so much so that he didn't go to visit her anymore and he would make up excuses so he wouldn't have to see her.
In January 2016, "Carlos" told Elizabeth that he wanted to end their relationship, that he wished her the very best and he confessed that he was gay.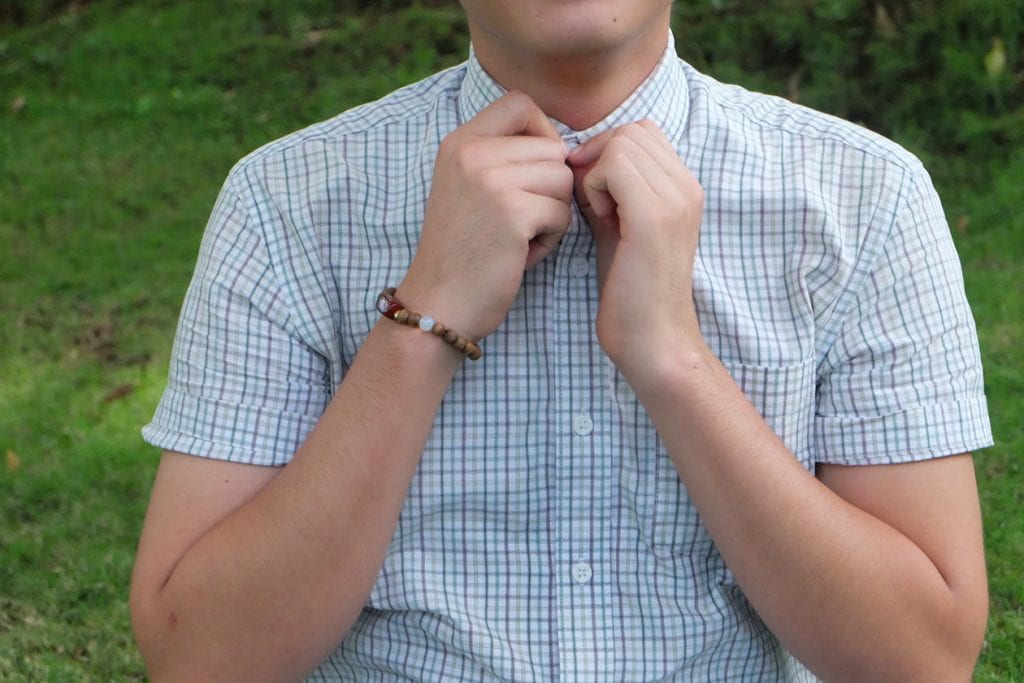 The first thing she did was ask him if he had ever been unfaithful to her while they had been dating. He replied that he hadn't, but that he couldn't carry on with this relationship based on lies.
After they broke up, Elizabeth was depressed for quite a few months, she couldn't eat properly, she didn't sleep, her grades fell in class too. Today, she tells us that with the help of her friends, family and photography, which is her greatest hobby, she has been able to overcome that hard time. She assures us that she doesn't hold a grudge against her ex-boyfriend and that she hopes everything goes well for him with whatever he wants to do in his life.
This scenario is reflected in a Netflix series called "Grace and Frankie", a comedy which is the story of how two 70-year-old women find out that their husbands are gay and that they are going out with each other.
In the United States, there are organizations dedicated to helping the other side: the partner who believed they were with a heterosexual person. Straight Spouse Network was founded by a woman who was married to a man for 25 years before he came out of the closet. "Our work is pretty simple. We are here to help you," their website http://www.straightspouse.org announces.
Why lie?
On the one hand what happens is that the person who was tricked, feels betrayed, explains psychologist Isabel Castellon, because they find it hard to get their heads around the fact that their boyfriend left them for someone of the same sex.
In order to get over this, they need to understand that a person has a right to decide over their lives and to live it to the fullest, but in order to do this, the betrayed partner needs to look for support from family and friends.
According to Elvis Salvatierra, a feminist LGBTI (Lesbian, Gay, Bisexual, Trans and Intersexual) activist, someone having erotic or affectionate ties to two people at the same time isn't the problem, the problem is that those affected know what their partner is doing. This forms part of an ethical discussion with oneself, he clarifies. Homosexual people shouldn't accept themselves as such exclusively, as they can experience different forms of pleasure with both sexes, Salvatierra explains.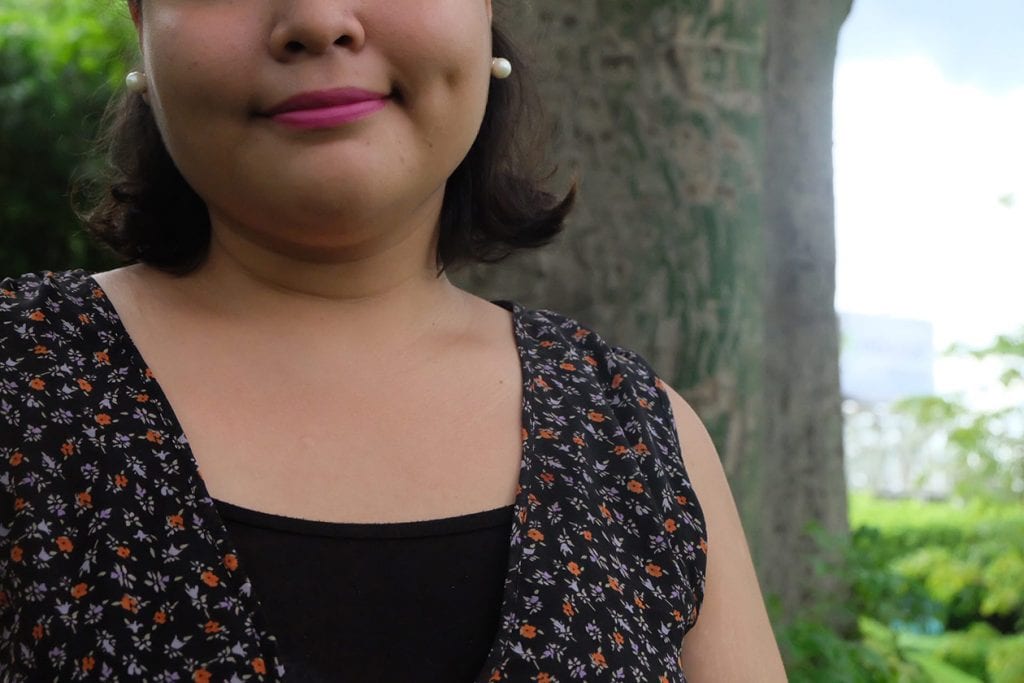 According to psychologist and sex therapist, Ana Salgado, those who fake their sexuality are afraid to come out to their families, where machismo is most likely to be firmly rooted. In these family units, if they tell the truth, they could end up on the street or those around them don't love them anymore, so it's easier for them to find a partner of the opposite sex and for them to keep their dignity in the most "normal" way possible.
They don't do this with the intention of hurting others, explains Salgado, rather they are being pressured and generally-speaking, human beings think about themselves first and then about others.
The sexologist claims that those who have these kinds of relationships usually admit that they can love their partner, but they don't feel fulfilled, because they don't have any passion for the other person.
We continue to live in a machista society, Salvatierra says, but it has been proven that you can't "straighten" someone's sexual preferences with psychological or religious treatment. There are even studies which claim that completely heterosexual people don't exist, he explains.
In an investigation carried out by New York University, 131 men out of the 2898 surveyed, admitted that they had sex with men, in spite of calling themselves "heterosexual".
Confusion
Jose is 20 years old, he is gay and he was in a relationship with a woman a few years ago. He met her at secondary school. They were friends, they told each other everything and he fell in love with her.
He asked her to be his girlfriend and although he was happy when she said "yes", he was also sad because he knew that he still liked men, even though he was in love.
She knew that there had always been rumors about their relationship. People used to say that Jose was gay, but she didn't care about that. His attraction was more of a "mental connection" to her rather than anything physical, the young man explains.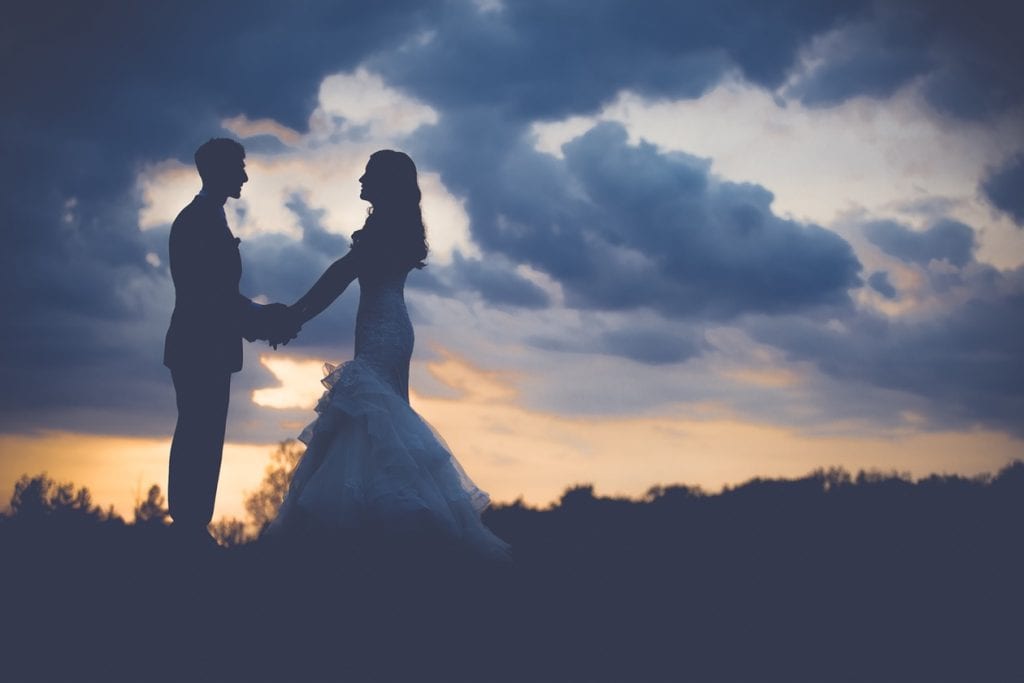 Jose was confused. Their relationship was OK, given the situation. He was aroused when he kissed or touched her, but he didn't stop being attracted to men.
Five months later, the relationship with Jose ended, not because he was gay, but because she was having "constant mood swings".
Six months later, Jose began studying at university and he came out and said he was a homosexual. When his ex-girlfriend found out, she took the news quite badly and stopped talking to him and deleted him from her social media.
Three years ago, they became friends again, they forgave each other and when Jose even spoke about her during this interview, he did so with affection. He said that he feels complete when he is with her, but, he has been in a relationship with a man for the past two years and he's sure he doesn't like women, even though he will always care about his ex.
Sexuality changes
According to sexologist Ana Salgado, sexuality shouldn't be put into a box. She explains that it changes over time and she even says that it's quite normal for a heterosexual person to like someone of the same sex at some point in their lives. She says that this has nothing to do with being a man or woman, but rather to do with the chemistry two people have.
Psychologist Isabel Castellon claims that it is normal for some homosexuals to sometimes get aroused with a woman, but it normally doesn't fully satisfy them and what they really need to feel fulfilled is a relationship with someone of the same sex.
For example, Ernesto is 19 years old and he is a homosexual. Two years ago, he met a young girl at church who was beginning to join to the group. He spoke to her and that's how everything started.
They told each other their problems and she would encourage him and help him to find solutions. They understood each other really well, so much so that he began to feel things for her, she was attractive to him, he remembers.
After six months of first meeting her, Ernesto asked her to be his girlfriend in front of everyone who had got together at church. She said yes.
Even though he felt good when he was with her, Ernesto knew that he liked men. He even admits that he was never able to get sexually aroused with her and that he stayed in the relationship because it was the only way society would accept him.
They were together for ten months, until the relationship ended because Ernesto's girlfriend needed to leave the country. He confesses that he wanted to end the relationship and that her trip was the perfect excuse to end everything on good terms.
His ex-girlfriend realized he was gay six months ago. He told her one day she came back to visit Nicaragua, he also told her that he had been in a relationship with another man for the past year.
There are heterosexual therapies, both in church and in psychology, which say they are capable of changing a person's sexual orientation. "I doubt that greatly," activist Elvis Salvatierra says. According to him, some homosexuals are afraid of being rejected and so they look for a girlfriend because they believe that practicing at being in a relationship with somebody of the opposite sex will change their sexual orientation, but "that's a lie", Salvatierra states. There are even people who after getting married and having children, then decide to come out of the closet.
This activist believes that it's extremely important for homosexuality to be accepted by the family, by the people this person shares their everyday life with. These are the people who need to accept you, Salvatierra says.