Cleaning Old Havana's Streets is Honest Work
Por Ivett de las Mercedes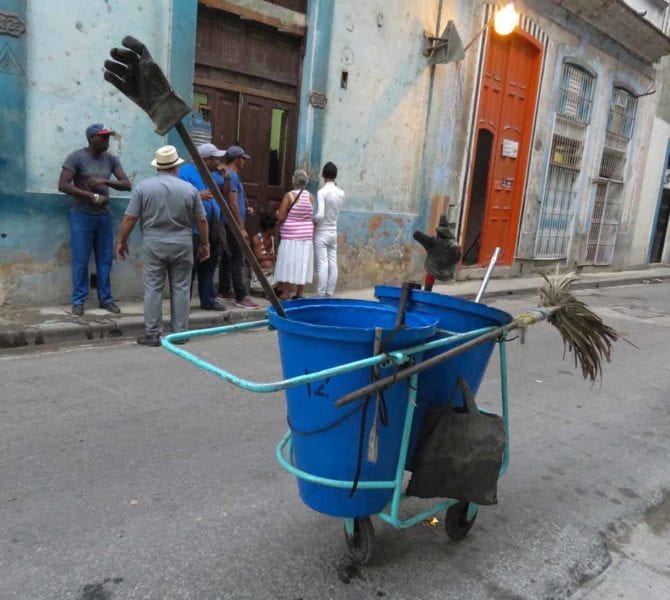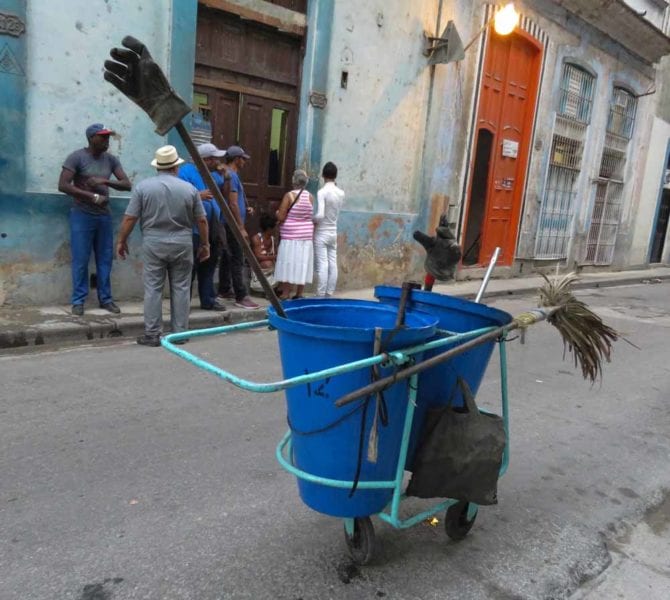 HAVANA TIMES – Solid waste is a serious problem in Cuba because of its direct impact on hygiene in the area. This situation is getting worse in Havana as it is the country's most heavily populated province.
Scarce resources: tanks, garbage containers, fuel, collection trucks, combined with a lack of civic awareness make our capital a dump. Alejandro Vazquez, 47, has been working as a street cleaner in Old Havana for six years, a profession that not everyone is brave enough to take on.
HT: The Communal Services Company is responsible for different things, including garbage collection, sweeping streets, disinfecting and thoroughly cleaning the city. How did you begin working in this field?
Alejandro Vazquez: I used to work as a builder beforehand. I had to stop because the cement was hurting my hands. A friend told me that they were looking for street cleaners and I didn't think twice. I went straight to the Old Havana Communal Services office and passed the probation period. I was hired straight after. There are twelve of us cleaners, some find it really hard to bear this work, it's very demanding. I could have asked to move to another municipality, there are always shortages of staff, but I live just a few blocks away from where I clean so that's a great advantage for me.
HT: Do you believe that Old Havana residents have bad hygiene habits?
AV: This job has taught me to be patient. There are many times that I finish cleaning an area and then someone throws a piece of paper or a soda can onto the street, or someone throws a whole bag of garbage from their balcony which bursts when it hits the ground. It would be great if everyone were aware that keeping the city clean is everyone's duty. Some people are educated and aware, but then there are others who aren't. The fact that our young people today are more educated is relative, many of them aren't interested in keeping our streets clean or not. The elderly are the most aware and they normally throw garbage away in bins.
The majority of the residents around here know me already. Sometimes, when the garbage collection truck doesn't come, some of them give me their bags of garbage, which I don't agree with because it isn't my job to collect this kind of garbage, but I do them the favor anyway because at the end of the day I do everything I can to make sure flies don't invade our streets. The same thing happens with animal feces. If I don't pick them up then flies sit on them and so begins a vicious cycle of illness.
HT: Did you ever imagine that you would be cleaning the streets as your job?
AV: No, never. I used to sometimes walk by the Cathedral and I would watch the sweepers, I felt sorry for them. But, need makes you do anything, I have a family to support. You don't always find the job that you want, this is one of the most exhausting, not only because of the physical effort it requires but also because you have to argue with people, sometimes you can run into trouble, people are very violent and they don't care about causing a scene.
HT: How did you feel the first days you held a broom in your hand?
AV: Honestly, I was really sad because society has a lot of prejudice against cleaning and hygiene workers in general. I asked myself what my children or friends would say if they saw me. I tried to go out in the early morning, I had cleaned most of the streets by 6 AM, but me rushing meant that I left bits of garbage behind and sometimes my supervisor had to call me and call me out, so I decided to accept the fact that my job is just like any other, I earn an honest living. My children are very proud of me, as is my wife.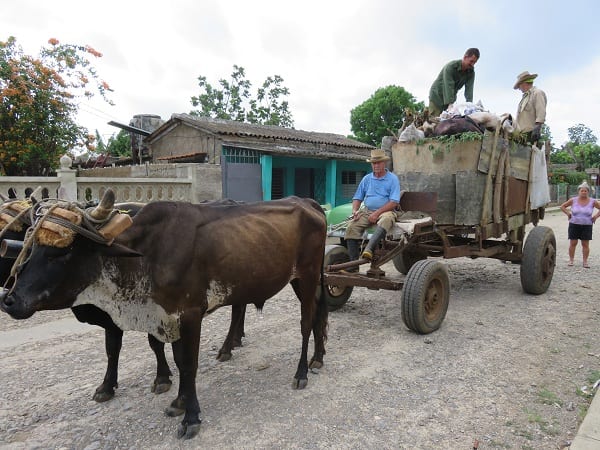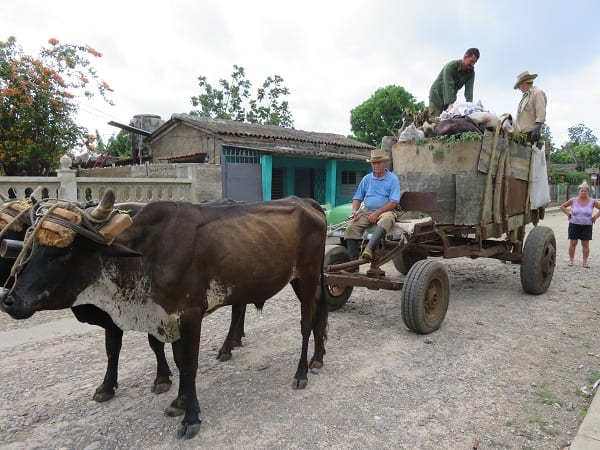 HT: How much do you earn a month?
AV: Set areas have their price. I have to clean seven streets every day. If somebody is sick, I can cover their area and earn a little extra, but I end up very tired and it isn't worth it to make a few more pesos. In the afternoon, you have to always go over streets you've already cleaned, people have nearly always left more garbage behind. I only have one day off a week, Tuesdays. I earn 580 or 590 pesos per month [around 23 USD). It's not very much for everything we expose ourselves to, there are lots of health risks for us if we don't take safety precautions.
HT: Are you given work materials?
AV: We are given one overall, it has to last us a good while because it's very hard to get hold of another one, the same thing goes for boots and gloves. We get a personal hygiene basket every five or six months, it's normally just some soap, not much else really. The cart I use to collect garbage is my own, nobody else touches it. If my broom breaks or the cart, I have to get them fixed. I try not to eat anything at cafes, until I get home and can wash my hands properly. We don't get lunch.
HT: Have you come across anything interesting while you were sweeping?
AV: Well, I found $20 dollars once, some watches which I took to get repaired and sold afterwards. I also sell plastic water or soft drinks bottles. I take beer bottles to a friend who pays me for them.
HT: What is the hardest thing about sweeping the streets in your opinion?
AV: The early mornings, I have to leave really early to avoid getting caught in the sun, which exhausts me even more.
HT: Are you happy with what you do?
AV: I feel useful. I have an honest job.