Cuba Singer Anais Abreu Interviewed
By Helson Hernandez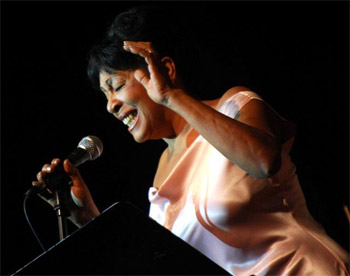 HAVANA TIMES, Dec 6 — Cuban singer Anais Abreu is one of the voices continuing in the style bequeathed by the greatest performers from the island. "The sad thing is that many singers in Cuba are dying but have never been on television or recorded a CD."
HT: How were you discovered as a singer?

Anais Abreu: It was when I began singing the "Arrullo de Palmas" when I was seven. I graduated with a degree in music after being raised by my grandparents in a family of musicians, but despite all this, there was no way in the world I wanted to say that I hoped to be a singer. Back then people looked down on that as a career for women.
Later I was able to participate in festivals, where I won awards. I was working as a teacher at the Art School in Camaguey when I decided to take part in the "Todo el mundo canta" (Everybody Sings) competition, where I took first place. That's what led to my professional life as a singer.
HT: What other memories do you have of your childhood and the family background in which you grew up?

AA:  My grandfather, Esteban Orta, had a private music academy and was the conductor of the municipal band. He was the one who established the Provincial Art School in Camaguey, along with recognized cultural figures such as Allue Gonzalez, Guillermo Cortina and Vincentian de la Torre. My mother also sang in the city choir. My first music teacher remains as one of those early memories that I can cite, not to mention two of my cousins who were also musicians.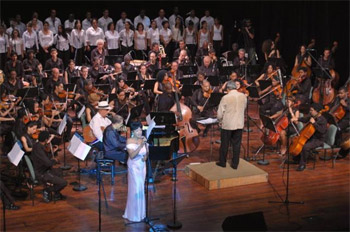 HT: That feeling that you have in your interpretive style, which reminds us of the great voices that Cuba has given us, did it develop based on some particular influence?

AA: It goes without saying that we all have influences, and in my case I was greatly influenced by many Cuban singers: Elena Burque, Moraima Secada, Omara Portuondo, as well as Americans like Ella Fitzgerald. Unquestionably, I'm a disciple of "Filing," which refers to the Cuban "Feeling" style.
HT: There's a place in Havana that had a marvelous epoch in which it featured beautiful voices like yours. I'm referring to the "Dos Gardenias" cabaret. How important was it for you in your career?

AA: Dos Gardenias marked me as the bolero singer that I am today. Working there nurtured me and brought me into contact with the greats, artists such as Lino Borges, Fernando Alvarez, Enriqueta Almanza and Roberto Sanchez. It enriched the definition of my singing style.
HT: Currently many of the artists who characterized the artistic concept of ??that venue are gone. We would like to know if that has been your case, and any interesting opinions about this.

AA: Yes, that is my case. The opinion is — unfortunately for the talent — that some of the managers exerted their power over the artists and ended up without the good groups in the catalog of Dos Gardenias, a place known throughout the world, and also one that enhanced our culture, our artists and the country itself.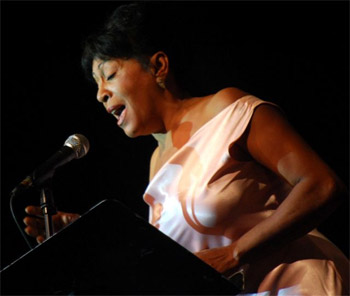 HT: Anais Abreu projects herself in a very particular way of singing. How do you define yourself in your aim of expressing yourself through music?

AA: I learned from the greats, doing my individual studies, internalizing each song until making it my own.
HT: When meeting artists as complete as yourself, we have to wonder what explanation there could be for why voices like yours aren't heard more frequently on TV here in Cuba, with nightclubs being the only option for viewing your professional presentations?

AA: Well, many people have raised that same question, but I don't have an answer. While it's true that each program director has the right to feature whomever they want on their program based on their personal taste, or their own interest. Sometimes I run into directors who will ask me "When did you arrive here?" or "Where were you?" – but really I haven't gone anywhere, I've always been here. The sad thing is that many singers in Cuba are dying but have never been on television or recorded a CD.
HT: Tell us about your recording work, the disks you've made, and your upcoming productions.

AA: Individually, I have five recordings with different labels, including EGREM, Biss Music and Colibri. I enjoy making records. Those that I referred to are Anais Anais, De Lujo, Alma, El amor se acaba and A ultranza. That last one is still in production and will come out as a CD-DVD that will include a documentary video.
As a guest artist I've sung on more than fifteen national and international records. Soon (I'm giving you an exclusive on this one), I'll be recording one that will be titled "Las Joyas." This one will also be a CD-DVD. It included five female singers together with the National Symphony and a repertoire of popular Cuban music.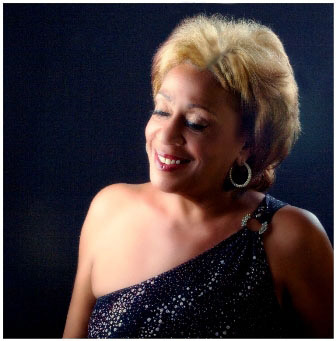 HT: Anais, what about the regular spots where we can see and hear you singing live in Havana?
AA: I perform every Friday at 11:00 p.m. at the Cafe Jade, in Chinatown, on San Nicolas Street at the corner of Cuchillo Street in Centro Habana; and every last Saturday of the month at 5:00 p.m. at EGREM studios's Patio Jelengue, on San Miguel Street between Lealdad and Companario streets, which is also in Centro Habana.
HT: How often are the days off stage for a Cuban singer like Anais Abreu.

AA: I have plenty with taking care of my house, going to the market, and see to personal business – just like any other Cuban homemaker.
HT:  What could complete your personal realization, based on what you have accomplished so far?

AA: Many more things, even if it's only the minimum of being able to give one good concert in my country each year. Sure, I'd also like to take my art to other countries that I haven't visited, plus I'd love to collect an audiovisual collection of what happens when I go on stage.