Cuban Singer Leo: Beyond Charanga Habanera
By Helson Hernandez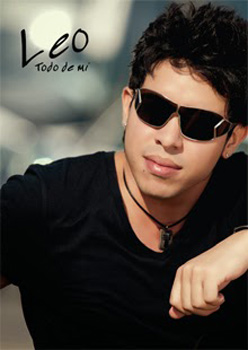 HAVANA TIMES —  Leo Garrido Herranz, the young singer and host of Cuba's successful television program Piso 6 ("The 6th Floor") gives us a sneak peek at his latest album Todo de mi ("Everything About Me"), recorded by the Cuban label EGREM. "It was difficult to be at the top one moment and find myself at home with nothing to do the next," he told us during his interview for HT.
HT: How would you organize the different artistic activities you've done into a timeline?
Leo: I began as the host of a children's show on Cuban television, Ponte al dia ("Get the Scoop"), when I was still a kid. Then, I became the host of a children's show on Radio Coco, where I imitated a lot of voices. I was also the host for a nightly music program aired on Radio Ciudad Habana, Disco Fiesta 98, where I would imitate the voices of renowned Cuban musicians. What I have done most since I was a kid, however, is sing.
HT: When do you think you discovered your calling as a singer?
L: I remember that, while still in school, I would await the music ed classes anxiously. There, I would really steal the show. I developed my singing skills little by little, until a director invited me to be part of a stage-show called Sueño azul ("Blue Dream"), when I was 10. It was my first, serious performance. I recall that the first thing I sang was a Mexican piece titled El pucherito ("The Little Stew Pot").
HT: When did you begin to sing professionally?
L: I learned to imitate voices during my time with the band Los Zafiritos, a children's version of the renowned 50s Cuban band Los Zafiros, which were very popular at the time. When I was already a young man, I managed to get into the professional music world with the Nueva Imagen ("New Image") quartet, a band that would later become the Los angeles de La Habana ("The Havana Angels"). That's how the serious, professional stage of my career began. After that, I joined the band Charanga Habanera.
HT: How would you describe your time with the Charanga Habanera?
L: I was listening to the band a lot because their songs were constantly being played everywhere, even though I am not a fan of that type of Cuban music – I preferred the really beautiful music made in the 60s. One day, out of the blue, musician David Calzado got in touch with me to tell he was interested in my work. I was surprised, because, as you know, the Charanga Habanera was at the top in Cuba's music industry then.
I became a member of that music band and, as anyone can imagine, it was a kind of school where I learned a bit of everything. In short, David Calzado knew how to manage the band and it worked really well. From 2004 to 2007, I was a vocalist for Charanga Habanera.
HT: Tell us about why you left the band.
L: I think it's important to talk about that, because there are many versions of what happened out there. Absolutely nothing happened between us. I think what happened to me and the other members of the Charanga Habanera at the time was quite simply that we decided to leave for personal reasons, not because David Calzado decided to get rid of us.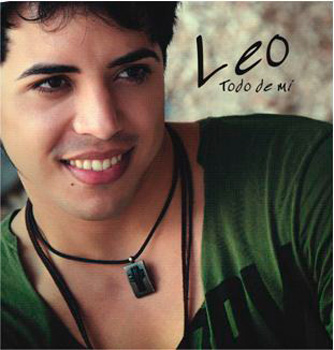 At the time, they also wanted to work with dancers, because of choreographic interests. I think I was with the band for as long as I needed to be. I won't lie to you: it was difficult to be at the top one moment and find myself at home with nothing to do the next. But that also gave me some time to think and come back to music with new pieces and a new style.
HT: So, you recognize that you joined the Charanga Habanera, not out of a strictly artistic interest, but because of certain circumstances?
L: Yes, that's true.
HT: Todo de mi was nominated at this year's Cubadisco music awards.
L: Yes, in the Latin American music category. Incidentally, there was much competition in that category this year. I'm going to explain some things. I like to be sincere and I think people should know what's really going on with Cuban music labels. I had actually recorded the album two years ago with the EGREM label. As many know, most Cuban albums were produced in Colombia or Canada before. Well, they're again being produced in Cuba, and there were many delays in the release of a number of albums.
Fortunately, we were able to release it in time to be nominated for the 2013 Cubadisco awards. I was always confident people would recognize the album's quality. I never expected an award, being nominated was enough for me.
HT: Tell us about the songs in the album.
L: I worked with the Orquesta Habana and guest musicians like Rolando Luna (on the piano), Elmer Ferrer (on the guitar), Edrey Riveri, from the band Oggere, and Jorge Yunior, from Los Cuatro.
As for composers, there are pieces by Carlos Cartaya and Osmany Espinosa, who wrote a total of 10 numbers, including ballads, salsa and mixed-genre pieces, for the album.
HT: Tell us about Idania Valdes, the current singer of the Buena Vista Social Club.
L: She's an excellent singer, a tremendously skilled artist. She has a sensuality to her that makes you fall in love with her, really. In addition to admiring her as an artist, we are a couple and very much in love.
HT: What are your immediate plans?
L: To produce Leo, to have people acknowledge this album. I have also started to sing on my own, small format band, the one I will perform with at this point in my career.