Singer Maggie Carles & Her Love for Cuba
By Helson Hernandez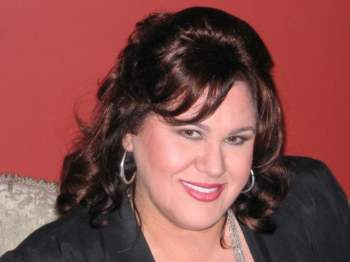 HAVANA TIMES, March 29 — We interviewed singer Maggie Carles, one of the most complete and truly extraordinary voices to have come out of Cuba.
Despite having lived away from the island for years, she still recalls her country with the respect and admiration that only great artists have.  Like Maggie herself has said: "I love my people, and my affection for Cuba goes beyond my thoughts."
HT: What has it been like for Maggie Carles to express herself through her voice, in a single word through her "singing"?
Maggie Carles: It is presenting the gift that God gave me to everyone who has wanted to listen to it.  Through this means I've been able to express my emotions and my desires to live and to make people who hear my songs happy.
HT: It has always been said that to remember is to live again.  Therefore, in the following questions we will relive some of those indelible memories of your renowned and still appreciated career that unfolded in your country.  What circumstances made you pull away from the popular duet "Maggie y Luis" (made up of you and your husband Luis Nodal) to focus yourself on being a soloist pursuing a more independent track.
MC: It wasn't my decision.  The duet was formed out of the need for Luis and me to be together.  We were young and we had gotten married on March 15, 1973.  But he was a singer in a group called "Sublime."  I was already a recognized artist and the programs of the Ministry of Culture were different: we were always performing far away.  That's why we decided to form a different kind of duet but still one with love songs and that reflected the happiness of couples.
The duet Maggie y Luis was born in 1977 and we achieved unprecedented popularity though our music was controversial; this was because there were US songs with words in Spanish, but not translated versions.  It was after 10 years at the peak of popularity that Luis decided that I should go on to concentrate on being a soloist, leaving the duet in second position, although we would always do it as a reminder of our happiness.
That was the background behind Luis' dream: "Maggie en Vivo 1" (Maggie Live – Part I), in September 1987.  It had a daring and dicey repertoire in which I performed everything from "Cecilia Valdes" (in my own style) to "Ave Maria" and other songs.
Those who went to any of those 12 concerts that I gave will remember the same thing.  But I have to repeat that it was the decision of Luis, who went on to act as my producer and manager at that time, in addition to being my artistic director.  Though it was of mutual agreement, most of the responsibility fell on Luis, who preferred to sacrifice his career as a singer to clear the path for this new stage in my artistic life.
My second concert — Maggie Live Part II — was in 1989 in the same place in Havana: the Karl Marx Theater.  That was my last concert series in Cuba and I had the luck of being able to take it on the road across the whole country.  I gave my final performance in the Orient Theater in Santiago de Cuba – I remember it like it was yesterday.  I also made good on my promise to dedicate that concert to Ave Maria of the Virgin de la Caridad, my patron saint, in her sanctuary in El Cobre, located in that same city.  Through this I fulfilled the promise that I had made to her before beginning the 1987concert.  It was a very venturesome concert, but she and God accompanied me, and they continue to always accompany in life.
HT: That grandiose concert that you gave at the Kart Marx Theater broke many of the conventions that had existed in Cuba at that time.  It had a daring repertoire and a new image.  You had to go through many sacrifices to make it to that point – the most remembered show by Maggie Carles on the island.  Not only did you expose yourself to potential censorship, but you also risked your physical health.
MC:  I prepared a lot for that leap in my career.  I lost 105 pounds thanks to the medical team at the Amejeiras Hospital in Havana.  I still remember Dr. Rivero, Dr. Bartolome, Dr. Barruecos…and if I'm forgetting someone it's only because of all the years that have gone by.  It was a brutal diet, my life was in risk, but it was one more battle to wage.  That concert was really the beginning of my career.  I had always sung songs that were easy and for kids, but now they were in different languages, different styles, it was more dangerous.
The critics were kind. I only remember one negative critique, which I didn't pay any attention to.  But an anecdote did come to my attention.  It involved the Cuban intellectual Mr. Barnet, who was in the audience and watched my interpretation of the operetta Cecilia Valdes.  When he said that I shouldn't have done that song, another spectator sitting behind him asked if it was poorly done, to which he responded: "No, it was well done, but she shouldn't make incursions into that genre."  That same person then told him: "Well, for me it was the first time I was ever able to decipher the words of the song, because with lyrical performers it's difficult to understand what they're singing."
I took that very calmly, because I respect lyrical singers a great deal, it's a special school.  But I did it as a test of my own ability to sing those songs that I liked so much.  I like opera, operettas, though I know they're not my forte and I never wanted to pursue them.
But yes, the greatest experience for me, that's to say the most pleasant, was to see the 5,000 spectators at the Karl Marx Theater giving me a standing ovation for seven minutes.  Many of them were even crying when I finished Schubert's Ave Maria.  It was impressive, to such a point that I couldn't sleep that night due to all the emotion.  It was the most stunning moment in my career seeing my fellow Cubans pleased and grateful for me singing that song, one that everyone feared at time in the country – groundlessly, but they feared it just the same.
HT: It was an interesting phenomenon that after you had appeared as a soloist, many people were surprised by the dimension that your voice began to take on and even more so by the repertoire that you tackled at that time.  What repercussions did this change in your projection have for your artistic future?
MC: For me it was a great change, although people don't believe it I've always been very shy.  So, after being accompanied on the stage for 10 years, it was a real shock to suddenly find myself alone and with major responsibilities.  The greatest security I had was in Luis, who took care of each detail of my work, from the sound system to where I needed to stand on stage.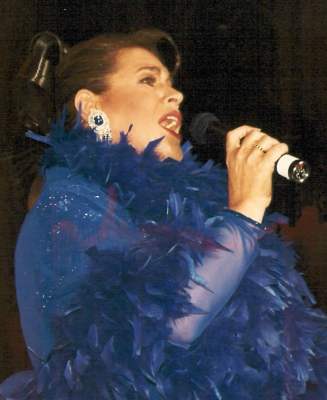 The repercussions were major.  Even I began to get concerned, becoming more familiar with my voice and its capacity, as well as other shades of my performances.  I felt happy because I was giving a new life to our work.  My songs were deeper in the lyrics and more risqué in the interpretation and vocal work.
HT: And France, what importance did this country have for your career?
MC: France was a school.  I went to that country prepared with songs in French thinking that a Cuban singing in their language would catch their attention, but that's not what happened.  I realized that what they wanted was Cuban music, Cuban or international songs, but not French ones.  It was incredible how they applauded recognized works from the Cuban song book, pieces like "Siboney," "La Candela," "Tu vas a amarme," though I sang other songs in different languages – nine languages in total.
In short, France was a school that I will never forget, apart from my acting in a small place.  The audience was there on the side and I had to take a risk at singing Latin jazz, but I already had some ability because I had done several performances with Arturo Sandoval, the Cuban trumpeter.  He had trained me in a few techniques in that genre.  I was able to visit many cities in France, which is a beautiful country.  I was there for three years.
HT: You've always had an admirable position because you made it clear that you love your country; likewise you've never let yourself be dragged into issues linked to politics.  Moving from your homeland I imagine has been another of those great sacrifices that you've made in giving a certain priority to your career as a singer.
MC: I love my country and my people. I'm from the El Cerro neighborhood, which is famous because they say it "had the key."  I grew up in a family that didn't talk politics.  My father only taught me the values of life and that you had to love your fellow human, to respect them and to never underestimate people who come to your side with good intentions.  My father said: "Never look at people from above.  Always look at them straight on, eye to eye.  You might be special, but they're the ones who make you even more special.
I never sang political or politically committed songs.  I sang to youth, visiting their schools in the countryside.  I know each piece of my beautiful country, which I'm proud of.  I went to the Sierra Maestra (San Juan de las Yaguas, in Santiago de Cuba), a place where no artist had gone.  I loved seeing the joy in their faces when we sang them beautiful songs about happiness, about the beauty of life and the union of a couple.  No one can imagine what I've experienced, what it means to leave your family without knowing if you'll ever be able to see them again.  In our case as Cubans it's different, because I know Colombians, Ecuadorians, people from many places who work and live in the United States and then visit their countries without any problems, without having to request permits or visas.  We're not entitled to that.
I had to give up that freedom due to incorrect decisions, but that hurts.  I wasn't able to see my father again.  I've always said in each interview that we decided to live outside of our land because we wanted to prove ourselves internationally, without the direction of anyone.  We wanted to be free to do whatever we were able to do.  If we triumphed they were victories for our values, for our effort.  I've always requested in my performances that they say "From Cuba – Maggie Carles"; that's because I'm Cuban, although right now I have a different citizenship.  What I've been able to achieve abroad I owe to the career that I had in my country, to my people who lavished me with their applause.  I left like that, loving my people, the Cuban people.
You see, nowadays, with the new regulations, I wouldn't have had to relinquish my country and leave my family behind, because now in Cuba there exists what's called an artist who lives abroad.  You see how life changes?  But I also have family here, children, grandchildren, who I can't give up.  I don't regret what I did.  I've put my name beside international figures like Placido Domingo, Celia Cruz, Alvaro Torres, Gloria Gaynor, Armando Manzanero, among others.  There in that moment was Maggie, making history.  But I was Cuban in my blood and my heart, and those who love me and know me well feel these victories as their own.
HT: Maggie, sincerely, in your heart and your thoughts, have you visualized again singing for your people here in Cuba, that island where many wait yearning to again have the pleasure of enjoying artists like you who — with their talent — knew how to win an indelible place in their hearts?
MC: I'm being honest when I say that that dream is constant, but the generations have now changed, as has my voice, as well as my very presence; it was erased starting in 1993 for no reason.  I didn't kill anybody, I didn't steal from anyone.  But I left and I now I'm banned in my own country.  When I went to the United States, I received support from all the Cubans who lived here.  They supported me and showed love for my work, that many others weren't familiar with, and they helped me to become internationally known.  I've never attacked and nor will I ever attack any government.  I have nothing to do with politics.  But yes, I'm rational, and I see bad things and good things.  For me, it would be a privilege to be able to realize the dream of my again performing in my land, but now's not the time. God will know when.  Many things that I don't want to name would also have to happen for that to become a reality.
HT: And what would be the first place in Havana where you would go, where it would be best to bring back your memories?  Some special place?
MC: In the hospital where there are people ill with AIDS and later in El Rincon with San Lazaro.  I would walk through El Cerro, down the street where I was born, later I'd have a mass concert where no one would be ordered to attend; it would be only those who want to share this dream.  Time has passed.  I'm now 60 years old, but my voice is the same as when I started, thank God.  I don't smoke and I don't drink.  I take care of myself.  But time moves on and the generations change.
HT: What is Maggie Carles's most special song, and why?
MC: The first song, by Armando De Sequeira, is "Un Final Inesperado."  Next is "Ave Maria."  Those are the songs that have most marked my career forever.
HT: In the United States, remind us of what you consider some of the most important works since you arrived in this country, and tell us how your professional time is occupied right now?
MC: My first concert here in the USA was at the Jackie Gleason Theater in Miami Beach, on the first of May in 1993.  It was completely full and there was another theater where no more people could get in.  This was how my fellow Cubans who live there opened their hearts to me.  Then there came many more concerts, here in Miami, New York, Los Angles, Las Vegas, Puerto Rico, New Orleans, and I traveled to Costa Rica, Ecuador, Argentina and Peru.  On my first CD in the US was the song "Amor Siempre Tu," which was in second place in Billboard magazine for more than five weeks.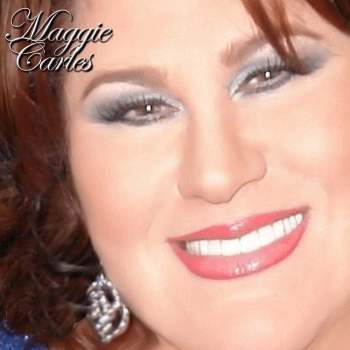 "The Bodyguard" was the only version in Spanish of this song, authorized by its composer, Dolly Parton, who I met personally and from whom I have a letter accepting this version as the only authorized one.  Later I did other CDs with songs like "Mi Doble Tu," by the Diego sisters, excellent Cuban composers.  It was in Billboard for more than four weeks in third place.  There was also "Paloma o Pantera," by the well-known Cuban composer Tony Medina.  Later I had the privilege of being produced by the best Latin music producer, maestro Bebu Silvetti, who's now deceased.  On that disk, the best in my career to me, there were three hits: "Yo Soy Una Mujer," "Amor Esperame" and "Para Que No Me Olvides."
Silvetti was like a brother to me.  He knew how to bring out my voice to the maximum.  When he died we were finishing another disk with great songs by him as well as other Cuban and Mexican composers.  Following that I made the CDs Smile, with everything in English, Broadway Latino with Broadway tunes; and Cubanerias, which is a disk with the accompaniment of my great friend Jorge Hernandez and has great songs from traditional Cuban trova.
I also did a monologue titled Habana en el Fondo del mar, by Cuban playwright Abilio Estevez.  This was my first incursion into drama.  Thank God there were only 43 full functional lines in all.  It was exhausting work, because by myself I had to play five different characters.  But I felt good about the reaction of the public, in addition to the Latin American and US press.
Another beautiful moment was when I recorded with the renowned Spanish tenor Placido Domingo on two songs for his CD Alma Latina.  Placido is a great human being and with the modesty that characterizes the great ones.  This was the highlight of my career, apart from sharing the stage with Gloria Gaynor, Alvaro Torres, Armando Manzanero and others.  I have given many concerts; the largest ones in Miami have been in the Jackie Gleason Theater, the Miami-Dade County Auditorium and the Carnival Center.  Thank God all of them were filled with Cubans who have completely supported me here and also by the public who didn't know me; they came to the concerts out of curiosity and later kept coming back to my shows as regulars.
At the moment I am almost retired from the stage.  I've been working constantly for 43 years. I want to rest and enjoy my grandkids and my life together with my husband Luis, without obligations or pressure.  Now I'm recording songs for the new Disney TV and radio channel.  They're not performances as such.  Some are songs for children and others for adults too, for movies and documentaries.  This only takes me to the recording study.  I'm also finishing what I believe will be my last CD, with songs that I always wanted to sing but couldn't.  However this takes time and I'm doing it in my own studio in Atlanta, where I live now.  I haven't decided to do my last concert because I don't know where I'll give it.  I want to wait this year and take it easy.  I think I deserve these long vacations where I can enjoy day after day with Luis.  We've shared 38 years of marriage now and we're very happy.
HT: Maggie Carles, finally what message would you like to leave to those who still listen to and wait for your music in Cuba?
MC: To those that hear my music clandestinely, I thank them for their boldness and affection.  Let's hope that someday they can listen to it freely on the radio and that the generations who aren't familiar with me will learn about my existence, and not only through their parents.  Those who wait for my music, well – it doesn't depend on me.
I would send all my material to the radio, although I admit that I haven't lost communication with thousands of my Cuban fans who have received my music through other Cubans who live in the United States and who just like me love their land, the most beautiful land that human eyes have ever seen.
I'm a happy woman, realized with an almost perfect relationship,  with a man who has offered me his life to bring me the happiness I always dreamt of.  I send a kiss to my Cuban people and I hope that God grants health and happiness to each one of my Cuban brothers and sisters.  And very importantly, I love my people, and my affection for Cuba goes beyond my thoughts."