Tension between Colombia and Venezuela over Military Exercises
By Sinikka Tarvainen (dpa)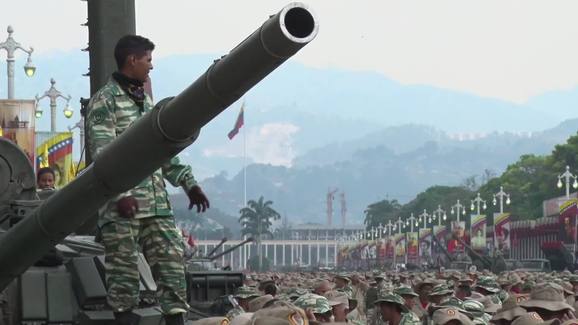 HAVANA TIMES – Tensions were running high between Colombia and Venezuela on Monday, less than 12 hours before Caracas was due to launch military exercises near their common border, Colombian media reported.
Venezuelan President Nicolas Maduro had ordered the exercises, which include missile deployment, in response to what he said were Colombia's plans to attack Venezuela. Bogota denies having such plans.
"The national government will not become hysterical," said Francisco Barbosa, an adviser to Colombian President Ivan Duque on international affairs.
"The national government will observe [the situation] carefully," he added in comments broadcast by the television station Caracol.
Relations between Bogota and Caracas have deteriorated since Colombia recognized opposition leader Juan Guaido as Venezuela's interim president in January.
Bogota also accuses Maduro of protecting Colombian armed groups. It believes the guerrilla group National Liberation Army (ELN) has operated from Venezuela for some time.
It also says Caracas is hosting dissidents from the former guerrilla group FARC, including ex-commanders who late last month accused Duque of not honouring a 2016 peace deal and announced they were taking up arms again.
The Colombian weekly Semana said Monday it had got hold of confidential documents showing there were many ELN members and FARC dissidents in Venezuela.
The documents, from the Venezuelan secret service and army, show that the Caracas government is cooperating with the guerrillas to plan eventual terrorist attacks in Colombia, according to the report.
Venezuelan Information Minister Jorge Rodriguez denied the report. It was "full of lies on how the Venezuelan state operates," broadcaster Telesur quoted him as saying.
Colombia intends to report Venezuela to the upcoming UN General Assembly for allegedly protecting terrorists.
Colombia is among dozens of countries supporting Guaido's attempts to oust Maduro, who won a second term in a controversial election last year and has overseen a massive economic crisis.