This Week in Palestine Week March 29 – April 4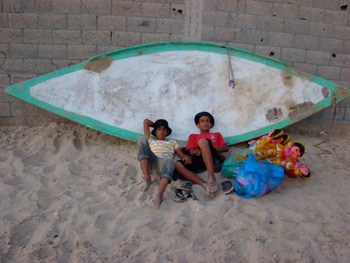 HAVANA TIMES — Welcome to this Week in Palestine, a service of the International Middle East Media Center, www.imemc.org, for March 29th to April 4th, 2014.
This week Israel refused to release the last wave of Palestinian political detainees meanwhile Israeli troops and settlers attacks targeting West Bank communities left five injured this week. These stories and more, coming up, stay tuned.
The Nonviolence Report
Let's us begin our weekly report with nonviolent activities organized in the West Bank. Protests this week were reported in the villages of Bil'in, Ni'lin and al Nabi Saleh in central West Bank, as well as Al Ma'ssara in southern West Bank.
In central West Bank, Israeli soldiers attacked the anti wall protests organized on Friday at the villages of Bil'in, Ni'lin and al Nabi Saleh. Israeli troops used tear gas and rubber-coated steel bullets to suppress the three protests.
In al Nabi Saleh, protesters were stopped by Israeli soldiers at the village entrance, while in Bil'in and Ni'lin, protesters managed to reach the Israeli wall. Many civilians were treated from the effects of tear gas inhalation at the three protests.
Elsewhere in southern West Bank, Israeli troops stopped the weekly anti wall protest at Al Ma'ssara village entrance. Soldiers forced people back into the village using rifle buts and batons, no injuries were reported.
The Political Report
The Palestinian leadership decides to apply to 15 United Nations bodies and conventions as Israel refuses to release the fourth batch of Palestinian political prisoners.
This week, Palestinian President Mahmoud Abbas decided to sign 15 UN conventions in response to Israel's failure to release the fourth group of Palestinian prisoners as agreed upon with Israel.
Abbas said this week that the Palestinian Authority is immediately applying for admittance to 15 UN agencies and conventions. The Palestinian leadership announced last week that they have a package of responses to the Israeli violation of the understandings.
The Palestinian Authority agreed to resume the stalled peace talks some months ago with American mediation after they received Israeli guarantees to release around 100 Palestinian prisoners who were jailed before the Oslo agreement.
Israel has released three groups of prisoners in the past and withheld the fourth group and set preconditions for their release with a Palestinian commitment to prolong the deadline of the negotiations which is due around the end of April.
Abbas said in a meeting with Palestinian leaders in Ramallah, "There was a commitment to a fourth prisoner release by March 29, since then there have been various promises but no results. This despite our leadership's agreement to refrain from going to the UN for nine months, all in order to secure the release of prisoners."
US Secretary of State John Kerry who is mediating the negotiations, was due to fly to Ramallah for talks to try and extend the negotiations until 2015. However, a US official has said the trip will no longer be taking place.
Palestinian Minister of Foreign Affairs, Dr. Riyad Malki said he does not expect American sanctions in response to Abbas' move since there are no moves towards obtaining full membership in the UN.
Israel on the other hand accused the Palestinians of attempting to avoid further peace talks and hinted to some sanctions against the Palestinian Authority.
Sanctions may include freezing the monthly tax dues to the Palestinian authority and pressure the PA to pay the accumulated debts for electricity services. In addition, there could be more restrictions on the activities of the Palestinian Authority in area C, which is under total Israeli control.
The West Bank and Gaza Report
This week Israeli radicals escalated their attacks targeting Palestinians. Five civilians were injured by Israeli army and settlers attacks in the West Bank. In Gaza Israeli army aerial bombardment let two civilians injured. IMEMC's Eman Abedraboo-Bannoura reports:
Israeli army invasions and home searches targeting West Bank communities were focused this week in the cities of Hebron, Bethlehem, Ramallah and Nablus. Troops kidnapped at least 50 Palestinian civilians including four children during those invasions.
During one of the arrests Israeli troops forced a Palestinian child to take an unknown pill after abducting him at Johar mountain in Hebron, southern West Bank. The boy felt dizzy and suffered headache moments later. The child was transferred to a hospital in Hebron for medical treatment.
On Monday a Palestinian man was shot and injured by an Israeli settler, south of Nablus, in the northern part of the occupied West Bank. on the same day a young man was also injured after being attacked by settlers in occupied Jerusalem.
Later in the week, two children were moderately injured on Wednesday after being attacked and beaten by Israeli settlers. The settlers came from an illegal outpost in the center of Hebron city. Palestinian medics arrived at the scene and provided the two children with the need aid before moving them to the Hebron Governmental Hospital.
On Friday, a Palestinian child was injured by Israeli army gunfire in the village of Al Nabi Saleh, central West Bank. Local sources said that troops invaded the village and clashed with local teenagers. Troops fired live rounds inuring the teenager in his foot.
In Jerusalem, on Tuesday, a number of Israelis attacked the Rafat Latin Monastery. The attackers punctured car tires, and wrote racist graffiti, including insults to the Virgin Mary and words describing the United States as "Nazi Germany". On Thursday radical Israelis slashed the tires of over 40 cars and sprayed racist graffiti in a predominantly Christian town, of Jish, in the Galilee area of northern Israel.
Also in Jerusalem, Israeli army bulldozers demolishing several Palestinian agricultural sheds and residential structures near al-Ezariyya town.
In the Gaza strip this week, a one year-old child and a man were injured when Israeli warplanes bombarded areas in the costal enclave on Friday. Local sources announced that Israeli jetfighters fired at least 15 missiles at targets in southern and central Gaza strip causing excusive damage.
On Thursday, Israeli navy ships opened fire at Palestinian fishermen off the Gaza coast line. Witnesses said that the warships fired at boats off al-Sodaniyya shore, north of Gaza. The fishermen were within the 3-mile fishing distance, no injuries were reported.
Conclusion
And that's all for today from This Week in Palestine. This was the Weekly report for March 29th to April 4th 2014 from the Occupied Palestinian Territories. For more news and updates please visit our website at www.imemc.org. This week's report has been brought to you by George Rishmawi, and Ghassan Bannoura.