Venezuelan Opposition Plans Protests during Bachelet's Visit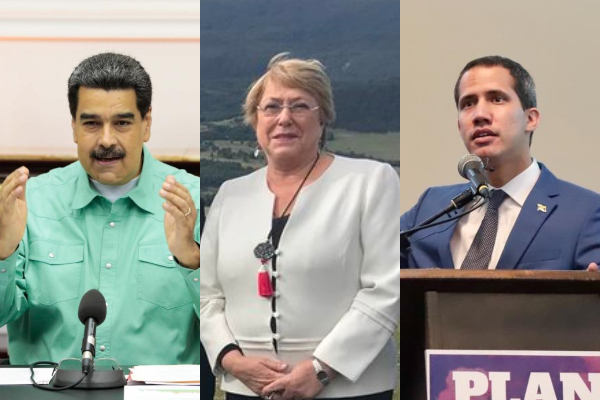 HAVANA TIMES – The Venezuelan opposition has called anti-government protests for Friday, when UN human rights chief Michelle Bachelet will be visiting the crisis-hit country, reported dpa news on Wednesday.
Bachelet was due to arrive in Caracas on Wednesday for a three-day visit.
"Let's take to the streets. We are hoping that Bachelet will verify the things we are denouncing," the daily quoted opposition leader Juan Guaido as saying.
Student organizations and NGOs have called demonstrations for Friday, while another rally was planned for Thursday to demand the release of political prisoners, El Nacional and the broadcaster NTN24 reported.
"Our call is to be mobilized throughout Venezuela, making the crisis visible and demanding our rights," Guaido tweeted on Wednesday.
Guaido said he would meet Bachelet on Friday. Bachelet, the former president of Chile, is also due to hold talks with President Nicolas Maduro, whom the US-backed opposition is pressuring to resign.
In addition, Bachelet is planning to meet victims of human rights violations and their families, as well as civil society, business and religious leaders, according to her office.
Venezuela is experiencing a massive economic and political crisis under Maduro, who won a second term in an election boycotted by most of the opposition last year.
Guaido declared himself interim president in January and has been recognized by more than 50 countries.
Millions of people have left the country amid hyperinflation, food and medicine shortages, and widespread power cuts.