Alberto Granado Dies in Cuba at 88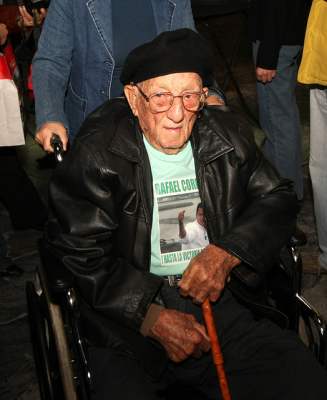 HAVANA TIMES, March 5 — Alberto Granado a biochemistry doctor, writer and scientist died in Havana, Cuba on Saturday at the age of 88.
Granado, the founder of the Santiago de Cuba School of Medicine, is widely known for his trip around South America with Ernesto "Che" Guevara in 1952, made into the 2004 film  The Motorcycle Diaries.
Granado was played in the biographical film by Rodrigo de la Serna, while Che Guevara was played by Gael García Bernal.  An elderly Alberto himself appears near the end of the film.
Born in Córdoba, Argentina, Granado came to Cuba in 1961 on invitation from Che and made it his home ever since.
Granado's remains will be cremated and the ashes dispersed in Cuba, Argentina and Venezuela, as he had requested.