American Countries Up Pressure on Maduro in Venezuela to Release Guaido Adviser
By Sinikka Tarvainen (dpa)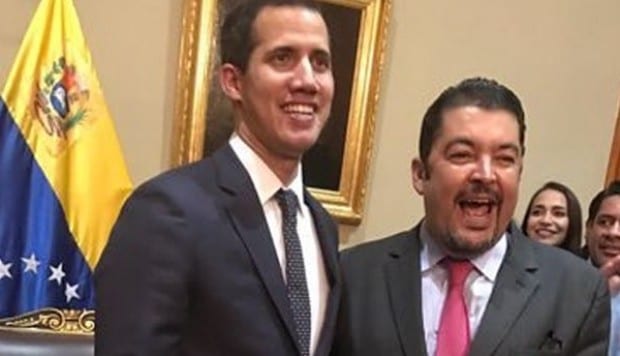 HAVANA TIMES – American countries on Thursday stepped up pressure on Venezuelan President Nicolas Maduro to release a senior adviser to opposition leader Juan Guaido amid concern that his arrest could herald a new crackdown on the opposition.
The United States, the Lima Group of American countries and the Organization of American States (OAS) condemned the detention of Roberto Marrero, who was abducted by the secret service Sebin in an overnight raid.
"The Sebin is here, unfortunately they came to me," Marrero said in a voice recording made just before his arrest and published by broadcaster NTN24.
"Continue the fight, take care of the president," he added, in a reference to Guaido.
Sebin officials also entered the home of opposition lawmaker Sergio Vergara, who lives in the same Caracas neighborhood, according to the opposition.
Vergara was only briefly detained, but he said his driver had been retained in custody.
More than 40 Sebin agents raided the two homes wielding "long weapons" and searched them for three hours, Vergara tweeted.
Marrero was taken to a court specialized in terrorism cases, according to the lawmaker.
Guaido tweeted that he did not know where Marrero was, adding: "He must be released immediately."
The government does not dare arrest Guaido himself and therefore goes for his companions, the opposition leader said at a press conference, according to daily El Nacional.
Guaido threatened Sebin officials with "direct consequences" if they obeyed "unconstitutional orders" and said secret service chiefs had called him to say they had not ordered Marrero's arrest.
"Nicolas Maduro either does not dare jail me or he has no power, he lost the chain of command," Guaido said.
Dozens of countries have sided with the opposition leader, who declared himself interim president in January and is trying to oust the embattled Maduro from power.
US Secretary of State Mike Pompeo tweeted that Washington "condemns raids by Maduro's security services and detention of Roberto Marrero."
OAS Secretary General Luis Almagro said he condemned Marrero's "arbitrary arrest" and demanded his immediate release.
"The regime has to stop its crimes," he tweeted.
The Lima Group of American countries said it "energetically" condemns the "illegal" arrest.
"We hold the regime of Maduro responsible for the security of Roberto Marrero and lawmaker Sergio Vergara," said the statement signed by Argentina, Brazil, Canada, Chile, Colombia, Costa Rica, Guatemala, Guyana, Honduras, Panama, Paraguay and Peru.
Maduro won a second term in a highly discredited election last year and has presided over an economic meltdown. About 1,000 members of the security forces have defected to neighboring Colombia, but most of the army has so far sided with Maduro, allowing him to hold onto power.