As Tractors Grind to a Halt, Cuba Returns to Oxen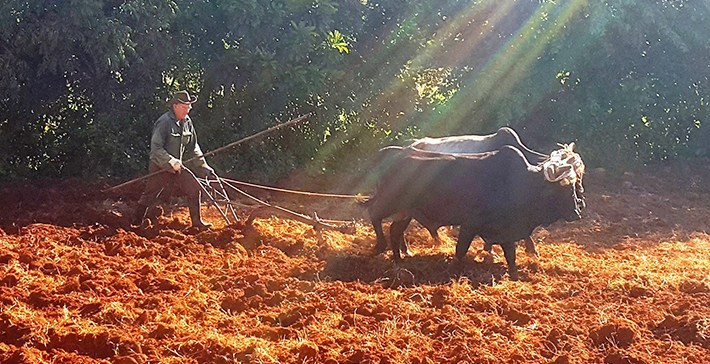 HAVANA TIMES – Cuba will employ thousands more oxen to plough sugar cane fields and pull farmers' carts due to lack of fuel for ploughing machines and transport vehicles, reported dpa news on Thursday.
Horses will also be used for transport, the ruling Communist Party's newspaper Granma quoted party official Jose Ramon Machado as saying.
The strange thing is that such measures reflect a far more serious situation than the two or three week temporary shortage stated by President Diaz Canel.
Cuban farmers are already using some oxen, though agriculture had become largely mechanized.
The government will now add about 8,000 oxen to those already in use, the presidency on Wednesday quoted the president of the state sugar cane monopoly Azcuba as saying.
"In the face of the current fuel shortage, measures have been adopted such as incorporating about 4,000 pairs of oxen into sugar cane work and food production," Julio Garcia Perez said.
Cuba is experiencing fuel shortages due to a drop in the imports from crisis-hit Venezuela, also under US sanctions.
The island's sugar cane production fell to 1.2 million tons in the season ending last May, down from 1.6 million tons in the previous season.
Cuba imports the majority of the basic foods consumed by its population, a large burden for its depressed state-centered economy.