ASCE Conference on the State of the Cuban Economy Concludes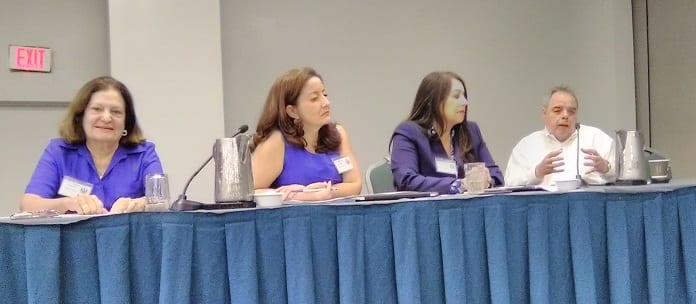 HAVANA TIMES – "What is needed for future conferences is to incorporate even more youth, the participation of young people, because we cannot ignore these sixty years here and there," said Helena Solo-Gabrielle, outgoing president of the Association for the Study of the Economy of Cuba, (ASCE) whose annual conference meetings ended today in Miami.
The final day session covered two topics of great interest: the implications of the end of the "dry feet / wet feet" law and the current status of self-employment in Cuba.
The professor at the University of Miami said: "We have learned a lot from the present, which includes the new constitution, everything changes constantly in Cuba, so we have self-employment and its economic implications."
Of the magnitude and scope of this conference it can be said that it covers a considerable number of US universities, together with representatives of nations as geographically far from the Cuba as Norway, Russia or Uzbekistan. Solo-Gabrielle did not hesitate to affirm that "outside of Cuba it is the most important meeting of the year dealing with the Cuban economy."
A relevant detail that was appreciated during the three days of discussions was the up-to-date knowledge of the speakers, which, according to several of them, is related to the possibility of learning about the country live, taking advantage of travel and especially the exchange with Cuban professionals on both sides of the Florida Straits, which instead of a dividing line has become a corridor impossible to close.
Saturday's closing session included the presence of self-employed workers in today's Cuba, who told their experiences, showing the desire not to see their entrepreneurial effort slowed down, as they hope to play an increasing and expanding role in this emerging sector of the economy, thus contributing to the country's GDP.
Havana Times will offer several interviews with conference speakers in the coming days that will address in depth topics of special interest to our readers, both inside and outside of Cuba.
Vicente Morín Aguado: [email protected]