Bill Gains Force, No Threat to Cuba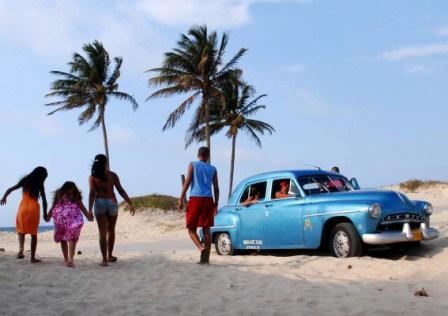 HAVANA TIMES, Aug. 18 – Hurricane Bill has reached sustained winds of 110 miles per hour with stronger gusts, but its course toward the northwest will move it far away from Cuba in the next few days, said the U.S. National Hurricane Center.
By Tuesday evening the storm was located 635 miles east of the Leeward Islands and moving west-northwest at around 16 mph.
Bill is the first hurricane of the current season to develop in the Atlantic and is heading for Bermuda where it could arrive later in the week.
Tropical Storm Ana, which developed several days ahead of Bill, has now largely dissipated.
Cuba was hit by three major hurricanes in the second semester of 2008 and still has a long ways to go to recover, especially the over 400,000 damaged or destroyed houses.