Brazil to Move Embassy to Jerusalem, Bolsonaro Follows Trump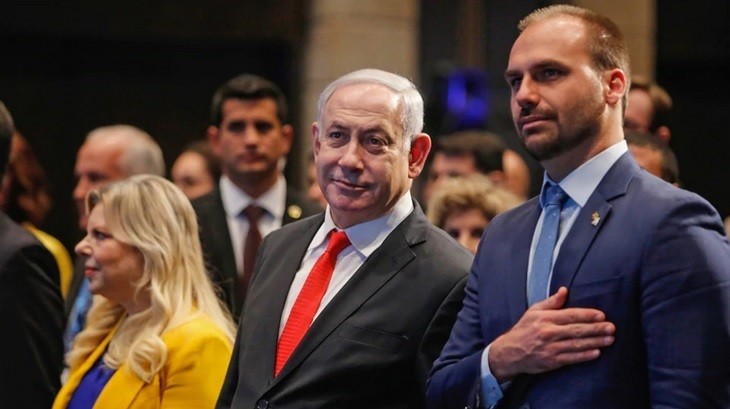 HAVANA TIMES – Brazilian President Jair Bolsonaro will move his country's embassy to Jerusalem, his son said on Sunday, according to the Jerusalem Post, reported dpa news.
"As my father says, the Brazilian Embassy will move to Jerusalem," lawmaker Eduardo Bolsonaro said at the opening of a Brazilian trade mission in Jerusalem, adding that the move was "natural" and "normal."
Moving an embassy to Jerusalem is controversial, as the status of the city is to be determined in future peace negotiations between Israel and the Palestinians. Israel claims the entire city as its "eternal capital," whereas the Palestinians want East Jerusalem as their future capital.
Donald Trump moved the US embassy from Tel Aviv to Jerusalem in 2018. The US president has spoken fondly of his far-right Brazilian counterpart, often referred to as the Brazilian Trump.
Israel's caretaker Prime Minister Benjamin Netanyahu, who also attended the opening ceremony of the trade office for the Brazilian Trade and Investment Promotion Agency (Apex-Brasil), said Israel had "no better friends than the people and government of Brazil."
Brazilian media said the move was meant to appeal to the government's religious Christian base.