Cuba Hosts Delegation of 96 US Farm Sector Businesspeople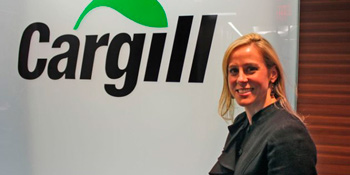 HAVANA TIMES — A group of nearly 100 US agricultural entrepreneurs arrived today in Cuba to probe the market possibilities and "send a message" to advocate for an end to the US embargo against the island, reported dpa news.
"We are here to learn and understand the Cuban agricultural industry," said Devry Boughner, president of the "United States Agricultural Coalition for Cuba." The farmers and business people are accompanied by two former US secretaries of Agriculture, Democrat Michael Espy and Republican John Block.
"We are also here to send a message (…), we are working to end the embargo," said Boughner.
The group, 96 strong, met today in Havana with Cuban government representatives. On Tuesday they will travel to four Cuban provinces surrounding Havana to meet the agricultural sector.
"What they (the Cubans) are looking for is mostly credit," said Michael Espy, Secretary of Agriculture from 1993 to 1994 under President Bill Clinton.
"We are working very hard to get a law that allows us to truly compete (for the Cuban market)," noted Boughner.
The recent diplomatic thaw and President Obama's relaxation of some restrictions of the embargo, in place since the early 1960s, have also raised expectations in the US agricultural industry.
The Cuban agricultural sector is known for decades for its low level of efficiency. The island, which imports much of its food, expects to spend almost 2.2 billion in food product imports in 2015, according to official estimates.
"We are also here to talk about trade in both directions," said Boughner.
"We are here to sell grain or soybeans," seconded John Block, Secretary of Agriculture in the United States between 1981 and 1986 under the presidency of Republican Ronald Reagan. "But we also want to help Cuban agriculture find ways to work together."
The farming group will travel Tuesday to the provinces of Pinar del Rio, Matanzas, Artemisa and Mayabeque, adjacent to Havana. They will split up in six different groups to visit farm operations including a sugar mill in Artemisa and aquaculture center in the Bay of Pigs, in Matanzas.
Others will visit farms that produce fruit, tubers, grains and other vegetables, and livestock breeders. The outing, coordinated with the Cuban authorities, includes visits to tobacco and rice farms.
The historic diplomatic rapprochement between Cuba and the United States has generated great expectations in both countries. Several US politicians have visited the island in recent weeks, including representatives of states with strong agricultural production.
In Cuba, the population also hopes that the diplomatic thaw will result in improvements to their quality of life after decades of economic crisis and shortages.
As part of the relaxations announced in December, the Obama administration took steps so that American companies can more easily sell products to Cuba, especially in the telecommunications and agriculture sectors.
The embargo, however, can only be lifted by Congress, now under Republican control. Much of that party rejects the new approach to Cuba and continues to advocate a tough policy on the island.
Obama and his Cuban counterpart Raul Castro announced last December 17, unexpectedly, that Cuba and the USA would resume diplomatic relations after more than half a century of rupture.
In two rounds of talks in January and February, top level diplomats from the two countries are negotiating the details for reopening embassies in the respective capitals as soon as possible.